Ar Bras, Dan [France]

Discography
Douar Nevez (77)
Allex Dire a La Ville (78)
The Earth's Lament (79)
Acoustic (83)
Musiques Pour Les Silences a Venir (85)
Reviews
French guitarist that loosely ties in with the Magma school (Widemann, Moze and Fouquet play on a lot of his albums), although his albums sound nothing like Magma. His early stuff like Douar Nevez and Allez Dire A La Ville are quite unique, while his more recent stuff like Acoustic and Musique Pour Le Silences a Venir seem more folk and Celtic influenced. Everything I've heard by him is great one way or another .
This guy is a fine guitarist, whose fretwork has graced recordings by Alan Stivell and the Fairport Convention. I own his first two solo efforts (Douar Nevez and Allez Dire a La Ville) which are a bit of a mixed bag. Most of the players (e.g. Benoit Widemann) on both of these are also associated with the great French band Magma, and they provide skillful, funky and interesting backup to Ar Bras' guitar and gruff, folkie vocals (in French). About 3 to 5 cuts on each of these records are instrumental and have a pleasantly aggressive jazzy fusion feel. Overall, I'd say both records are unique and very successful, but more rewarding for people interested in folk-oriented music. Sadly, Musiques Pour Les Silences a Venir sounded to me like very lame folk/New Age music with a vague Celtic pastiche, similar to the work of Alan Stivell, but nowhere near as interesting. -- Dave Wayne
---
Arachnoid [France]
Updated 8/14/00

Discography
Arachnoid (79) (ProgressoR review)

Reviews
Maybe the very best of the French one-shots, Arachnoid's 1979 self-titled album is a masterpiece, brimming over in intensity and plain good taste. Very Crimsonesque, and often symphonic, yet not in the normally associated way, the album is extremely original and likeable, with a full sound not normally associated with the French. A must!
One-shot French band from around 1976, heavily influenced by mid-period Crimson, yet still uniquely french sounding, instrumental with dual keys and blistering guitar, sometimes very strange and unique sounding, but overall it's nothing to write home about.
Ha, this is distinctly French, developed kind of mellowness. Mixture between Ange and KC? Maybe. Although it doesn' t sound all that mellow, but that's because here one can hear more dissonances than on all GG's and KC middle period albums together. Superb stuff. It's fairly dissonant but on the softer side. Sometimes I can imagine "I Talk to the Wind" with tritonuses would sound like that. Great!!!! Through and through progressive and unique, much better than other french bands. Hard to define, perhaps blending of early and middle period KC with Bartok or Stravinsky in a very wide environment. Sometimes it sounds very dark, almost like Univers Zero. I tried it with space cookies, but not succeeded to put it through. (What would happen if I'd tried Univers Zero?) Highly recommended for all adventurous progsters. -- Nenad Kobal
---
Arakontis [Germany]
Updated 12/25/02

Discography
Live at the Quasimodo (81)
others

Reviews
Arakontis is a Berlin-based, rather nondescript, funky fusion band with rock leanings led by guitarist Michael "Willy" Wilke. Others on Live at the Quasimodo include 2nd guitarist Dieter Anker, Gerard Batyra (bass), Andreas Hommelsheim (piano, keyboards), Lutz Hafler (drums) and percussionists Tommy Goldschmidt and Michael Tybus. The only familiar name to me is Goldschmidt, who also percussed in the last edition of the Release Music Orchestra, and in Supersession (a jazz-rock big band active during the early 1980s). On Live at the Quasimodo, Arakontis is captured live on New Year's Day, 1981. The first track here is a dedication to Geroge Benson, and sounds like something off of his Breezin' LP. Fortunately, the rest of Live at the Quasimodo isn't nearly so lame - in fact most of it is OK, albeit somewhat inferior to similar German fusion bands of the time, such as Virgo, Aera, and the Release Music Orchestra. Actually, one of the pieces reminded me a bit of Pekka Pohjola's later, less complicated stuff (e.g. Urban Tango), and another 2 had me thinking of those Janne Schaffer LPs that got released in the US during the late 1970s. Bassist Batyra reinforces the Pohjola comparison with his excellent playing - he's possibly the band's strongest improvisor. Wilke is a pretty good jazz guitarist with heavy blues and rock leanings and a trebly, rough-hewn sound (Carlos Santana is a big favorite of his, evidently). Keyboardist Hommelsheim is an OK soloist in a pastoral, bluesy Bruce Hornsby-like mode, except when he hops on the mini-Moog for a few choruses. I like the fact that he eschews string synths entirely. This one's for fusion nuts only. -- Dave Wayne
Links
[See Release Music Orchestra]
---
Aragon [Australia]
Updated 6/19/00

Discography
Don't Bring The Rain (88, Vinyl)
Don't Bring The Rain (90, Re-release on CD w/ 3 extra tracks)
The Meeting (92, Act 5 of Mouse)
Rocking Horse (92, recorded 89)
Mouse (95, Acts 1-4)
Mr. Angel (98)
Mouse (99, 2 CD set re-release which includes both Mouse and The Meeting as a complete set)
Reviews
They only have one release, Don't Bring the Rain, of which I am aware, and it is quite good. It is gothic in places, and the songwriting seems very mature for a first album. One problem: lack of a drummer. Most of the percussion is programmed and serves the purpose of keeping the rhythm only. The singer does take some getting used to, but it is not too much of a problem. He vaguely resembles the vocal style of Midnight Oil's singer in "Beds are Burning."
The music is pretty good, but I really can't stand the singer. I might be able to get used to him over time, but I'm probably not willing to spend the money to take the chance. Musically along the lines of Marillion, Genesis, etc..
Australian. Their only release, Don't Bring the Rain, is great. Very much like Marillion with Rush vocals, I think. Intelligent lyrics, strong music, despite the fact that they often make use of a drum machine. Recommended to fans of neo-progressive.
Nothing terribly interesting but I like it anyway. The keyboardist and vocalist are the redeeming qualities, while the guitarist absolutely sucks. This one's ok, but there are better bands to spend your money on.
Another Marillion wannabee with a truly nauseating vocalist. Aragon are an Australian fiasco that only barely sound like a progressive band, and along with the poppish drum machine sound, makes me absolutely cringe. Only for the UNadventurous, and for those who would settle for mediocrity in music.
Overall these guys come off reminding me a cross between Marillion and Rush, although the singer is *much* more powerful than fish in raw gut-felt emotion. The music is carried by strong guitar and keyboards, which are generally strong enough to cover up the programmed bass and unimaginative drumming. This all based on their 1988 release Don't Bring On The Rain. I haven't heard the new stuff yet.
I was looking forward to hearing this band, since they are still around. However, I wasn't impressed. I wouldn't call their music "progressive rock" in the same vein as ELP, Gentle Giant, and so on. Their style is more like Yes's late albums like 90125: a little more thought-out than straight "pop," but not much substance. "For Your Eyes" has a vocal melody reminiscent of Rush's melodies, sung in a style similar to Fish of Marillion. (Perhaps this similarity was intentional.) The vocalist has a high range but is not in complete control of his pitch. The chord patterns are cliched, and there are no solos to speak of. The drums are interesting but sound like a machine. (Maybe it IS a machine?) I heard only an excerpt (5 minutes) from "The Crucifixion." It has a lot of drones and simple, block chords. The soloing is minimal at best - listen for 2 measures, and you've heard everything the solo has to offer. I found the vocals annoying. In conclusion: the music was better than typical "pop," but it did not hold my interest.
Their music combines the influences of Genesis and Marillion with a tilt towards the latter, and they are certain to be one of the bands carrying the torch of progressive rock into the nineties. Rocking Horse is the long-awaited second release from Aragon, the Australian neo- progressive band, whose first release, Don't Bring The Rain was pretty well received. This is more along the same, Marillion-influenced, lines, with a 20-minute title track, with echoes of "Crucifixion" from their debut. Les Dougan's voice is a bit more subdued on this release, which will probably be regarded as an improvement by many, but, musically, this is on par with any other eighties progressive band, with a little more bite than contemporaries such as Pendragon, Casino, etc. The other tracks are a bit more spare and atmospheric, and include long instrumental interludes, composed around keyboards and percussion. The recording quality on this release is not quite as pristine as might be expected, and this is explained with the following sleeve- note "All songs ... were originally intended for demo release and therefore the recording quality may not be upto our usual standard. We nevertheless hope that you like the moods and atmospheres of the songs and that you will listen to them in the spirit in which they were conceived.."
Links
Click here for Aragon's web site
Click here for CDistributions home page. Click on the LaBrad'or icon when you get inside.
---
Araújo, Marco Antônio [Brazil]
Updated 12/25/02

Discography
Influencias (81)
others

Reviews
Araújo was totally unknown to me until I bought this LP online, on a whim (how many times has this happened to you?). Unfortunately, the insert with the personnel information is missing from my copy, so I am left to guess who plays what on this all-instrumental Brazilian progressive rock (not jazz, not fusion) LP. I believe Araújo is a guitarist, and his band (Grupo Mantra) includes bassist Zeca Assumpçâo (I recognize him from the band photo on the back - Zeca is best known for his work with Egberto Gismonti from the mid-80s to the present). Flute, drums and percussion also figure prominently on Influencias, and most of the 6 long tracks have rather elaborate horn and string arrangements. Araújo is a decent guitarist with some stylistic similarities to Mike Oldfield (on electric). Oddly enough, he's also got strong country and blues affinities - to that end, he plays a lot of acoustic guitar and even picks up the slide on a track or 2.

It's hard to pigeonhole Araújo's music, but it's definitely not jazz or fusion or anything like that. His heavy reliance on simple melodies, elaborate arrangements, flutes and guitars (he uses few, if any, keyboards) will remind some of of Jethro Tull. Araújo's preference for American country influences is certainly not Tull-like, however. Also strangely absent are references to Brazil's distinct musical heritage. There's a "latin" feel to this, but it's more Euro-Latin than American-Latin. Though the music on Influencias is by and large too "symphonic" for my tastes (I am a die-hard jazz / fusion / RIO fan), even I have to admit there are some quite inspired moments here. Araújo has a few other LPs out - I've seen them coasting around on the Internet from time to time - but I wasn't sufficiently enthralled by Influencias to pick them up. -- Dave Wayne
---
Arbete och Fritid [Sweden]
Updated 12/25/02

Discography
Andra lp (71)
Arbete och Fritid (73)
Ur Spar (74)
Se Upp För Livet (76)
... Sen Dansar Vi Ut (77)
Håll Andan (79)
others?

Reviews
Incredibly eclectic and strange avant-rock band from Sweden. From what I can surmise, their lyrics are quite politically charged. But it's hard to surmise much when you don't understand Swedish. At any rate, Arbete och Fritid ain't gonna win many fans over from the Genesis / Marillion side of the prog rock continuum! They do, however, show some affinities with the RIO style of progressive rock. Several of Arbete's members were previously in groundbreaking Swedish psychedelic ensembles of the late 60s, such as Träd Gräs och Stenar (Trees, Grass and Stones) and International Harvester. The arty, noisy, avant-garde leanings of those bands are expanded and developed further by Arbete och Fritid.

The first, eponymous LP is rather heavy on the Swedish Folk Music tip - 5 of the LP's 10 tracks are credited to "trad. arr.". About half of the LP is instrumental as well - and the vocals are a bit odd and are kept to a minimum. None of this is as experimental and flat-out weird as their subsequent recordings (no electronics at all), but this ain't no rock'n'roll LP for the most part (though they do a primitive-psych freakout thing on Side 2). It's all quite well done, the playing is spirited throughout and their choice of material is quite good. There's lots of trumpet and saxophone which, as a jazz fan, I really liked. I especially enjoyed the last section of "The European Way", which sounds like Ornette Coleman and Don Cherry jamming on a traditional Lithuanian folk tune. On most of the other pieces, they don't really 'jazz up' the folk tunes - preferring to play them straight (rather like Kebnekaise did, only with horns and violins instead of electric guitars).

Like many of the underground Scandinavian LPs I've seen, the personnel and instrumentation is listed separately. So, you know who is on the LP and what instruments are played, but not who plays what instrument. The instrumentation is largely acoustic, and dominated by trumpet, saxophones, flute, violin, drums / percussion, and cello. Typical rock instruments such as bass, guitars, piano, and organ appear on one or two tracks only. The personnel are: Tord Bengtsson, Torsten Eckerman, Ove Karlssen, Roland Keijser and Bosse Skoglund. The only name I recognize is Skoglund - he's a drummer / percussionist who went on to play with Bo Hansson, Archimedes Badkar, Christer Bothen, and Bengt Berger. Karlsson and Bengtsson are multi-instrumentalists who sing and play violin, drums, accordion, cello, guitar, and keys on the group's subsequent LPs. As much as I like this LP, I must say that you have to have a yen for warped folk music to really appreciate it. Prior exposure to the music of Samla Mammas Manna helps a little. If Tom Waits came over for dinner, I'd play this LP for him.

The group's third LP (I believe) is a two LP set titled Se Upp! För Livet ("Look Out! For Life"). It comes with a booklet and an elaborate gatefold cover. The cover art will grab your attention: it's a collage of cartoons, X-rated photos, movie stills, family snapshots, and news photos. Just looking at it, you know they are making an anti-corporate political statement! To which I say: "Bravo!" The booklet contains lyrics, plus more photos and commentaries (lyrics & commentaries in Swedish). The band's personnel had changed considerably - only Bengtsson and Karlsson remain from the first LP. New members include bassist Torbjörn Abelli, multi-instrumentalist Thomas Mera Gartz (both formerly in International Harvester and Träd Gräs och Stenar), Ulf Lauthers and Jan Zetterquist. The instrument list includes the same flutes, violin, cello, and various hand percussions found on their first LP. However, electric bass, guitar, tone generator and "explosion motor" are quite a bit more prominent in the mix. Each side of the 2 LP set is completely different. There is something here to please, and piss off, everyone.

The first track on side 1, "Födelsemusik", is a 16+ minute-long epic slab of ecstatically quivering psych-improv, absolutely nothing like the first LP. The rest of the side continues in a similar zonked-out vein, only using ethnic / acoustic instruments until a darkly malevolent drone and some very strange vocals seep in. Side 2 contains 7 short tracks each in a completely different style. There's scratchy trad-folk, fake easy-listening pop (like Chad & Jeremy), acoustic folk-rock, primitive techno-minimalist electronics with chanted vocals (rather Kraut-sounding!), fake stripper music with some guy talking about sex in a funny voice, weird spaced-out electronics / drones with whispered recitation, and another folk-rock track. All of Side 2 is quite a disappointment compared to Side 1! The rest of the 2-LP set is similar, albeit a bit more palatable from a prog / psych point of view. Arbete attempts styles as diverse as punk rock, doo-wop (sorta), straight trad-folk, and warped trad-folk. Only the latter works for me. Fortunately, there are substantial interludes of Space Music on Sides 3 and 4. The best are two 8+ minute-long tracks that blend environmental sounds, distorted guitars and heavily echoed cello and violin with insistent and/or crashing drums and bass. Pretty amazing that this sort of music was still being made in 1976!

I am sure there's A Message that I am missing out on here as a non-Swedish speaking person. Even so, I find the group's style-burning and eclecticism on this LP rather tiring. What makes Se Upp! För Livet so frustrating is the fact that their truly experimental music is so wonderful - the rest of it (except for the trad-folk stuff) just seems like a cabaret act performing throwaway music - done without flair or conviction. This is a classic example of an OK 2-LP set that would have made a wonderful single LP (e.g., all of Side 1 and the 2 long psychedelic tracks on Sides 3 and 4).

The core of the band (Gartz, Abelli, Bengtsson and Karlsson) remained intact for Håll Andan. Jazz saxophonist Ulf Artan Wallander is a significant guest throughout (his playing is excellent, by the way!). Håll Andan is similar in concept to Se Upp ..., but so much more fun to listen to (despite Se Upp's intermittent greatness). Arbete's stock-in-trade remains weird folk and shambling psychy improv. Here, the band's execution of the novelty / eclectic material is much better - "Harmageddon Boogie" is totally plausible as a Louis Jordan-styled jump tune, albeit with political lyrics in Swedish. They also do a Stones-sounding folk-rock thing ("Kopparna På Bordet") with real skill and conviction - it's a good listen (particularly Wallander's sax work)! Previously, only the trad-folk stuff got this sort of respect from the band. Another new development is the tendency to shift styles within a single piece. One track has some startlingly Zorn-like shifts. "Jag Föddes En Dag" starts out as a steamroller of a punk tune (these guys love punk-rock!) that shifts abruptly (by means of a car crash) into a free jazz segment, which then warps into creepy droning ring-modulated guitars, gentle saxophone, and buzing cello. There's also a lovely Popol Vuh-like meditative piece ("Dorisk Dron"), and a thunderously rocking psych-instrumental ("Thulcandra") that could be Arbete's answer to surf music. The purely experimental stuff here is also first rate - "Kalvdans" would have the guys from Can hot with envy! Of the 3 LPs I own by Arbete och Fritid, Håll Andan is easily my favorite. It's also very unlike everything else that was going on in 1979. Essential!!

I am not sure when, or if, Arbete och Fritd broke up. Ove Karlsson and Ulf Wallander formed a mindblowingly wonderful band called Nya Ljudbolaget with percussionist Hasse Bruniusson (Samla Mammas Manna) and trumpeter Karl-Erik Eriksson (Ramlosa Kvallar). Thomas Mera Gartz recorded several solo LPs and is now a revered figure in Swedish underground rock circles. -- Dave Wayne
---
Arc [France]

Maquette (80)

Similar to Ange, Mona Lisa, or Synopsis ... lots of vocals and keyboards.
---
Arcadium [????]
Updated 6/19/00

Breathe Awhile (69)

Prog.
---
Arcane V [France]

Marron Dingue (79)

French progressive.
---
Arcansiel [Italy]

Discography
Four Daisies (88)
Still Searching (90)
Normality of Perversion (94)
Reviews
A rather boring neo-prog band from Italy. Not truly bad, but in the wake of Nuova Era and Ezra Winston, it seems like these guys just can't hang. Often very Gabrielesque, and although not sounding exactly like a British 80s neo-prog band, these guys cut it close
This Italian band has a sound falling somewhere between maybe Banco/PFM and Misplaced Childhood period Marillion, possibly with some mainstream tendencies Springsteen) thrown into the mix occasionally as well, and while not really stunningly groundbreaking, it's still a lot more interesting than the your average boring Marillion clone-oids. Instrumentation is the basic four, with added tenor sax and flute, and very stylish vocals (all in English) by Marco Galletti. Four Daisies is their first album, which is actually just a collection of their early demos, and tends to be weak and derivative. Still Searching is their latest, from 1990, and has a much more mature and full sound, with a lot of overlapping guitar-keyboard melodies, some overt symphonic tendencies, and a full range of acoustic-electric dynamic expression. Definitely this is the one to get.
Arcansiel are one of the better recent Italian bands to contribute to the progressive rock scene, along with Eris Pluvia, etc. While most of these bands are seventies-revivalists, Arcansiel has opted for a more neo-progressive sound very much in the spirit of early Marillion and prime-period IQ. The vocals are in English, and are not encumbered by any serious accents that tend to make the music sound unnatural. The title track on Stillsearching is a 21+ minute piece in eight parts with long instrumental interludes, and is probably the standout on this CD, with moods that vary from the quiet to the symphonic. Somewhat unusual is the presence of a sax player, who interjects occasionally with Mel Collins-ish contributions, without getting overwhelming.
Very good progressive.
---
Archaïa [France]
Updated 9/11/00

Discography
Archaïa (77)

Reviews
Archaïa is an example of music were musicians have listened to and drawn inspiration from diverse music in extremely successful way. The music on the album is gorgeous mix of Magma era MDK, proto-world music (Jade Warrior, Oldfield), Arachnoid, Heldon, psychprog (Hillage), jazz fusion (Mahavishnus), dark chamber music (U. Zero) etc.. Group was basically trio of guitar, bass and percussions (no drums), and both guitarist and percussonist played fantastic droning keyboards. I have CD re-edition (released by little french label Zeuhl Soleil - also rereleased Dun recently and perhaps is going to release some more rare zeuhl sounds), which has three bonus tracks, one recorded in studio and others two live, though the sound is so good, that I would swear that they're not (recorded live of course). On this two tracks drummer is present, and this makes whole thing more eneretic. Tracks were probably rehearsals for the next album, never accomplished. As linear notes say, band was under heavy influence of Magma, because they invent similar (the meaning of this word is rather relative here) tale, based on the drowned Atlantis rising again, which is Archaia. Well, if I connect this with what I heard on CD, this second coming will be of a pretty dark nature, ))). And core members even give themselves sort of Cobaian pseudonyms (Pierrick Le Bras = Perig Ar Braz; Michel Munier = Mickaël Candasami Muntër), well, they must have drowned themselves in Mekhanik Destruktiw Kommandöh. But don't come over droning "This is pretentious, this is pretentious!" or "What a self-indulgence!" and so on. One should rather concentrate oneself on music, which is really good. Beside Cobaian component, band or at least one member, was heavily into Eastern meditation techniques, Hindu, maybe even Tibetan, what can be discerned from the differently pitched mantras (quite present on the recording). The obsession by "Eastern" is evident from the Munier's pseudonym "..Candasami..". Actually, the music seems to be appropriate for contemplation of mysterious things. For serious listening (and for the attempt of discovering something new with every listen) it might prove too disorientating, because one can be quickly drawn into one of the numerous vortexes in these nebulous, skyclad soundscapes, full of mystery and supernatural. Well, I would hesitate swallowing something before listening. In 1979 group disbanded apart from the numerous reasons, some mentioned in the linear notes, some not. Bassist Michel Munier later appears in the Ange/Mona Lisa clone-band Grime, cunningly and thoroughly hiding his roots. Perhaps, the work could be a bit more elaborated, at least one album more and things would set into hundred-percently proper mould. If you're into Magma, Heldon and heavy psyche dronners, you can dig this blindfold. If you're only into Hillage than rather listen to them first or wait for your auricles to become used to something heavier. -- Nenad Kobal
Links
[See Artcane | Grime]
---
Archimedes Badkar [Sweden]
Updated 12/26/02

Discography
Badrock För Barn I Alla Åldrar (75)
II (76)
Tre (77)
Bado Kidogo (79, w/ Africa 70)
Reviews
Yet another weird and wonderful Swedish progressive band, Archimedes Badkar is perhaps closer to instrumental jazz-rock than their contemporaries and predecessors Samla Mammas Manna, Älgarnas Trädgård, Arbete och Fritid, Flåsket Brinner, et. al. Most of the music on Badrock ... is tightly arranged and very compositional. In fact, it starts off sounding like Samla Mammas Manna interpreting material from Frank Zappa's Burnt Weeny Sandwich - the first three tracks demonstrate that the band can play jazzy instrumental music with a healthy dose of whimsy, lots of odd time signatures and sudden changes in direction. The longest track on Side 1, "Wago Gozeze" is quite different. This is a trancelike, minimalistic piece with bubbling guitars, hand percussion and two soprano saxophones duetting over top. Unfortunately, the hand percussion is replaced by rather clumsy kit drumming about half-way through. Still, it's pretty successful, and an admirable illustration of the sort of broad eclecticism one can expect when delving into the Swedish psych / prog / fusion scene. Side 2 opens with a piece for solo mandola, followed by more Samla Mammas Zappa (the latter influence especially pungent via the use of wahwah guitar and marimba), and a piece that sounds a bit like less-frenetic Mahavishnu with trumpet and sax solos. There's also a cover version of the main theme from John Coltrane's "A Love Supreme" and some first-rate funky jazz-rock with all sorts of weird twists and turns. Overall, Badrock ... is an incredibly rewarding listen, and a stunning debut recording. The LP comes with a nice illustrated booklet, too. The personnel and instrumentation is as follows: Tommy Adolfsson (trumpet), Jörgen Adolfsson (saxes, acc. Guitar, mandolin, mandola), Per Tjernberg (piano, el. Piano, organ, vibes, drums), Peter Rônnberg (guitars), Christer Bjernelind (sitar, guitar, slide guitar, bass, piano), Mats Hellqvist (guitar, bass), Kjell Andersson (drums, percussion, bamboo flute), Pysen Eriksson (congas and percussion). Writing credits are spread fairly evenly throughout the band, with Tjernberg being responsible for the Zappa-ish stuff (mostly), and the jazzier bits credited to Bjernelind and the Adolfssons.

Archimedes' second LP, titled II, is a complete change of pace. Of course, the change in musical direction is a symptom of changes in personnel. The band slimmed down to a sextet of Tjernberg, Bjernelind, Pysen Erkisson, the Adolfssons, and new member Ingvar Karkoff (piano, cello, acoustic guitar). Drummer Kjell Andersson is listed as a "guest", along with percussionists Bengt Berger and Peter Ragnarsson, tambura player Anita Livstrand (from the folk/ethnic band Vargavinter), and multi-instrumentalist Kjell Westling (from the jazz/ethnic band Spjarnsvallet). The band's growing fascination with multi-ethnic music is reflected in the cover art of this 2 LP set: a charcoal drawing of African and Asian musicians and dancers backed by what looks like a European folk ensemble. The music on II takes up two distinctly different strands: some merely hinted at on Badrock ..., others were already being developed (for example, on the track "Wago Gozeze"). The intricate compositions and sometimes funky jazz-rock feel predominant on the debut LP is all but gone. Instead, thematic material is adapted from, or directly inspired by, Middle Eastern, East Indian, Scandinavian, and African multi-ethnic folk musics. These developments take up most of the 2-LP set. On "Förtryckets Sista Timme", "Efter Regnet", "Vattenfall", and "Indisk Folkmelodi", acoustic and ethnic instruments (tablas, bendir, mandola, bamboo flutes, etc.) are quite prominent, and the music, while still quite intricate, tends toward the trance-like and minimalistic ("Afreaka II"), rather than exhibiting a series of peaks and valleys. It's really lovely stuff - comparable in a way to the work of Between, Popol Vuh, and some of the other meditative / progressive German bands of the 1970s, but with a distinct flavor all its own. There are also several long, minimalistic pieces on II ("Jorden", "Radio Tibet", "Två Världar") that utilize drones (tamboura, etc.), endlessly repeated figures, and both electronic and acoustic instruments in a way that would make Steve Reich proud. Rather than seeming cold and clinical (like most minimalism from the Western Classical tradition), there's a warmth and folksiness to these pieces that really seems to tap into the spirit of those (e.g., Terry Riley, LaMonte Young, etc.) who pioneered this sort of music in the first place. One track on II , "Två Hundra Stolta År" also gets way out there into the realm of improvised avant garde noise.

Further changes in both personnel and musical direction are evident on Tre. Karkoff has departed, and two of the guest musicians from II, percussionist Bengt Berger and multi-instrumentalist Peter Ragnarsson have become full-time members of the ensemble. Saxophonist / multi-instrumentalist Christer Bothen, a member of the avant-garde jazz quartet "Spjarnsvallet" who would go on to form his own great band (Bolon Bata) also joined. Jazz has re-entered the band's realm of musical interests, only this time it seems to function more as an outgrowth of the band's fascination with various types of ethnic music. It's no coincidence: Bothen and Berger worked extensively with American expatriot trumpeter and multi-instrumentalist Don Cherry, who later joined Berger's "Bitter Funeral Beer" band. Though I wholeheartedly approve of the band's emphasis on jazz, with the exception of new members Berger and Bothen, they don't quite have the chops to pull it off in a thoroughly convincing manner. This is most evident on the opening track, "Badidoom", where shaky, derivative solos by Jorgen and Tommy Adolsson are followed by Bothen's beautiful, yet authoritative, bass clarinet solo. The ethnic / trance / drone aspects of the band's oeuvre is spectacularly well-developed, however, and the strength of these pieces alone make Tre easily recommendable to fans of Scandinavian strangeness.

The fourth, and final, Archimedes Badkar LP is a joint effort with 3 Tanzanian musicians from the group Afro 70: guitarist / vocalist Patrick Pama Balisidya, and percussionist / vocalists Dick Unga and Sophie Nzuki-Balisidya. Archimedes Badkar, at this stage, was comprised of the Adolfsson brothers (Tommy and Jorgen on trumpet and reeds, respectively), Per Tjernberg (percission), Krister Bjernelind (bass), drummer Bengt Berger, multi-reedist / pianist Christer Bothen, and pianist Brynn Settles. The collaboration with Afro 70 (5 of the LPs 6 tracks) is a mild disappointment, as AB takes on the role of 'backing band' to the Tanzanian musicians. Those looking for the eclectic mix of experimental music, world music, drones, noise, and jazz from the band's first 3 LPs might want to hold off on this one. However, if you enjoy enthusiastic, well-crafted (but not commercially-oriented) African pop music with jazzy saxophone and trumpet solos, you may well enjoy Bado Kidogo (which means "not yet" in Swahili). Balisidya is a fine vocalist, and a good songwriter, though his music is pretty straight-ahead. It's readily apparent that Badkar's playing is sharper than ever. Bjernelind is particularly impressive! He plays those snaky, tricky, heavily syncopated bass lines with funky grace and aplomb. The horns are tight and their soloing is inspired. The percussion team of Berger and Tjernberg plus the Afro 70 musicians is truly a marvel to behold. If you dig Osibisa, Dudu Pukwana's Spear, Jabula, etc., you will love this!

Africa 70 doesn't appear on the LP's longest track, drummer Bengt Berger's adaptation of Ghanian Funeral Music, titled "Darafo / Darkpen". Here, Badkar are joined by bassist / guitarist Sigge Krantz and an uncredited organist. This track is a deep multi-cultural exploration that successfully blends traditional African ceremonial music with elements of jazz and psychedelic rock and recalls the best moments of Tre. A shame the whole LP wasn't like this! However, Berger did go on to record at least two stylistically similar LPs in the early 1980s (one titled Bitter Funeral Beer was on ECM and is likely still in-print) accompanied by the likes of Don Cherry, plus a few former Archimedes Badkar members. Christer Bothen (with Berger, Krantz, and the Adolfssons) also formed a similar Afro-jazz influenced group called Bolon Bata following the demise of Archimedes Badkar. Finally, Bado ... comes with a richly illustrated and informative 4-page booklet. -- Dave Wayne
---
Architectural Metaphor [USA]
Updated 1/19/02

Discography
3rd and Short (84, Cassette)
Soundtrack to an Imaginary Motion Picture (84-85, Cassette)
Crystalized Intelligence (84-85, Cassette)
Noodles (85, Cassette)
Impressions of Ancient Souls (86, Cassette)
Planet Nine from Outer Space (87, Cassette)
Strange Dreams (87-88, Cassette)
Odysseum Galacti (93)
Viva (00, Live)

Reviews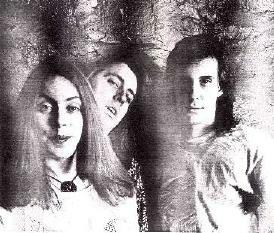 Architectural Metaphor - Deb Young (drums, vocals), Greg Kozlowski (guitar) and Paul Eggleston (guitar, synths, some vocals)


Architectural Metaphor is (as of 2001) a three piece space rock band from the western Massachusetts. They have been around in some form since 1984. Paul Eggleston, one of the original founding members of the band, plays guitar, synths, and contribute some vocals. Deb Young (Playing Drums and Singing the lead! - A rarity indeed for a female musician) and Greg Kozlowski (Guitars) both joined the band in 1994, forming their current lineup.

I had the opportunity to hear them live at a space rock festival during the July 4th weekend in 1999. While Space Rock is not exactly my thing, I was delighted to hear elements of some traditional prog rock groups. (Elements would be an understatement, as they opened with a cover of Pink Floyd's "Set The Controls for the Heart of the Sun.") According to the band, they have been influenced by bands such as Hawkwind, Roxy Music, King Crimson, Pink Floyd and Tangerine Dream. Originally, the band was supposed to have a spacier sound as they were heavy in synths with the guitar laying down a spacey wave through the music. Since the joining of Greg on guitar, the guitar has played a more dominant role in their sound, giving the band more of the rock elements of Hawkwind, Ozric Tentacles and King Crimson. -- Toufic Batouli
Links
Click here for a review of Viva on the Aural Innovations web site

---
Arco Iris [Argentina]
Updated 6/27/00

Discography
Arco Iris (69)
Blues de Dana (70)
Tiemp de Resurrección (72)
Sudamérica (o el regreso a la Aurora) (72)
Suite No1 (72)
Inti-Raymi (73)
Agitor Lucens V (74)
Los Elementales (77)
Mañanas Campestres (79)
Faisán Azul (86)
Pipas de la paz (88, aka "Peace Pipes")
In Memoriam (92)
Peace Will Save the Rainbow (96)
Reviews
I believe Sudamerica (now available as a double CD) was originally released somewhere around 1970. Based on this album, they sound vaguely like a South-American Pink Floyd.
Links
Click here for web site (in Spanish)
---
Arcturus [Norway]
Updated 5/16/02

Discography
Aspera Hiems Symfonia (96)
La Masquerade Infernale (97)
Disguised Masters (99, Remixes Compilation)
The Sham Mirrors (02)

Reviews
Arcturus - (not in photo order) Christofer Rygg a.k.a. Garm (vocals), Knut M. Valle (guitars), Dag F. Gravem (bass), Steinar Sverd Johnsen (keyboards), Jan Axel Von Blomberg a.k.a. Hellhammer (drums)


Arcturus are a project which emerged from the depths of the Norwegian "black metal" scene (the band was founded by members of Ulver, Mayhem and Ved Buens Ende) and proceeded to release two truly progressive albums before dissolving. The two albums, created by virtually the same line-up, have almost nothing in common, so here's an album-by-album description:

Aspera Hiems Symfonia is in essence symphonic rock, where the "rock" component is replaced by black metal. The Norwegian sympho-black scene is hopelessly overcrowded these days, but instead of just adding bland gothy keyboards on top of usual metal riffing, Arcturus distinguish themselves by actually striving towards a more "composed" feel; the songs are multi-part, structured, and quite tastefully arranged. Guitar and keyboard parts play an equal role in their sound, building a powerful and epic atmosphere. The synth harmonies and lead-guitar melodies are strongly influenced by 18th/19th century classical music, mostly they sound really pleasant and dynamic. Besides harsh black metal shrieks, vocalist Garm inserts nice clear vocal chants and harmonies. The sound stays the same throughout the course of the album. In retrospect, Aspera Hiems Symfonia is one of the few symphonic black metal albums that actually do deserve the tag "symphonic", provides an enjoyable listen and displays occasional moments of brilliance.

La Masquerade Infernale - what an appropriate title for this magnificent excursion! A complete musical transformation; the only leftover links to the first album are in the distinctive lead guitar style and occasional double-bass drumming - the sympho-black metal sound and screaming vocals all but disappear. On this record Arcturus are reborn as a mysterioso-dark-avantgarde-prog outfit exploring the more playful and ironic sides of evil nature - the devil is now disguised as a jester. The opener, "Master of Disguise" introduces the new musical face of the band: theatrical melodic sections with intentionally over-the-top (but none the less great) dramatic singing and narrations (in fact, the music is not too distant from the likes of Devil Doll) give way to more free, chaotic digressions - morphing, rotten mixes of soundscapes, noise, guitar scraping and feedback, electronic effects and samples, warped voices and just plain weirdness. The album boasts two vocalists : G. Wolf aka Garm, who is the band's original singer and performs those spooky dramatic vocalisations, and Simen Hestnaes - probably one of the most original and charismatic rock vocalists of the 90's who is unfortunately unknown to the general public - he sings in a higher quasi-operatic register and gives an outstanding performance, complementing to the overall aura of madness. On "Master of Disguise" they sing as a duet, and the result is unlike anything else in the musical world. The album continues with the enigmatic "Ad Astra" : a slow melody played by a string quartet is set into perpetual motion over trip-hop beats, but the repetition is tastefully flavoured with background squeaks, bells, noises, snare hits, feedback-bursts and processed vocal echoes; lead guitar weaves around beautiful and intense string crescendos; vocals appear towards the end, disguised behind the music, as if delivering a secret message, after which the pace becomes faster and more frantic, with technical guitar soloing, but the beauty of the main theme is kept intact. Next comes the creative pinnacle of the band, the unbelievable "The Chaos Path". The gloomy introductory theme, where guitars and keyboards groove in unison, leads us to a door through which we enter a bizarre and unsettling place : carnivalesque keyboards/organ melodies hover on top of heavy guitar foundation (imagine a third-generation mutant offspring of Pink Floyd's "The Trial"), while Simen Hestnaes takes the lead vocal spot and treats us with absolutely mad singing - something between Arabic and operatic vocals, but darkly twisted and surreal, sometimes crossing the line into screaming and high wailing; now and then the horrid farce dissolves for some serene but tense interludes, but then goes straight back - insect-like lead guitar buzzing pierces the pompous and captivating choruses made of surreal esoteric word-sequences : "Oh, well ... the maddening laughter growing louder with the memories. Atoms like incense rising, like a thousand candles all blown out at once ..." then suddenly everything recedes and disassembles in a hurry, the song ends. The remaining songs work just as well to sustain and enhance the established mood of the album, with some beautiful composition work and even more reminiscences of Devil Doll. "Alone" is more stable in structure, set to a poem by Edgar Allan Poe; "The Throne of Tragedy" has a disturbing and deceptively calm intro, a whispered voice on the wind, then a wave of voices suddenly rises and erupts into an energetic burst recalling their black metal roots, but soon enough converts back to already familiar demented territory; "Painting My Horror" is a breathtaking, theatrical and heavy piece, Arcturus' own version of symphonic prog, like on the first song the vocalists do another duet; "Of Nails and Sinners" devotes more time to relaxed, nocturnal passages to wind up the album.

Arcturus then released Disguised Masters (a remixes compilation, which I haven't heard) and disappeared from view. Rumours keep on circulating about a new album, but so far nothing definite - most of the band members are busy with their primary bands. I wholeheartedly recommend La Masquerade Infernale to admirers of Devil Doll and weird/experimental prog. -- Andrew Orel
The new album entitled The Sham Mirrors appears to have materialized in 2002. See web site below for further information. -- Fred Trafton
Links
[See Fleurety]


Click here for an Arcturus fan web site
Click here for information on their new album The Sham Mirrors on their label Ad Astra/The End web site

---
Ardley, Neil [UK]
Updated 12/29/02

Discography
Kaleidoscope of Rainbows (76)
Harmony of the Spheres (78)

Reviews
Ardley is a British composer and leader of the New Jazz Orchestra, an outfit whose personnel has included Jon Hiseman, Mike Gibbs, Jack Bruce, Ian Carr, and many other notable figures on the British jazz and progressive rock scene. The LPs he recorded with the NJO during the late 1960s ("Dejeuner sur l'Herbe", "Greek Variations" and "Symphony of Amaranths") are highly sought-after collectors items, and most of us will have to wait until they are re-issued on CD before we can hear them.

Fortunately, both Kaleidoscope of Rainbows and Harmony of the Spheres are easy enough to obtain. Kaleidoscope ... was issued on the Gull label in 1976, and features Ian Carr's Nucleus (Carr - trumpet, Bob Bertles and Brian Smith - saxophones, Geoff Castle and Dave MacRae - keys, Roger Sellers and Trevor Tompkins - drums & percussion, Ken Shaw - guitars, Roger Sutton - bass guitar), plus special guests Paul Buckmaster (cello), Tony Coe (sax, clarinet), Barbara Thompson (sax, flute), and Ardley on synthesizer. Musically, it's quite similar to one of Nucleus' late 1970s releases, or perhaps late 70s (post-Ratledge) Soft Machine, except that it's quite a bit more restrained. Ardley's song cycle is based on a Balinese pentatonic scale, derived from Gamelan music. Though Ardley is to be commended for his arrangements and orchestrations, the result is not as interesting or as varied as, say, Anthony Davis' Episteme (my personal favorite fusion of Gamelan & western jazzy music). Most of the truly interesting moments are provided by the soloists. Paul Buckmaster's weird cello solo on "Rainbow Three" and Tony Coe's amazing clarinet flight on "Rainbow Five" provide show-stopping highlights, for example. Though Ardley's music is more stately and pretty than bracing or adventurous, it certainly has its charms.

A later edition of Nucleus (circa 1979) appears on Harmony of the Spheres (Ian Carr - trumpet, Geoff Castle - keyboards, Billy Kristian - bass, Richard Burgess - drums, Trevor Tompkins - percussion), as do reed soloists Barbara Thompson and Tony Coe. New faces include vocalists Norma Winstone and Pepi Lemer, and guitarist John Martyn. While Martyn is certainly better known for his work as a singer / songwriter, he is featured here solely as a guitar soloist. It may come as a surprise to some, but Martyn is a first-rate guitarist, and he really tears it up on this LP! The rhythm section of Burgess and Kristian (the latter a truly underrated bassist!) give Ardley's compositions a punchy, energetic feel, and Ardley's own synthesizers are much more prominent in the mix. Though the music still has that uptight Brit-jazz feel to it, the less-ambitious Harmony ... is an improvement over the somewhat ponderous Kaleidoscope .... The smaller size of the ensemble, and the heightened prominence of synthesizers and electric guitar, both serve to impart an almost funky looseness to Ardley's otherwise prim compositions. This is a decent jazz-rock-neoclassical fusion LP with perhaps a few symphonic / proggy leanings. -- Dave Wayne

Links
[See Nucleus]

---
Ardo Dombec [Germany]

Ardo Dombec (71)

German prog on the Pilz label.
---
Area [Italy]
Updated 9/29/02

Discography
Arbeit Macht Frei (73)
Caution Radiation Area (74)
Crac! (75)
Are(A)zione (75, live)
Maledetti (Maudits) (76)
Event '76 (76, live)
Anto/Logicamente (77)
Gli Dei Se Ne Vanno, Gli Arrabbiati Restano! (78)
Il Concerto - Ommagio a Demetrio Stratos (79?, includes various artists)
Tic and Tac (80)
Area '70 (80?)
Parigi Lisbona (96, recorded '76)
Concerto Teatro Uomo (96, recorded '76)
Chernobyl 7991 (97)

Reviews
An inventive Italian jazz rock fusion band. Their first 4 albums are classics of inventive Italian jazz rock fusion featuring the stupendous vocalist Demetrio Stratos who may have been one of the most unique singers in history. Stratos unfortunately passed away so many years ago. Their first four Arbeit Macht Frei, Caution Radiation Area, Crac! and Areazione are only recommended to the explorative but will reward the listener with their uniqueness.
One of the most unique bands ever. Riveting ultra-high energy schizophrenic jazz-rock fronted by the operatic vocals of Demitrios Stratos. The band's Instrumentation was guitar, bass, drums and keys with trombone, bass clarinet and flute. There are five albums I know of: Arbeit Macht Frei, Caution Radiation Area, Crac!, Areazione, and Maledetti. I've only heard 2, 3 and 5, but these are all pretty much equal in intensity. Probably not recommended for the Marillion/Alan Parsons crowd.
Crac! is a phenomenal album. It is hard to describe but, to my ears, it often sounded quite a bit like a cross between National Health and Mahavishnu Orchestra. But this band was out long before National Health. There are several places where the classic Stewart Hammond organ tone is used. There is incredible interplay here. Demetrio Stratos, the vocalist, can't be described by me, but he is rather unique and very good. He takes vocal excursions to places where few vocalists dare to tread. Italian lyrics. Only the last cut is a hard listen, being similar to "crash and bang" Henry Cow, but it's only two minutes long so I usually listen to it. Fans of National Health and Mahavishnu Orchestra (and I think Gentle Giant fans) would really go for this. Highly recommended to those who like spice in their music!
This is the best italian progressive band, in Italy they are a cult band and the voice of Demetrio Stratos is unforgettable. They started with a free-jazz sound like Soft Machine and Nucleus. Then they became more experimental with an interest in Arabian and Greek popular music (Stratos was Greek).
These guys are great! Crac! is one of the better early Italian efforts. Area can be described by one word ... insanity. They play complicated pieces so fast, so well, and feature a general weirdness that puts them almost in the avant garde mold. No one sounds like Area and no one ever will. They use fast, intricate, overlapping rhythms and their vocalist alternatively howls, whines, growls, moans and yodels (occasionally he even sings!) The singing in in Italian so I have no idea what he's saying but the singing style makes me wish I did. This is a classic for the experimental.
Crac! is the only one I've heard all the way through. It's one of the most original Italian bands. They do a sort of dramatic jazz-fusion with some unbelievable vocals by Demetrio Stratos. I can't really compare them to any other band, because there never really was another band like Area. The band is quite adept at playing in odd time-signatures, like the fast 11/8 meter on "L'Elefante Bianco." Notable is bassist Ares Talovazzi, because it's not often that a bassist can catch my attention unless he's really good. The band makes occasional use of horns, woodwinds and multiple synthesizers; the latter played not only by keyboardist Patrizio Fariselli, but also by guitar player Giampaolo Tofani (Stratos also plays some keyboards). Stratos' vocals give an air of avant-garde to the music, yet it's accessible enough to be appealing to the less adventurous. A good starting point for people exclusively familiar with symphonic prog, but wishing to try something more experimental. -- Mike Ohman
One of the really interesting bands from the '70s. Briefly: They sound like a mix of Balkan music, Weather Report, Cecil Taylor and King Crimson. Technically they are on the same level. Their records are as different as King Crimson's, so do not give up if you dont like the first one you hear. The singer, Demetrio Stratos (unfortunately dead now), has a powerful, overwelming voice. He experiments with all the sound possibilities of a voice, and also with more than one tone at the time. He made three solo records that were 10 years ahead of their time. A tribute live-2CD to him is also available. The bass player from the first record went to PFM, I think he was not versatile enough. The guitarist Gian Paolo Tofani made a solo record: Indicazzioni (1977), that probably would make Robert Fripp or Henry Kaiser raise their eyebrows and maybe even blush from envy. It is partly played on a Les Paul mounted with an EMS prototype guitarsynth, making sounds that I have not heard anywhere else! -- Michael Bohn Fuglsang
Parigi Lisbona and Concerto Teatro Uomo are live recordings never before issued. Concerto Teatro Uomo is a complete two-hour show.
Gli dei se ne vano, Gli arrabbiati restano! is the last album in which Demetrio Stratos sings, before the collaboration he did on Mauro Pagani's 1978 solo album and his own solo albums. At first, I thought the sound of the band would be oriented to the 80's prog, but no, the comparison I can make from this album is with Area's Crac!, but this time in a more heavy jazz fusion mix with the addition of mediterranean and arab folk music. Not much to say, just a great album an highly recommended to fans of this band & jazz-fusion in general. "Il Bandito Del Deserto" and "Vodka Cola" (first and last tracks) prove the wide range and maturity in musicianship of this band. -- Marco Antonio Gómez Urbina
Links
[See Electric Frankenstein | Giganti, I | Pagani, Mauro | Premiata Forneria Marconi (PFM) | Stratos, Demetrios]


Click here for the official Area web site
---
Arena [UK]
Updated 2/2/01

Discography
Songs from the Lions Cage (95)
Pride (96)
Edits (96)
The Cry (97)
Welcome To the Stage (97)
Welcome Back To the Stage (97)
The Visitor (98)
The Visitor Revisited (99)
Immortal? (00)

Reviews
An English neo-prog group formed by Mick Pointer (founder of Marillion) and Clive Nolan (keyboard player of Pendragon). In this band you will found all the archetypes of Neo-Prog.
British progressive band. Songs (all composed by Clive Nolan and Mick Pointer) are a mix of Marillion in their "Grendel" period, Strangers On A Train, Pallas and IQ. First album is classic progressive rock with long tracks and good old solos on guitar and moog synthesizer. John Carson has a very Fish-like voice. Lots of people will notice that Mick Pointer is available on drums. -- Michel Schudel
Arena is a typically British project with direct ties to Marillion (ex-drummer) and Pendragon (keyboardist). The band also features vocals (Fish style), guitar (Hackett / Rothery style) and bass. The style on Songs from the Lions Cage, very well executed, is a symphonic rock typical of the "second wave" of British bands from the '80s. A rich production and a powerful sound add to the already dramatic aspect of the compositions. Short instrumental interludes also serve as transitions between longer tracks. Fans of the style won't believe their ears! -- Paul Charbonneau
Links
[See Marillion | Nolan, Clive | Pendragon | Shadowland]

Click here for the Arena Home Page
Click here to enter the Arena Webring
Click here for Inside Out Music home page, distributor for Immortal?
Click here for Pendragon USA web site, distributor for the remaining Arena releases.
---
Argent [UK]
Updated 1/7/02

Discography
Argent the band:
Argent (69)
Ring of Hands (71)
All Together Now (72)
In Deep (73)
Nexus (74)
Encore: Live in Concert (74, Live)
Circus (75)
Counterpoints (75)
Anthology: The Best of Argent (76, Compilation)
BBC Radio 1 in Concert (95, Live)
The BBC Sessions (98, Compilation)


Rod Argent solo albums:
Silver Circle (76)
Moving Home (78)
Ghosts (82, w/ Barbara Thompson)
Shadow Show (85, w/ Barbara Thompson)


Note: Another album Silver Plated (70) is listed in the AMG complete with a track listing, but its existence is not corroborated anywhere else on the web, including Argent's web site.

Reviews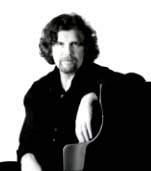 Rod Argent (the man) of Argent (the band)


I've only heard so much from Argent, but I have a couple albums. Argent, led by and named after keyboard player Rod Argent basically played art rock. Now many, if not most, may be familiar with the song "Hold Your Head Up," of which many covers have been done, by Blue Oyster Cult, etc. Rod Argent showed a good deal of potential in this song back in 1972, with lots of solo Hammond work and "uplifting" lyrics. The material back from '72 was mainly AOR, but it was very good AOR; it just had a "non-sell-out" type of sound. However, by 1975 Argent's popularity may have increased or decreased, depending on what the rest of the country was doing (they may have begun to get tired of the whole encompassing prog scene; same with Kansas and Starcastle--a quick die-out!) but Argent's music grew closer to traditional progressive rock with their album Circus. Here, lots of Moog work can be found, plenty of good melodies, and some very good dynamic musical concepts. The album is a concept album, relating the follies of a man's life to the life as a circus character. All the names of the songs have something to do with the circus, naturally. Some of the lyrics are somewhat stupid, but it doesn't really take away from the rest of the album. Some of the main melodies within songs lack a little bit, but then again, I did say that they're predominantly art rock. They're not Iconoclasta or Art Zoyd. Songs to watch out for are "Circus," with its awesome instrumental lead-in. Also, there's the drippy-sounding "Highwire," but complete with a RIPPING guitar/ keyboard "duel" in 7/8. There's also the very melodic and swooning heartbreak tune "Clown." "Tightrope" is a tune which has some diverse riffs for the band, showing off a guitar-driven Sabbath or Deep Purple-type jam somewhere in the middle. The songs "The Ring" and "The Jester" lack some with respect to musical creativity as far as I recall. Overall, I would say, that if you want something that's still got some meat on its bones (so to speak) and you're not looking for intense prog/fusion, and looking for more accessible types, Argent is about the best as art rock gets! Buy an Argent album, and you won't be disappointed. -- David Barro
All of the band's albums that were released before Nexus (1974), are quite weak from the progressive standpoint of view. Fortunately, Russ Ballard left the band in 1973 and was replaced with really talented guitarists and arrangers John Veriti and John Grimaldi. All of the last three albums by Argent - Nexus (1974), Circus (1975), and Counterpoints (1976) - are the excellent examples of Classic Progressive Rock (I didn't say "masterpieces", though).

Both the latter [solo albums] were released as "Rod Argent & Barbara Thompson" ... she's the wife of Chris Thompson, who was the lead vocalist for Manfred Mann's Earthband (1976 to 1986), while (the saxophonist!) Barbara worked with that band only twice in the beginning of the 1980s. -- Vitaly Menshikov
Links
[See Intergalactic Touring Band, The]

Click here for Rod Argent's web site
---
Ariel [Russia]

Via (81), The Planet's Morning (83)

Keyboard-prog band that has been compared to Berluc and Stern (Combo) Meisen.
---
Ark [UK]

The Dreams of Mr. Jones (90?), New Scientist (9?), Cover Me With Rain (92), Spritual Physics (93)

The Dreams of Mr.Jones: You can tell these guys are neo-prog wannabees, but really all they're doing is straightahead rock with catchy melodics and an affected vocalist. Only for the most unadventurous.

Decent AOR-style neo-prog. Don't expect anything wildly different and you won't be disappointed. There are many worse bands in this realm. Good vocals, guitar to the fore, at least on The Dreams of Mr. Jones. The CD includes bonus tracks from an EP, evidently.
---
Arkadas [Switzerland?]

Arkadas (84)

Wild mix of freaky jazz and Turkish influences.
---
Arkangel [USA]

Warrior (80)

Prog with medieval influences and religious slant.
---
Arktis [Germany]

Arktis (74), Arktis Tapes (74)
---
Arkus [Netherlands]
Updated 1/7/02

Discography
1914 (81) (ProgressoR review)

Reviews
Symphonic rock album with six long tracks.
Neo-Prog with a prominent role of guitar: original, melodious, accessible. All in all, 1914 is a really good album, especially for the beginning of the 1980s. A related band is modern Jadis. -- Vitaly Menshikov
Links
Click here to order this album from Musea Records

---
Armageddon [Germany]

Armageddon (70)

I'm not sure if this band is considered part of the German underground scene or not. Musically, they sounds more like part of the early British hard rock/prog scene than they do the bands of the German underground. Like both the German and British scenes of the early 70's, slightly fuzzed guitar is the dominant instrument. However, the jams seem to have more of a blues feel rather than the spacey vibe that was inherent in much of the German underground. Recommended to those who like to rock.

Album has a cover version of Jeff Beck's "Rice Pudding."
---
Armageddon [UK]
Updated 6/20/00

Armageddon (75)

Band formed by Keith Relf after leaving Renaissance. Progressively speaking, nothing special, the music basically being moderately heavy British rock, perhaps with some progressive overtones. All guitar and harmonica, no keyboards, and lots of energy. If you like to rock this may be for you. It would have been at home in 1971 but to me it sounds dated for 1975.

[See Captain Beyond | Illusion | Renaissance | Stairway]
---
Arnold, Horacee [USA]
Updated 12/30/02

Discography
Tribe (73)
Tales of the Exonerated Flea (74)

Reviews
Horacee Arnold is a US-based jazz drummer who has toured and recorded with Chick Corea, Sonny Fortune, Stan Getz, Billy Harper, and many others. He recorded 2 LPs for CBS in the early 1970s, both produced by the legendary John Hammond, Sr (he also brought Bob Dylan, Janis Joplin, etc., etc. to the attention of Columbia Records). The first, Tribe is an all-acoustic progressive jazz record that may not be of much interest to GEPR readers, even though it is quite good and very adventurous in its own way. It certainly is not a straight-ahead jazz LP, at any rate, as it features a mix of reeds, vibes (Dave Friedman), acoustic guitar (Ralph Towner), acoustic bass, percussion and drums, and sounds something akin to Gary Burton jamming with Oregon.

Tribe also sets the stage for Arnold's second LP, Tales of the Exonerated Flea, which is in my opinion a lost classic of early jazz-rock fusion, though it's a more "electric jazz" type of sound than a classic "jazz-rock fusion" type of sound. On Tales ..., Arnold adds guitarist John Abercombie (Dreams, Billy Cobham Band, Jack DeJohnette's Directions, etc.), percussionist David Earle Johnson (Jan Hammer Band), saxophonist Sonny Fortune (from Miles Davis' great late-70s band) and two members of the Mahavishnu Orchestra: keyboardist Jan Hammer, and bassist Rick Laird to the same basic lineup from Tribe. The result is one of the least-known, most under-appreciated major label jazz-rock gems of all time. Arnold builds his compositions on very complicated African-inspired polyrhythmic ostinato patterns, often in odd time signatures. Arnold's melodies just float above the churning rhythms. Every track simply burns from beginning to end. Particularly notable is the ultra-gonzo Moog (Hammer) / drumkit (Arnold) duet, "Euroaquilo Silence". All of the soloists - particularly Hammer, Fortune, flutist Art Webb and 12-string guitarist Ralph Towner - turn in unusually inspired and fiery performances.

Aside form the excellence of the playing and the compositions, what I enjoy about Tales of the Exonerated Flea is that Arnold is not trying to re-create or outdo Mahavishnu (or Weather Report, or whomever else). Arnold has his own ideas, and he executes them with admirable clarity and focus. A damn shame he never did another solo LP, though he went on to record extensively with Sonny Fortune (Serengeti Minstrel), among others. -- Dave Wayne

Links
[See Abercrombie, John | Hammer, Jan | Mahavishnu Orchestra]
---
Arrakeen [France]

Patchwork (??), Mosaique (92)

French Neo-prog with guest appearance by Steve Rothery of Marillion.

French prog/pop group. Female vocals, all in French; Marillion's Steve Rothery guests on one track. This CD has a really interesting artwork: two "creatures" playing a chess-like game.

Progressive rock with French vocals fronted by a female vocalist. The music is very lush and melodic, reminiscent at times of Epidaurus. It might interest Marillion fans to note that one of the songs features a few minutes of a guitar solo by Steve Rothery. Mosaique is the second release by this French band, led by a female vocalist. Musically, the interplay between the fluid guitar lines and lush keyboards is quite reminiscent of Marillion (in fact, Steve Rothery guested on their first release), but the vocals are less intense than those delivered by Derek Dick, leading to a (kinda) Renaissance-meets-Marillion effect. For those who enjoy full-bodied, symphonic music, this release should hold appeal.
---
Ars Nova [USA]
Updated 6/20/00

Ars Nova (68), Sunshine and Shadows (69)

Formed in the USA in 1967, a typical studio group which was very ambitious. Covers in fact all kinds of styles and may well have been one of the absolutely first groups to be labelled progressive. Included brass and classical instruments, and instead of a pause between the songs, which were impressively constructed, they played half a minute or thereabout of classical pieces. The first album is one of the most varied albums I have ever heard. A little fumbling, though, and a sour singer at times, but well worth listening to.

Band with horn section that made what they called "baroque-rock."
---
Ars Nova [Japan]
Updated 1/18/02

Discography
Fear and Anxiety (92)
Transi (94)
The Goddess of Darkness (96)
The Six Singular Impressions (97, Compilation)
Reu Nu Pert Em Hru [The Book of The Dead] (98) (ProgressoR review)
Android Domina (01)

Reviews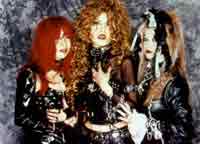 Ars Nova - Android Domina (2001) lineup


These three Japanese ladies for a trio in the purest tradition of ELP. The compositions on Transi, all written by the keyboardist, show strong classical influences and are delivered with virtuosity and ferocity. The complicity of the bass and drums, also very intense, only adds to the drama and energy of the performance. The sound is familiar to ELP fans (Hammond organ and synths) but manages to distinguish itself by the authenticity of the compositions. A high quality production that offers symphonism with heavy sounds and explosive rhythms. -- Paul Charbonneau
Rather uninspired female symphonic prog trio in the ELP / Deja Vu / Motoi Sakuraba / Social Tension vein. Overrated.
Japanese keyboard trio Ars Nova may well be only the second ever all-female prog band to record and release albums. They began in 1983, at a time when Japan was starting to produce a lot of quality symphonic rock, but by the time their first album Fear & Anxiety (Made In Japan Records MJC-1007) came out in 1992, they were one of the few active champions of the style in Japan. This album lays down the foundations for their aggressive instrumental style, though in many ways it is still a tentative effort. The keyboard player/composer Keiko Kumagai works her keyboard arsenal with great skill, imagination and power: while Keith Emerson influences are obvious in lot of her Hammond and Mini-Moog licks, she also displays angular, minor-key melodicism and dark symphonic imagery which owe more to the melodic attacks and horror movie atmospherics of Italian bands Goblin and Il Balletto di Bronzo than they do to ELP. Like these and other 70's Italian prog bands, Kumagai already shows her ability to smoothly combine intense assaults with brooding lyricism, and to construct rich symphonic arrangements with constant layering and deployment of various keyboard sounds from piano and Hammond to digital synth pads and Mellotron-styled textures. In contrast, bassist Kyoko Kanazawa introduces a traditionally twangy Rickenbacker tone to the mix. While she shows that she can offer a busy counterpoint to Kumagai's keyboards, both her parts and Yumiko Saito's competent drumming are often too subdued (probably more because of the production than playing) to give the music the extra energy boost it requires. So while it has good songs like "House of Ben" and the two-part "Fata Morgana", Fear & Anxiety can be seen as a strong display of intentions that are not yet fully realised. It was later re-released by the British label AMP Records (AMP-CD038) with a live bonus track "Nova" padding out the album's scant 31-minute duration.

Ars Nova's second album Transi (Made In Japan MJC-1006) is generally held in high regard, but not having heard it, I can't comment on it. However, their third album, The Goddess of Darkness (Made In Japan MJC-1014), is certainly a magnificent piece of music. Here Kumagai has shaken off the most obvious Emersonisms and refined both her playing and compositions. She fingers out multiple layers of busy and often sinister classical-styled riffs, blistering solo runs and occasionally frenzied symphonic fanfares with whirlwind-like intensity. Kanazawa's bulky Rickenbacker lines offer a perfect counterpoint to the keyboard rampage, while the new drummer Akiko Takahashi shows she can perfectly follow the wildly fluctuating time signatures with busy ease or lay down a heavy and precise beat when necessary. The only respite is provided by the brooding keyboards-only number "Ainsel", full of spiky piano, screeching metallic samples and unsettling sound effects. Overall the album may produce a chaotic effect, as the songs flash past in ever-mutating, fiery fragments, rather than develop through gradual repetition and variation, but the fury of the delivery is the key to the album's power. While not a perfect classic, The Goddess of Darkness blazes with dark fire that distinguishes it from most of the 1990's symphonic rock albums. Note that from here on Ars Nova's discography bifurcates, as each album comes in both Japanese and French versions with different covers and at least one different track between them.

By the time of Ars Nova's next album, The Book of the Dead (Musea FGBG 4255.AR), Kanazawa had left, and bass duties were handled by guest musician Ken Ishita (ex-Deja Vu). While his playing is just as good as Kanazawa's, he is somewhat less prominent in the mix, which serves to highlight Kumagai's dominance. While most of the album's five long tracks have structural similarity that lends them slight air of sameness, Kumagai keeps stretching the capabilities of her keyboards to come up with new sounds and striking combinations; noteworthy examples include the chiasma of weird synth sounds in "The Judgement of Osiris" and the marimba-like lead line played against the thick chordal backdrop resembling Mellotron string patch in "Ani's Heart and Maat's Feather". There are also more traditional symphonic-styled synth leads and interludes than before, which makes this album a bit more immediately accessible than its predecessor. A host of brief "interludes" offer respite between the intensity of the main tracks, a few of them being suggestive of the Egyptian motifs of the title. The Japanese version goes under the title Reu Nu Pert Em Hru (Made In Japan MJC-1018), and there is even a double vinyl version (Black Widow Records BWRLP 032) with two live bonus tracks.

Unable to find a permanent replacement for Kanazawa, Ars Nova opted for a second keyboard player instead. This was at first Naomi Miura (ex-Rosalia, ex-After The Rain), but Mika Nakajima eventually filled the post on Android Domina (Musea FGBG 4347.AR). Though there is guest bass on two tracks, the album has a slightly lighter and less driving sound, with less emphasis on burning solos all over the place and more emphasis on grand melodies and symphonic sweep. I find the approach a success, as songs like "Horla Rising" and "Bizarro Ballo di Maschera" have some of the most darkly resplendent melodies that the band have ever committed to plastic, and there is still well enough multi-linear complexity to the keyboard arrangements, even if the sounds include more and more harsh percussive samples and fewer traditional analog tones. Nakajima also contributes a bit of clear vocalise and, on the title track, a brief sung verse, all of which enhances the material. As a whole, Android Domina is stronger than The Book of the Dead, and while it doesn't match the energy of The Goddess of Darkness, it largely makes up in melodic splendour. Like their fellow keyboard trio Gerard (with whom they appeared on the Keyboards Triangle tribute disc), Ars Nova have crafted and mastered a distinct style of their own, but unlike Gerard they seem to effect slight but constant change in that sound, probably well aware of the danger of getting stuck in the same groove. -- Kai Karmanheimo
Links
[See Deja Vu | Rosalia | Triton]

Click here for Ars Nova (Japan)'s web site
Click here to order Android Domina from Musea Records

---
Arsenal [USSR/Russia]
Updated 1/11/02

Discography
Arsenal (80, re-released on CD 2000)
Created With Our Own Hands (82, re-released on CD 2000)
Sport and Music "Pulse 3" (84)
Second Wind (85)
5 (87)
6 (88)
Alexey Kozlov and His Arsenal (8?, comp. from 5 and 6)
Scorched By The Wind (91, re-released on CD 2000)
Pulse and Second Wind (00, Compilation of '84 and '85 albums on one CD)
5+6 (00, Compilation of '87 and '88 albums on two CD's)
Arsenal VIII (01)

Reviews
All-instrumental Mahavishnu-inspired fusion group led by keyboardist and saxophonist Alexi Kozlov. With Our Own Hands even contains a song titled "Dedication to Mahavishnu"! That said, Arsenal definitely have their own sound, and many progressive fans would find their music highly appealing. The most Mahavishnu-like elements in Arsenal's overall sound are the Moog solos (very Jan Hammer-influenced) and Kozlov's lengthy compositions, which borrow heavily from Mahavishnu's later releases (such as Visions of the Emerald Beyond), and are replete with odd time signatures and "Eastern"-sounding voicings. Unlike Mahavishnu, Arsenal's sound is rather mellow and spacey. Acoustic piano, acoustic guitar, reeds and sitar are prominent in the mix, and the music on With Our Own Hands is more reminiscent of less edgy-sounding groups like Camel, Return to Forever, or the Yellowjackets (at their most adventurous). Not bad at all... -- Dave Wayne
Updated 6/12/01
Arsenal is undoubtedly the most significant phenomena within the Progressive Rock movement in the USSR / C.I.S. where there's no other band of the genre with such an array of released (let alone the unreleased ones!) material. Arsenal's discography contains no less than ten full-fledged LPs and almost all of them are presented on 5 CDs I'm going to tell you about. Arsenal, however, has some more original material recorded mainly during their live performances in different countries and years. Partly those tracks are included in a series of 4 CDs released by "Boheme Music", but some of these recordings have been irretrievably lost. Arsenal's debut self-titled studio album was recorded in Riga in 1977 during their Latvian tour, but the only Soviet "Melodiya" label released the "Arsenal" LP only in 1980 and solely thanks to the help of the truly progressive Soviet composer Yuri Saulsky. Additional tracks presented on this CD together with the Arsenal debut LP's tracks (1-4) were recorded in 1978-1979 mainly in Moscow.

All the four compositions from Arsenal's debut LP, including even a piece with vocals, represents an absolutely unique "progressive formula": this is a really innovative mixture of structures typical for Classical Music, complex arrangements of truly Progressive Rock and some improvisational "details" obviously related to the Classic Jazz Fusion genre. Despite the presence of lots of the wind instruments there is a little of "jazzy spirit" in these pieces. Prolonged in conformity with the unwritten laws of serious Progressive Rock (and Classical Music too, though) such instrumentals as "Dangerous Game", "The Tree" and "Ivory Tower" are really wonderful musical works and each of them has a distinct classical feel. But, constant changes of themes and tempos, rises to a powerful playing of all the band's musicians together and falls into the very quiet "spacey" musical spaces, full of mysterious and as if unearthly sounds, are typical rather for some classic 'side-long' pieces of the Progressive Rock genre. Arsenal, however, was the very first (and remains the only to this day) band to create such musical forms using quite an "unusual" instrumental base with trumpets, trombones, etc. as lead and main soloing instruments. Three more songs on the album have practically the same structures. These are "Ragtime", "Genesis" and "Gavotte And March", and a direct addressing to such a well-known classical piece as the latter with the following arranging it in the spirit of Progressive Rock was a wise decision regarding the album as a whole. Vocals-based "Suite in a Flat Major" and "The Last Song", an adaptation of Russian folk song, of course, both sound a bit differently in comparison with the other tracks here, but their instrumental parts are very close to the aforementioned "mixed" structures. So, on the whole this 77-minute CD has a very monolithic, practically conceptual overall sounding.

Early compositions of Arsenal, particularly those included in the first CD and described here, are probably the most complex and mind-blowing works Arsenal ever created. It's necessary to listen repeatedly to this CD to be able to comprehend its wonderful nature and get great pleasure with each new listening. A pure narcotic ... sorry, masterpiece! However, we musical addicts (moreover, progressive music addicts), who have this brilliant passion, are perhaps healthier than those with no passions at all, especially men.

Updated 1/10/02
Alexey Kozlov (born in 1935: saxophones, keyboards), the founder, leader and the only Arsenal mastermind has restored his band in the end of 2000 - after the five year of hiatus. Including Maestro himself, there are six members in the band's current line-up. Other musicians are: Dmitry Ilugdin (keyboards), Eugene Shahrikov (bass guitar), Yuri Semionov (drums); Igor Kozhin (guitars), and Valery Karimov (vocals). According to Alexey Kozlov, the band's new album Arsenal VIII (2001) has nothing to do with Jazz-Fusion and any of Jazz-related music in general. Musically, the album represents nothing but a real, complex and vintage, Classic Progressive Rock.

You can check out Arsenal's Bio on the "Boheme Music" official web-site listed below. -- Vitaly Menshikov

Links
Click here to read Vitaly Menshikov's reviews of all the Arsenal CD's on his ProgressoR web site
Click here for Boheme's web site
You can mail order Boheme titles by e-mailing to boheme@iol.cz

---
Art [UK]
Updated 6/20/00

Supernatural Fairy Tales (67)

Pre-Spooky Tooth.
---
Art Bears [UK]
Updated 2/2/01

Hopes and Fears (78), Winter Songs (79), The World As It Is Today (80), Winter Songs/The World As It Is Today (87, Compilation)

Basically Fred Frith, Chris Cutler and the either-you-love-her-or-hate-her ex- Slapp Happy vocalist Dagmar of Henry Cow, Art Bears thrived on challenging and very hard to listen to music, and are supposedly the logical step onward from Henry Cow. While not displaying the almost free jazz tendencies of Henry Cow, Art Bears were very cerebral, almost to the point of burning out. Their three albums are all equal in quality and are only recommended (pun not intended) to those who like Univers Zero, Henry Cow, or Magma etc. (of course they sound little like any of these anyway - but you get my picture.) I like 'em anyway.

Henry Cow spinoff (Fred Frith, Chris Cutler, Dagmar Krause) that makes some pretty good music but then ruins it with Dagmar's weird amelodic vocals. I suppose one could get used to it, but I've tried many times and haven't yet.

Art Bears are a branch of Henry Cow and include Dagmar Krause on vocals, Chris Cutler on percussion, and Fred Frith on guitar/ violin/keyboards/etc.. Several people have said that they sound a lot like Henry Cow. I have only heard HC's In Praise of Learning and the only song on that album similar to the Art Bears is "As beautiful as the moon ... Terrible as an army with Banners." They are not nearly as psychedelic as Henry Cow and the songs are mostly short peices worked around a single concept. Their music is very dark in concept and in atmosphere. The lyrical content varies with each album. The World as it is Today is very political/marxian (there is a song cycle called "Six corpses in the mouth of the bourgeoisie" composed of songs like "The Song of the Monopolists" and "The Song of the Oppression of Labor Under Management"). Winter Songs is a collection of stories as told by various pieces of 16th century sculpture. Pictures of the art are included in the insert. Hopes and fears deals with the dismal side of the human psyche and songs based on bits of history (pirates and minotaurs).

More than any other group that I've heard, Art Bears' music exemplifies the lyrical content. Each song is made to, almost perfectly, complement the images evoked by the lyric. They use dissonance quite subtly in all their albums. Try Winter Songs or The World as it is Today (they come together on CD from Wayside) then get Hopes and Fears if you like them. Hopes and Fears is more raw and the lyrics don't match the music as much as on the other two.

A trio from Henry Cow. Similar thing but generally quieter.

Criticised for being to cerebral, but you should ignore that sort of criticism whenever it appears. Art Bears are incredible. Very hard to get into, but no-one said it would be easy to learn how to appreciate brilliant music! Dagmar Krause is my favourite female vocalist and she sings really beautifully here. There are wild tonal ranges, bizzare instrumentations and strange compositional arangements. Like In Praise of Learning era Henry Cow taken to it's logical conclusion. Fantastic.

I have Winter Songs. If you like Henry Cow and can tolerate Dagmar Krause's voice (I actually like it. What's wrong with me?), you'll find this album somewhat rewarding. More song-orientated than Henry Cow ever was, though. I heard some of Hopes And Fears as well. It seemed like the lost Henry Cow album. -- Mike Ohman

[See Frith, Fred | Henry Cow | News From Babel | Slapp Happy]
---
Art In America [USA]
Updated 6/20/00

Art in America (83)

A one-shot band. Very similar in sound to Yes though not as complex. Their album tends to be rather uneven. It features some strong tracks in "Art in America" and "Sinatra Serenade" but loses it on others.

American band. Made one self-titled album. The album was produced by Steve Morse and his band-mate from The (Dixie) Dregs, T Lavitz, sat in on keyboards. Good rock, with some quirky lyrics. Special characteristic is the precence of a harp. Not "progressive" in the classical symphonic sense.

A Detroit band, I saw them live in 1983. They consisted of a singer/guitarist, a harpist and a drummer. Their unique lineup made for a fresh, rhythmic sound.
---
Art Moulu [France]
Updated 6/29/01

Discography
Art Moulu (90)

Reviews
This was solo project of ex-Etron Fou keyboardist Jo Thirion. It somehow continues working in the vein of Face Aux Elements vein, though with slightly modern sound. -- Nenad Kobal
Links
[See Etron Fou Leloublan]
---
John Miner's
Art Rock Circus [USA]
Updated 1/11/02

Discography
Heaven's Café (00)
Heaven's Café Live (00, Live)
A Passage to Clear (01)

Reviews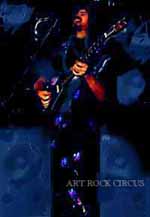 John Miner


If your thing is symphonic prog, ambient, electro-prog, or anything associated with keyboards, you might as well stop here. That's not what John Miner and the Art Rock Circus is all about. This is ostensibly Rock-n-Roll in the most visceral sense, guitar bass and drums. A casual listening might cause you to toss this in the "standard music" pile. But there's a catch ... the Art Rock Circus steps out of the mold with some strange twists which put this music squarely into Art Rock genre, and with many parts which can only be described as Progressive.

The Art Rock Circus are a group of performers who gathered to perform the rock opera Heaven's Café as a theatrical production in Las Vegas. I'm not sure if the name refers to just the band or also includes the dancers and other performers. But the members are fluid, John says it's like a real circus where performers come and go. The ringmaster of this circus is guitarist John Miner, who composes the songs and most of the lyrics.

There's hardly a song on Heaven's Café that's in 4/4 time, John prefers 5's, 7's, 11's and more intricate structures. In addition, John is tired of the standard guitar tunings, and has invented several alternates of his own. He uses a doubleneck guitar which allows him to switch back and forth between alternate tunings and standard when playing live, or between two different alternate tunings. The impression this gives is sometimes like the guitar is a bit out of tune, but he can also play chords virtually impossible to finger with a standard-tuned guitar.

Heaven's Café is a Rock Opera in the epic sense, and it's written to be performed rather than just listened to on a CD. The stage production was full of actors, special effects and dancers ... one can only imagine how they felt trying to dance to a piece written in 11/8. To be honest, the live CD's sound quality is, shall we say, less than the most slick production you've ever heard. In spite of that, Heaven's Café Live is much more interesting than the studio version. Heaven's Café is the studio version, which is basically a sketch in charcoals of the finished piece performed in a Las Vegas theater. The live recording captures the performance of Nov. 22, 1998.

The sound quality and texture harks back to The Who's original Tommy, or the stage version of the Rocky Horror Show (not the Rocky Horror Picture Show, which was the movie). But the closest comparison to Heaven's Café Live would be Continental Circus or Camembert Electrique-era Gong. This is especially true of the cuts "Classical Man", "Labyrinth" and "Again". Also, "The Dark" is almost exactly the same as "Wurm" from Yes' The Yes Album. Not that this is a bad thing ... I do think it's really a case of parallel development, not a rip-off.

A Passage to Clear is subtitled (a story album). Not a rock opera in the sense of individual characters singing their parts, but a story told partially in lyrics and partially in the sleeve liner notes. Oddly, this album is arguably even more progressive than the Heaven's Café albums and will probably be more rejected by the "progressive rock community" simply because it doesn't fit comfortably into any of the traditional "prog rock" genres. Miner is once again going his own way and not trying to be symphonic at all. The pieces all feature guitar as their main instrument (acoustic, some distorted electric and lots of clean electric), and Miner's oddball chord progressions and odd meters (he seems to like 13's for this album, one song organized in phrases of 7 followed by 6 beats per measure, and another 8 and 5). The other main "instrument" for this album are the two female vocalists Karyn Anderson and Karen Rene'e who sing very professionally, but not in a terribly progressive sort of way.

The closest analogy I can draw for you to visualize (audialize?) what this music is like is to say it's what you might hear in a coffee bar where everyone is drinking expresso, smoking cigarettes and wearing berets, listening intently to the band and occasionally commenting, "that's really deep, man" to each other. I can also once again draw comparisons to Continental Circus or Camembert Electrique-era Gong, which I am frequently reminded of when I listen to this. The combination of the guitar sounds, the sax playing and the ethereal female singers somehow create this effect. I also must say, however, that Pip Pyle sounded very comfortable playing in these odd meters with Gong, but Miner's drummer Devon Lesback sounds like he would rather be playing in 4/4.

My advice: Try out Heaven's Café Live first. If this is to your liking, then you should enjoy A Passage to Clear as well. If you just loved Heaven's Café Live and want to see how it evolved, then check out Heaven's Café last. -- Fred Trafton
While John's lyrical concept isn't too profound, the music on A Passage to Clear has nothing to do with Progressive at all. In this respect it cannot be compared even to Mantra Sunrise, let alone the excellent live version of John Miner's Heaven's Café. -- Vitaly Menshikov
Links
[See Mantra Sunrise]

Click here for more info on John Miner and associates at Tributary Music
Click here for Vitaly Menshikov's complete review of A Passage to Clear

---
Art Zoyd [France]
Updated 11/23/01

Discography
Symphonie Pour Le Joir Où Brûleront Les Cités (76)
Musique Pour L'Odyssée (79)
Génération Sans Futur (80)
Symphonie Pour Le Jour Où Brûleront Les Cités (81, different recording, expanded line-up)
Phase IV (82)
Les Espaces Inquiets (83)
Le Mariage du iel et de L'Enfer (84)
Berlin (87)
Nosferatu (90)
Marathonnerre I (93)
Marathonnerre II (93)
Faust (95)
Häxan (97)
Some albums reissued in various multi-title combinations

Reviews
With a lineup consisting of piano, viola, cello, trumpet, saxophone and such, Art Zoyd makes a music that is really closer to modern classical music than it is to rock, yet the energy level and power are closer to the intensity of Magma, with strong dynamics and atmospheric climaxes. Very beautiful stuff. Only gripe is that they could use a real percussionist at times (rather than sync machine). Le Mariage Du Ciel et de L'Enfer is as good a place as any to start.
First off: I don't know why this is called "rock." To me, it sounds just like 20th-century classical music. I'll try to describe the entire (8 minute) piece called "Masques": The opening is a dissonant violin solo, playing in quarter tones. This moves to sliding string and brass sounds, which provide some tension. Soon, it changes to a plucked bass, joined by the violin, with a lot of minor seconds. A burst of trumpet follows, leading to a VERY virtuosic trumpet solo over a strange violin and bass pad. This becomes a mass of sound, with strings, brass, and moaning human voice. Repeated notes build more tension, and then there is silence. A new theme enters: a bizarre, rhythmic motif, like a weird march. A 4-note figure, based on a tritone, accompanies the next section, followed by a return of the march. This builds to a climax, and the piece ends. Not your typical prog rock, eh? :-) In all, I really liked this piece. I don't think I'd listen to it every day, but I am eager to hear more Art Zoyd.
Superb neo-classical/electronic outfit. A bit like Univers Zero at times (not as dark though). Their early stuff is better I think. Later on around Le Mariage, they start to add electronics and get a bit more repetitive. Still good but not as good as the early neo-classical acoustic stuff. The first three albums are great.
I heard a number of different albums, Symphonie pour le Jour ou... (the remixed version of the first album, Symphonie pour le Jour du...), Phase IV and Le Mariage du Ciel..., plus selected tracks from the Marathonnerre albums. I guess you could classify this as "new music," sort of dark, chamber music type of avant-garde instrumental music with piano, synths, cellos, trumpet and woodwinds. Apparently influenced by such 20th-century composers such as Bartok, Schoenberg, Stravinsky, et al. I can also hear sonic connection between them and Univers Zero, but there are no drums here. As a result, Art Zoyd are much closer to pure classical music in sound. I'd just as soon hear Bartok, but I like Art Zoyd enough, though they'll never be a favourite of mine. I'll recommend that UZ fans listen to at least one of these. -- Mike Ohman
Art Zoyd were early member's of Chris Cutler's Rock In Opposition (RIO) movement. As such, their music has no compromise for popular value. I have their 1980 release, Generation Sans Futur. This work is more honestly approached as a neo-classical chamber ensemble than as a rock band, although some sections do have a building intensity comparable to '73-'74 era King Crimson. Art Zoyd are popular with the same crowd that gets into Univers Zero. The only "rock" instruments I've picked up on are electric guitar (played very cleanly, sometimes jazzy) and electric (?) bass. Instrumentation has included violins, cello, (perhaps a violincello, too), piano, harpsichord, trumpet, sax, French horns, woodwinds, and snare drum. I'm sure I've missed a few instruments, and not all of these are employed on every tune, of course. Art Zoyd make very good use of dissonance, without dissolving into noise. Some of the tone colors employed for the brass reminded me of Stravinsky. The music has a somber, somewhat dark quality, which may invoke Bartok in your mind. If you like Univers Zero, or have a passion for Stravinsky, Bartok and other 20th century classical, you would like at least this album. -- Mike Taylor
I think modern classical fans would disagree with those who say Art Zoyd "sounds just like 20th century classical music." They would point out the constant use of electric bass, keyboards, and guitar and the driving rhythms as obvious aspects of rock music. (I have always been impressed by what an intensely rhythmic band this is, despite having no drummer.) To me, Art Zoyd seems one of the most difficult bands to categorize. They show the obvious influences of rock, jazz, and classical, but I wouldn't put them firmly into any one of those categories. I prefer their earlier records (up to and including Les Espaces Inquiets). The later ones have more synthesizers/sequencers and fewer acoustic instruments. (Those who are into synth music might well prefer the later ones.) My recommendation to start would be the 2CD set including Musique Pour L'Odyssee, Generation Sans Futur, and Symphonie Pour Le Jour.... Another 2CD set includes Phase IV (originally a 2 LP set) and Les Espaces Inquiets. -- Dan Kurdilla
On the 1995 and 1997 releases of Art Zoyd, people familiar with this band will not find surprising new sounds. Typical Zoyd sound, that did not change much since Marathonnerre and Nospheratu. The latter CD is also a good comparison to Faust and Häxan. All three are "soundtracks" to silent movies of expressionist filmmakers from the 20ies: German Friedrich Willhelm Murnau (Nospheratu, 1921; Faust, 1926) and Denmarks Benjamin Christensen (Häxan, 1921). On Faust and Häxan Daniel Denis (ex Univers Zero) joined the band, but did not contribute any compositions. On both releases the amount of pre-recorded and processed sounds and the use of various synth and midi instruments has significantly increased compared to their older works, thus this music gets more and more electronic. Nevertheless they explore further in their typical neoclassical/contemporary sound excursions that are hard to categorize. Apparently one of the two founding members, Thierry Zaboitzeff, left the band after Häxan. Since then nothing new was heard of them, except that I saw some concert announcements in the late 9ties. The line up there included Mireille Bauer (Gong)! -- Achim Breiling
Nosferatu is the kind of nightmarish music that could wake the dead. In this case the dead would be all too willing to oblige, as the album is meant to function as soundtrack to Friedrich Wilhelm Murnau's 1921 horror classic "Nosferatu, Symphonie des Grauens", the first film adaptation of Bram Stoker's Dracula novel. The music works well on its own, and represents a highly electric and electronic version of the neo-classical/new music sound: creepy, metallic keyboard arpeggios, digital tones spiky enough to cut yourself on, sinister violin and cello often processed to the limits of recognisability, dissonant sax honks, subterranean voice samples that sound like Cthulhu's bowel movements ... and on and on. Dissonance is prolific, tonality itself unstable and hummability lies dead in its coffin, but instead of chaotic and cacophonous, the music comes across as rigorously regimented and ruthlessly repetitive, with individual instrumental lines subjugated and blurring together to create a singularly sinister impression. The line between music and sound effects is also blurred by stretches of solely ambient sounds and, on "Rumeurs III", the use of blurted, nonsense vocals of the kind you would most likely to hear in your local pub when a punter has had three drinks too many and one too few. In fact, it's the choice of timbres, the sizzle of sinister electronics, that sustains the music through minimalist episodes and obsessive repetition, and makes Nosferatu more interesting in my ears than Art Zoyd's earlier, predominantly acoustic works that I have heard. The album's high points for me are the Gothic chord progression of "Anaphase" and the "Goldfinger"-like sax figure over an angular synth counterpoint and what is probably the album's most straightforward rhythm on "Les Docteurs". My main gripe is that the music's economy doesn't seem to allow for a full exploitation of the soft/hard dynamic that is so special in progressive rock: the more reflective moments tend to be thin sketches dominated by sound effects, a canon-like section with bass, violin and an oddly sylvan flute sample at the end of "Le Chateau" providing a smidgen of lyricism. Yet in all its undead coldness and unswervingness Nosferatu manages to be an affective album, even if fright and unease are the primary emotions generated.

The CD version (Atonal ACD 3008) includes three extra tracks from a ballet soundtrack, all of them more rhythmically salient. The most interesting is the final track, "Sleep No More", a veritable tumult of weird voices and para-human vocal samples, which a stark, yet stirring synth fanfare cuts through with confidence, perhaps serving as a wake-up call for those who are more narcoleptic than the protagonist of the movie in question, or more likely to remind that art should continue to engage people even after the performance is over.

"Häxan", Benjamin Christensen's extraordinary film about witchcraft through the ages, appeared a year later than "Nosferatu"; it took Art Zoyd eight years after Nosferatu to get around to scoring it. The line-up on Häxan (Atonal ACD 3023) includes the Univers Zero drummer Daniel Denis, and perhaps this helps to give the album a more rhythmic character in comparison to Nosferatu, though he is still hitting mostly sample triggers rather than conventional drums. You can hear this immediately on the half an hour "Glissements Progressifs du Plaisir" which is largely built on overlayed ostinati of metallic synth sounds, over which alternatively stark and semi-pastoral textures are developed; the final eight minutes become a slow, harrowing crescendo with doomsday organ and machinegun-like rhythms punctuated by sinister whispers and crashing percussion stabs, truly a chilling piece of music. The following "Nuits" is another standout, almost mediaeval with its jarring tympani-like percussion accents, brief heraldic synth fanfare and demented towncrier-like vocal samples, but offset by a number of incongruous motifs that keep coming and going, including a thumping bass line and another nonsensical, scatting-on-hallucinogens vocal episode (this kind of techno-medievalist fusion of past and future has often been used in progressive rock, but here the scene is not that of an idealised village pastoralism but of some feudal plague pit). Four more compositions develop the bleak minimalist vision from an oddly lyrical voice/violin/piano moment to moribund choir refrains and musique concrete-like trips to torture chambers. Relief comes only at the end with the brief but resolutely tonal "Marche", whose plain piano figures, synth pads and frightened, panting voice heard on the background create a soothing sense of fragile humanity against the ominous, unrelenting bass ostinato, a flicker of warmth in the absolute zero of space. As a whole, Häxan is a bit more drawn-out than Nosferatu but also more gripping.

Both these albums offer an intriguing listening experience, but it must be pointed out that fans of melodic music (and I quite readily count myself as one), or even those neo-classical/RIO fans accustomed to the more acoustic and rock-influenced works of say, Univers Zero, may find them off-putting. -- Kai Karmanheimo

Links
[See Art Zoyd III | Dallio, Patricia | Denis, Daniel | Mergenthaler, Andrè | Univers Zero | Zaboitzeff, Thierry]
---
Art Zoyd III [France]

Art Zoyd is also referred to as Art Zoyd III, referring to the incarnation that started on the 1976 Symphonie... album as a separate entity from the band that recorded the single "Sangria."

[See Art Zoyd]
---
Artcane [France]

Odyssee (77)

One thing you're sure to notice about this French band from the moment you set the needle in the groove, is the similarity between guitarist Jack Mlynski and Robert Fripp. Mlynski often treads precariously the line between homage and ripoff in his Frippian guitar tangents. Please note the similarity to the guitar strumming in the middle of "25e Anniversaire" to the same strumming at the beginning of "Lark's Tongues In Aspic Part Two." But the rest of the band seem to have personalities of their own, notably synthesist Alain Coupel, whose playing is noticeably un-Crimsonlike. Still overall, I think that there is definitley a Crimsonesque air permeating the whole of the album, though it's overall an enjoyable ride that only the most resentful Crimson fans will not want to embark on. Especially notable is the 16-minute "Artcane I," composed by percussionist Daniel Locci.

[See Archaia]
---
Arti E Mestieri [Italy]
Updated 6/27/00

Tilt (74), Giro di valzer per domani (75), Quinto Stato (79), Acquario (83), Children's Blues (85), Live (90)

A fusion band featuring the an exceptional drummer in Furio Chirico. Chirico is so dazzling that you may end up only listening to him if you buy these. Drummers must own these since I have never heard Bruford, Moerlen, or Pip Pyle as impressive as this guy. He literally riffs all the way through these and are worth the money alone for the drumming although the music complements him very well. The names - Tilt and Giro di valzer per domani. A posthumous live release is also available.

Ripping jazz-rock from Italy, powered by the amazing drumming of Furio Chirico. Two studio albums Tilt and Giro di valzer per domani have both been reissued on CD, as well as a live set, which is OK but not as intense as the studio stuff. They are a six piece on Tilt (Drums, Guitar, Bass, Keys, Soprano Sax, Violin and Vocals) and add a full time lead vocalist on Giro. Very energetic, tight changes, colorful melodies, and excellent playing by all.

This jazz-rock band played in some gigs with Area (big friends) PFM and Gentle Giant. The first album is interesting and is very similar to the Mahavishnu Orchestra. Their best LP is Tilt and the last LPs are jazz-fusiony sounding.

All the Rush-heads who insist that Neil Peart is the best thing since the flush toilet should give a good listen to the drummer of this band. We're talking non-stop action; rolls, fills, and rythyms complex enough to be called "melodies" for drums. Killer stuff. On tour the dude must have taken oxygen between songs because I don't see how he could keep up the speed for as long as he does. This seven piece Italian progressive jazz outfit offers good, fast, busy fusion styled prog rock with occasional vocals but the drummer really sets them apart. Not quite as sharp as say... National Health, but busy nonetheless. I like the Giro di Valzer offering a bit better than their other CD, Tilt, and I'd say its worth picking up just for the drumming.

Much ink has been spilled about the drumming of Furio Chirico and for good reason: the guy is phenomenal. He is all over the place using all available musical space yet is never bombastic or overbearing. The music on Tilt and Giro di valzer per domani is generally pretty similar, though there are some differences. For the most part, I'm reminded of Ponty-era Mahavishnu Orchestra with violin and guitar trading licks against the non-stop riffing of Chirico. The guitar player, Gigi Venegoni, shows some nice McLaughlin influences with fiery guitar runs burning up the tune while the soaring violin adds more fuel to the flame. Add in some saxophone to round out the sound, the style perhaps a bit reminiscent of Elton Dean's playing with Soft Machine or Wayne Shorter from Miles Davis and Weather Report. Tilt has a slightly more symphonic edge, though still very much fusion, because the keyboard work is featured a bit more. The keys lean toward the lush end of the spectrum, hence the symphonic edge. Vocals are found on a few songs on each album; though a full-time singer is found on Giro..., he can be heard only on approximately one-third of the songs. Highly recommended to all fusion fans. -- Mike Taylor

Tilt is an undisputed classic of the fusion-prog subgenre. Highly influenced by the Mahavishnu Orchestra, the band uses guitar, violin and saxophone as lead instruments, and the sounds blend very well. Gigi Venegoni is one of the best Italian guitarists. Beppe Crovella adds a critical symphonic element to the sound with Mellotron, organ and synths, while Furio Chirico is one of the fastest, most accurate drummers ever. Yet he knows when to lay back, the first half of "Positivo/Negativo" and the slower parts of "Articolazioni" are good examples. Highly recommended. Giro di Valzer jettisons the symphonic element, so is slightly disappointing in the face of Tilt, yet is still a good album on its own. Not unlike Isotope, Hatfield and The North, or other Canterbury fusion groups, fans of the aforementioned will enjoy this. Quinto Stato, without Venegoni, Crovella or violinist Giovanni Vigliar, is a good deal more disappointing. Still not bad, but the rather bland straight jazz approach doesn't work nearly as well as the previous styles did. It's hampered further by the presence of Rudy Passuello on vocals on four tracks; he's one of the most grating, gravelly vocalists I have ever heard. -- Mike Ohman

[See Secret Cinema | Trip, The | Venegoni E Co.]
---
Artman, Gilbert [France]
Updated 12/30/02

Discography
No solo albums known
Reviews
Artman is a drummer / keyboardist / composer who played on the first Clearlight LP, Symphony (with Cyrille Verdeaux, Francois Jeanneau, etc.). Artman was also the leader and musical director of the bands Lard Free and Urban Sax. He also recorded with English vibraphonist (and Lard Free member) Robert Wood. Outside of the realm of progressive rock (per se), Artman has recorded extensively with the art damage / punk rock band Catalogue, which also features Jac Berrocal. -- Dave Wayne
Links
[See Clearlight | Lard Free | Urban Sax]
---
Arzachel [UK]

Arzachel (69)

Originally known as Uriel, this was the earliest formation of Steve Hillage and Dave Stewart. Hillage left for university, leaving the members for Egg's first release. Though the recording quality leaves something to be desired, the music is superb and forshadows much of what was to come from these guys in later bands. Some is pure psychedelia, some hints at the Egg to come, while the longer cuts sound like crosses between Floyd, T-Dream, and even Ash Ra Tempel. Quite the variety and quite good, if somewhat on the raw side.

Arzachel was the forerunner to the group Egg, the Canterbury band that released three classic works of organ-dominated progressive rock. It features all the members of Egg, ie Dave Stewart, Clive Brooks, and Hugo Campbell, plus Steve Hillage, making it truly a collection of luminaries of that genre. The music is somewhat in the vein of Egg, augmented with Hillage's guitar and vocals. As with Egg, Stewart and his organ (ahem!) dominate the mix. By and large, the compositions are not as uncompromisingly complex as Egg-works, but the overall tone places this well within the classic UK progressive/hard rock style of the late sixties/early seventies (this was recorded in 1969), alongside bands such as Atomic Rooster and the like.

[See Egg | Gong | Hillage, Steve | Stewart, Dave]
---
Artsruni [Armenia]
Updated 8/30/02

Discography
Artsruni - The Live Cuts 2000/2001 (01, Live)
Cruzaid (02)
Others?

Reviews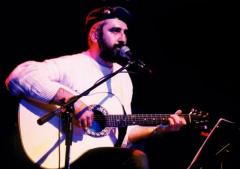 Vahan Artsruni, leader of the band Artsruni


Vahan Artsruni is the leader of the band that bears his name, a group of accomplished musicians from Armenia. I've only heard The Live Cuts 2000/2001. On this album, their sound is smooth almost easy-listening jazz fusion but with a far more middle-eastern ethnic flavor. There's also lots of flute, which will inevitably remind one of Jethro Tull, though with lots of acoustic guitar in the mix, a better comparison might be early Camel.

This album is all live recordings. The first several cuts are all instrumental and are of pretty good quality recording-wise. Flute, electric and acoustic guitars with some violin are the main instruments. There are also several fast but somewhat aimless bass solos. There is a brief section of Armenian vocal on Track 5, "Im Ser", and in the beginning and end of Track 6, "Yes Em". These are well sung and also nicely recorded.

At Track 8, "Call of the Wind", the sound changes dramatically as they switch to a different concert. The recording quality is far poorer. Full of orchestral swells and operatic vocals, "CotW" reminds me of nothing so much as the Soviet nationalistic "VIA" bands like Pesniary (especially Gusliar) or Epos, somehow managing to be rousing and melancholy simultaneously. Track 9, "Ethnophonica Suite Part III" featuring the Armenian National Symphonic Orchestra, carries this to even further extremes, sounding like a marching band (due to the snare drum choruses) playing the theme to some middle eastern epic film. That doesn't make it a bad thing ... it's actually very enjoyable to listen to, though it is a bit on the bombastic side. Wonder what Parts I, II and IV sound like?

Finally, the album ends on a more mellow note, "Salahatak" is a short schmaltzy ballad sung in Armenian accompanied by acoustic guitar and violin. The recording quality is once again excellent, and this was a good way to end things up after all the sturm und drang of the previous two cuts.

Overall, a good album, though I would like to hear what these folks would do in a recording studio. That shouldn't prevent you from trying this one out, though. Recommended. -- Fred Trafton
When I was listening to Armenia's Artsruni I wasn't surprised to hear a distinctly original and in many ways unique music. I am well familiar with the USSR / CIS Progressive Rock movement, so, as well as some of you, I know that the originality and uniqueness are on the whole typical for it. On the whole, Cruzaid is an album of a unified stylistic concept. The last track on the album, "Call of the Wind" (8), is the only real song here (lyrics are in Armenian). However, the instrumental arrangements that are featured on it were created in the same vein as those on all of the other tracks. The vocal part that is heard in the beginning of "The Lost Symbol" (3) is very short to regard this composition as a song. According to the press kit of this album, "it is based on the Armenian melodies with the elements of Jazz-Rock and Classical Music". And here is my description of the music of Artsruni on Cruzaid (i.e. "Crusade"). Overall, it represents a unique blend of Classic Symphonic Art-Rock of the European school and Prog-Metal. Whereas the distinct Armenian tunes (and they're of an Eastern character), are present only on two out of the eight compositions that are present on the album. And of course, there aren't any Jazz-related elements on the album. The alternation of heavy and soft structures, diverse interplay between solos of electric guitar, bass guitar, and flute, and passages of acoustic guitar are typical for the album as a whole. The heavy guitar riffs and the powerful work of drums and hand percussion instruments accompany most of the arrangements on the album. All of the band members are real virtuosos. By the way, the masterful and tasteful solos of bass guitar play a very significant role in all of the arrangements on the album. What's interesting is that with the exception of "Im Ser", which begins with the solos of bass, all of the other tracks on the album begin with classical passages of acoustic guitar. Overall, Cruzaid is incredibly original and refreshing album. This is especially true with regard to the current status (state, to be precise) of both of the Symphonic Art-Rock and Prog-Metal genres, which became niches mostly for the secondary ProGductions. So the appearance of such innovative bands as Armenia's Artsruni is a very important event for today's progressive scene. -- Vitaly Menshikov
Links
Click here for Vahan Artsruni's web site.
Click here for an interview with Vahan Arstruni in Progressive Newsletter.
Click here to check out some MP3 files.
Click here to order either of these albums from Musea Records.

---
Asfalto [Spain]

Asfalto (78), Al Otro Lado (78), Ahora!! (7?), Lo Mejor de Asfalto (80; comp.), Cronofobia (??), Corredor De Fondo (??), Others

Harder-edged symphonic progressive.

I have heard Asfalto, Al Otro lado, Cronofobia and Corredor De Fondo. Al Otro Lado is an incredible album and the only one I would consider progressive. It is truly a gem of heavy guitar-oriented progressive rock with excellent keys and vocals in Spanish. Cronofobia and Corredor De Fondo are generic mainstream rock and of no interest for prog fans. Their self-titled debut, is not nearly as progressive as Al Otro Lado but has an excellent 11 minute track. The rest of the album is unimpressive. Al Otro Lado is out on CD, grab it. -- Juan Joy
---
Asgard [France]

L'Hirondelle (76), Tradition et Renouveau (78)

Folk-prog in the vein of Malicorne with synths and Mellotron.
---
Asgard [Italy]
Updated 3/6/00

Discography
Götterdämerung (91)
Esoteric Poem (92)
Arkana (92)
Imago Mundi (93)
Drachenblut (00)

Reviews
Italian band with english vocals. Their sound is full of power and grandeur, very symphonic, with affected vocals, shifting moods and almost schizophrenic dynamic changes. Overall, their material is full of feeling and emotion, ofttimes ethereal, yet very directed and always dark. Start with Arkana and work backwards. The vocalist is nothing short of exceptional, and the rest of the band supports him well, rather than burying him. The extended instrumental passages show a band capable of producing raw power, melodic cohesion, and subtle restraint when needed. Comparisons ? Sometimes I hear echoes of some great 70's Italian bands like PFM, Raccomandata RR, Island, and others, yet the vocalist reminds a little of Aragon, Galadriel or Mugen, sort of gothic, but to be fair, these guys are pretty unique.
Asgard are an Italian progressive group who are proponents of the neo-progressive sound. Götterdämerung is very Marillion-influenced, ranging from the symphonic guitar/keyboard music to the dramatic vocal stylings. The music is pretty well constructed, with all the hallmarks of the "prog" sound, churning chords, variations in moods, broadly conceptual lyrics (in English), etc. and would make a worthwhile addition to the collections of those who are interested in the new progressive scene.
Arkana is the band's third and includes vocals (in English), guitars, keyboards, bass, drums and flute. The style is a melodic rock that obviously evokes recent British bands. The tracks are based on strong vocal presence and simple but varied and very dramatic arrangements. Their progressive development features various intensity levels; from rich ballads to a more rock sound that occasionally gets a bit raw. Guitars and solid rhythms set the tone while the keyboards insure the symphonic touch. As suggested by the presentation, themes have a dark mythical flavour that evokes the middle-ages. -- Paul Charbonneau
Links
[See Garden Wall]

Click here for Asgard's web site
---
Asgard [UK]
Updated 6/21/00

In The Realm Of Asgard (72)
---
Ash Ra Tempel [Germany]
Updated 6/21/00

Ash Ra Tempel (71), Schwingungen (72), Seven Up (73, w/ Leary), Join Inn (73), Starring Rosi (73), Inventions for Electric Guitar (75)

I classify this group with early Tangerine Dream, Conrad Schnitzler, and other people whose records, at least to me sounded more like experiments in sound rather than music. I do not care much for that kind of stuff, but I'm sure that, given lots of spare time, I could learn to appreciate their music.

German trippers from the 70's, creating space rock with extended psychedelic jams, later evolving into a more melodic sound, they have a long string of albums, one of which is purported to feature Dr.Timothy Leary (of LSD fame). The group's mainstay and leader is guitarist Manuel Gottsching, the band also featured (at various times) Harald Grosskopf, Klaus Schulze and others. I'm only familiar with the first two and the last one (which is basically a Gottsching solo album), those three are excellent. This group later evolved into Ashra, and became more electronic oriented. See also: Cosmic Jokers, Galactic Supermarket.

Ash Ra Tempel is probably the best known band of the German space scene. Their albums are all classics; those with Klaus Schulze (Ash Ra Tempel and Join Inn) are the best. Here's something I wrote about their first release: It seems many Germans are big on the space/electronic style, with bands like Tangerine Dream, Kraftwerk, Grobschnitt, Brainticket, Gila, Popul Vuh, Amon Düül, and Ash Ra Tempel. Ash Ra Tempel's first release is a classic of the space/cosmic genre. Featuring the first collaboration between space wizards Gottsching and Schulze, Ash Ra Tempel is an acid-drenched space journey from start to finish. Press the play button, close your physical eyes, open your mind's eye, and let your imagination soar. The trip begins with "Amboss" ("anvil") and you are quickly drawn into your head. Guitar, EXCELLENT space drums, and electronics blend and separate, oscillate to and fro, taking you into the "Temple of the Sun." The journey is long but seems quick. Time stands still. You'll know when you're there, as Gottsching's guitar absolutely freaks out over Schulze's frantic drumming. The golden light of the Temple pierces your brain, welcoming you, inviting you to explore its inner vastness. Curious and aware, you accept. The pounding of the anvil draws you in, deep into its reaches. You are as light as the anvil is heavy. You feel his presence and you begin to seek him out. He's at the center of the Temple; he IS the Temple. Behind the door - is it Ra? Eager in anticipation, your heart (or is it the anvil?) pounding, your mind racing, you open the door, only to find........darkness. The anvil is quiet. "Amboss" ends in a space climax with no gentle set-down. It just ends - there you are - suspended; wanting more - keep your eyes closed. "Traummaschine" ("dream machine") delivers the next dose of cosmic force with a VERY slow injection. It's two minutes into the song before you realize the music has even resumed. At seven minutes, you realize you've been swept along the currents of the cosmos, as in a dream, but still nothing dramatic has happened - a safe voyage thus far. At this point though, the music really begins to pulse, building in swirling rhythmic intensity until you suddenly realize you are no longer gliding gently along but are instead dreaming wildly, nightmares and fantasies flashing on your eyelid movie screens. After one climax, you are briefly set down for a short rest before the next, even more intense orgy of drums and space guitar. Only then are you gently returned to your warm abode to revel in your recent journey. You may open your eyes but you may never see things quite the same. The dawn breaks. A must for space travellers. I'll settle down a little for their fourth album, Join Inn. Klaus Schulze had left after their self-titled first but rejoined the band for Join Inn and his presence is evident throughout. Join Inn is structurally similar to their first album with two songs. The first ("Freak 'n' Roll") is the energetic "rockin" piece and is comparable to "Amboss" while the second song is much spacier with more emphasis on texture. This one is like "Traummaschine." If you like one of these albums, you'll like the other. Both are essential albums from the German space scene. -- Mike Taylor

Early German space rock featuring Klaus Schulze and Manuel Gottsching. Long psychedelic jams, which are fun, but owning one or two of them is probably enough. Recommended: Inventions....

Ash Ra Tempel was the legendary German electronic group that spawned Klaus Schulze, though, at that time, Manuel Gottsching was the prime mover. Their music is very spacy and psychedelic, in the manner popularized by early Hawkwind and Amon Düül II. The standout, though, is Inventions For Electric Guitar, which features Gottsching's electric guitar only, played through all kinds of echoes, reverbs, phase-shifters and the like, and makes for a very compelling listening experience. At times the music is similar to the hypnotic style of releases such as Transfer Station Blue, but, for the virtuosity of the music, remains in a class of its own. The other releases would be of interest to collectors of electronic music from the early seventies, when that genre was sprouting. Seven-Up features Timothy Leary, with his "altered-state" interludes, while Starring Rosi features, to a degree, the vocal talents of Ms. Rosi.

Masters of spacerock, starring guitarist Manuel Goettsching. The emphasis, not surprisingly, is on guitar rather than keyboards. Goettsching's guitar is often filtered and distorted beyond recognition, he may well be one of the first innovators in guitar synthesizer technology. The first, self-titled album is the best Ash Ra Tempel album I've heard so far, celestial guitar jams with echoey percussion that sounds like the result of what might have been if Tangerine Dream had continued to develop the sound begun with Electronic Meditation. Not surprisingly, drummer Klaus Schulze used to be a member of Tangerine Dream. We all know what became of him. Seven Up is a mixed bag. Half of it is psych-blues weirdness interspersed with acidic, spacy freakouts, while the other, infinitely better half is more of the echo-guitar sounds we all know and love, only this time with extra layers of sound created by flute and keyboards, and featuring a guest spot by acid-guru Timothy Leary reading some unintelligible prose underneath the sheets of sound. The only other Ash Ra Tempel album I've heard in its entirety is Starring Rosi. As its title indicates, Goettsching's then-girlfriend Rosi Mueller plays a prominent role here, essentially the same as Tim Leary's role in Seven Up, though her voice is mixed much louder. The album is more song-orientated than any previous Ash Ra Tempel album, and suffers because of this, not to mention the fact that most of the music sounds like the Grateful Dead! There are some moments of dreamy electronics that make it somewhat worthwhile, though. I also heard a bit of Inventions for Electric Guitar on "Music from the Hearts of Space," or some equivalent radio show. More "ambient" than most Ash Ra Tempel albums, apparently this one was just Goettsching alone. Pleasant listening. -- Mike Ohman

[See Ashra | Gottsching, Manuel | Richard Wahnfried | Schulze, Klaus]

Click here for Ash Ra Tempel/Ashra web site
---
Ashqelon Quilt, The [Israel]
Updated 4/18/02

Discography
The Event (01)

Reviews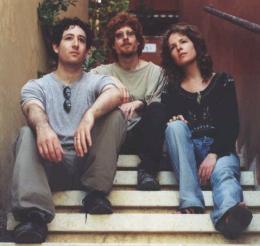 The Ashquelon Quilt


Current Israeli band The Ashqelon Quilt had recently released its debut album The Event. The band led by brothers Shachar (vocals/keyboards/programming) and Ori (vocals/guitar/percussion) Hendel, produced the album by themselves and thus managed to create an intimate and very 70's sounding album. Various influences can be heard throughout the album, notably Gentle Giant, but also Genesis, ELP, Pink Floyd, Peter Hammill, Peter Gabriel and the more melodic side of the Canterbury Scene, the band takes these influences and adds some English, Celtic and Middle Eastern folk and manages to create its own unique sound and personality. This is reflected in the excellent and mature song writing, Shachar's nostalgic voice and keyboards playing and Ori's killer acid guitar (resembling Gary Green of Gentle Giant and Phil Miller).

In several tracks they are assisted by female vocalist and recorder player Sharon Rinat, whose voice reminds me of Sally Oldfield's. Violin and cello are also used to a good measure adding symphonic depth to the music.

The album itself is great and highly recommended its highlights includes "One by One", a Gentle Giantish track with great guitar work, the title track which starts with instrumental middle eastern tune (reminding of Peter Gabriel's Passion album), turns into an Irish folk and evolves into the main theme and so on. The best track however is "The Well", a mini epic in several sections and great guitar and keyboards work.

The band tends to mix several styles, often in the same track, which makes really interesting and worthwhile album. I'll conclude by saying this is a great album by a great band with lots of potential, I can't wait to hear their next release. -- Gil Keltch
Links
Click here for The Ashqelon Quilt web site (it doesn't work in Netscape, try Internet Explorere)
---
Ashra [Germany]
Updated 2/2/01

New Age of Earth (76), Blackouts (77), Correlations (79), Belle Alliance (80), E2-E4 (84, released as a Manuel Göttsching solo album, not Ashra), Walking the Desert (89), Tropical Heat (91), Le Berceau de Cristal (93), Sauce Hollandaise (98), @shra (98), Live in Japan '97 (98, Live)

Manuel Göttsching's second incarnation in a much more electronic vein. Try New Age Of Earth or Blackouts. Later albums get more commercial yet recently, they have supposedly gotten better.

This is the group that Ash Ra Tempel evolved into, relying increasingly more on electronics and less on guitars. There were four excellent albums in the late 70's/early 80's: New Age of Earth, Blackouts, Correlations and Belle Alliance, then they broke up for a stretch and got back together in 89 and recorded a couple more (Walking the Desert, Tropical Heat) which I'm not familiar with. Start with Correlations or Belle Alliance.

Continues in the Ash Ra Tempel tradition, more melodic and hypnotic. Recommended: New Age of Earth.

Manuel Göttsching's artistic vehicle. The music is well entrenched in the Berlin style, very reminiscent of Klaus Schulze, but more oriented towards the guitar, mostly processed through a large variety of effects. Tropical Heat is well in line with the sequential, guitar and synth instrumentals that are his trademark. Combined with the percussive assistance of Harald Großkopf, and his own unique multi-layered guitar riffs, this release is sure to appeal to those who enjoy the European electronic sound.

Ashra was Manuel Göttsching's continuation of Ash Ra Tempel, moving from the outerspace psychedic realms of the temple to the electronic domain of Berlin. Essentially a solo vehicle, Blackouts consists of Göttsching's guitar solos over sequenced patterns of synthesizer, ala Tangerine Dream. Some of Göttsching's solos are variations on short patterns similar to the sequencer motifs. Others are fully developed solos, played fluidly and with a steady hand which is in contrast to the wild excursions of the acid-drenched Ash Ra Tempel. Often the guitar is run through a delay to double the sound or make it spacier. The 17 minute "Lotus" comes closest to the original Ash Ra Tempel, at least in concept if not execution. Here Manuel uses his abilities to captain your brain through celestial atmospheres of cosmic proportions. Overall, Blackouts is very relaxing and a great way to unwind after a difficult day. Correlations adds Harald Großkopf on drums and percussion, and Lutz Ulbrich on piano, Mellotron, more guitar, and string synth, in addition to Göttschings guitar and sequencers. As you'd expect, the sound has more depth relative to the previous offering; however, I'd say that overall the sound is similar to Blackouts despite the added dimension and more rhythmic variety. If you like late '70s Tangerine Dream, Klaus Schulze, etc., you will want to check out Ashra. -- Mike Taylor

Apparently when Manuel Göttsching signed up with Virgin Records, he was no longer allowed to use the Ash Ra Tempel name. So he concatenated it to Ashra, and continued making albums. New Age of Earth is very synth-orientated, but uses enough guitar so that you'll know who this is. Of the post-Ohr/Cosmic Couriers releases, this is probably the best, though I haven't heard the next one Blackouts. It's supposed to be good as well. Correlation finds Ashra a band again, Göttsching is joined by Harald Großkopf (ex-Wallenstein) and Lutz Ulbrich (ex-Agitation Free). They start getting more commercial, even resorting to disco (blech!) on "Club Cannibal," but there's enough good stuff to keep you interested. The beautiful "Oasis" and the hypnotic "Pas De Trois" are two of the better tracks. Belle Alliance is half short songs, half long pieces. The lengthy "Code Blue" sounds as though it could have been recorded at the same time as the first Ash Ra Tempel album, while the lovely "Mistral" resembles something from New Age Of Earth. -- Mike Ohman

[See Agitation Free | Ash Ra Tempel | Kistenmacher and Grosskopf | Richard Wahnfried | Wallenstein]

Click here for Ash Ra Tempel/Ashra web site
---
Ashule [Japan]

Japanese group. Vocals (I think).
---
Asia [UK]
Updated 2/2/01

Asia (82), Alpha (83), Astra (85), Then and Now (90), Live in Moscow (90), Aqua (92), Aria (94), Arena (96), Also many Live albums and Compilations

Here's a punching bag if there ever was one. Don't get me wrong, I really enjoy a lot of Asia's output, but they are probably one of the most controversial bands discussed in progressive forums. At first blush, this looks like a great line-up. John Wetton, ex-King Crimson and UK, on bass and vocals, Steve Howe, ex-Yes, on guitars, Geoff Downes, ex-Yes keyboardist, and the incredible Carl Palmer of ELP on drums. Heck, the album even had a beautiful Roger Dean cover. But consider that Wetton's work had become increasingly less progressive with UK (listen to the "new" tracks on UK's swan song LP, the live Night After Night) and his solo album from 1980, Caught in the Crossfire. Consider Downes' work in the Buggles ("Video Killed the Radio Star'). Now you worry. The first album is generally considered the best of the bunch. There are lots of pop singles here, 2 or 3 of which were all over US radio in the early 80s. There are a few slightly more progressive tunes as well, usually tempered with AOR-readiness and power chords. Typical of these were "Time Again" and "Cutting It Fine." Disc jockeys who had long appreciated the relatively unpopular output of the various band members were happy to see these guys make it big, and gave them a big push. The band was huge. They quickly put together a second album in a very similar mold. The personality clash between Howe and Wetton took its toll, and Wetton left. The story goes that Wetton wanted to continue the pop-song approach, while Howe was ready to move on to something different. Greg Lake replaced Wetton briefly for a tour of Asia (the continent), but bowed out immediately thereafter. Wetton returned, Howe left. Mandy Meyer (ex-Krokus!) signed on for Astra. This album, while still containing a few power-chord laden AOR-prog rockers like "After the War," was littered with second-rate pop tunes like "Wishing." Meyer was no replacement for Howe, and Wetton and Downes were getting more and more concerned with chart hits. There was a long hiatus, and then a greatest hits album was released with four new songs (with several different guest guitar players), none particularly in the progressive vein. The album generated one minor US hit, "Days Like These," a feel-good pop tune. Another song was co-written by David Cassidy, ex-of the Partridge Family. (O, how the mighty have fallen). The fact that many consider that track to be the best of the 4 new tracks might tell you something. The band travelled to Moscow (where evidently they were still popular) with new guitarist Pat Thrall, and recorded a live album with one new track. Wetton performs some songs from his King Crimson/UK days on the CD and accompanying video, making the album historically interesting. Of course, the hits are there as well. Wetton left the band after the album's release. Downes was determined to continue, and brought in John Payne as Wetton's replacement and Al Pitrelli to play guitars. Downes re-enlisted Steve Howe as a special guest on the next album, Aqua, and its subsequent tour. Aqua was even less progressive than their previous efforts. The general consensus of the net prog rock community was that the brief Howe-penned instrumentals and the single ("Who Will Stop the Rain?") were the best of the bunch, although not particularly progressive. Furthermore, Payne's voice (and appearance!) is in a class with the singers from many "poser" metal bands, which is not a good thing. Even Greg Lake's writing contributions couldn't save this one from the wrath of the netters. I would recommend that fans of progressive music buy the CDs in chronological order until you get to one that you really dislike. Chances are you won't like any of the later ones either. I might add that many younger prog rock fans "cut their teeth" on this band's first album and Yes' 90125, and explored the past of each member based on the popularity of these two albums. Kind of endears Asia to many proggers.

Arena is the most progressive thing they have ever done. I was not impressed with the first two albums with new singer John Payne, but Arena I highly recommend. It opens with an instrumental latin groove called "Into the Arena" then the title track. John Payne sings with much more power and soul than before, and Geoff Downes keyboards are more prominent, as on the eight minute "Day Before the War." The songwriting is strong all the way through, this is without a doubt one of Asia's best efforts. -- Eric Hillstrom

[See Atoll | Emerson, Lake and Palmer | Family | King Crimson | Wetton, John | Yes]

Click here for Asia's web site
---
Asia Minor [France]

Crossing the Line (79), Between Flesh and Divine (81)

Truly fantastic Turkish/French progressive band that put two great album out Crossing The Line and Between Flesh And Divine. The latter has just been reissued by Musea on CD!!!

A French-Turkish band that recorded two albums in the late 70's then split. Their sound could be related to a mesh between Snow Goose period Camel, King Crimson type guitar pyrotechnics, and the very french sound of bands like Pulsar and Ange, with some slight jazz influences. Vocals are sung in english, and sung well. The two albums are Crossing The Line and Between Flesh and Divine, the latter one is absolutely essential. In the late 80's they supposedly reformed and started work on a new album, but nothing ever materialized of it.

Asia Minor released two albums, but only Between Flesh And Divine, the latter, has been reissued on CD. The music is very much in the vein of Camel, all the way from the flute leads to the melodic guitar and keyboard work, down to the vocal style. The band is French, but the lyrics are in English. At times, though, the musicians let loose and unleash aggressive barrages, very much in the spirit of their countrymen, Edhels, and the like. All in all, this is well executed progressive rock that runs the gamut of moods, from the quiet to the symphonic, and can be likened to a blend of Camel and Edhels/Minimum Vital, with an added melodic bent.

Between Flesh and Divine is a classic of French symphonic. At least they're usually considered French, though there are also Turkish members in the band. Plenty of flute can be found swirling in and out of the keyboard, Mellotron, and guitar. There's a somewhat dark, haunting feel to the music, similar to other French bands such as Pulsar. Sounding pretty unique to my ears, I guess I can imagine a hybrid between Camel and the above mentioned Pulsar. Strongly recommended.

I like Between Flesh and Divine but it still hasn't really grabbed me. The instrumentation is great...a good active bassist and drummer, a fine guitarist and competent vocalist but the music hasn't made me want to listen to it that often. The synths are a bit tinny but nothing I can't deal with. I can't think of any band off the top of my head to compare these guys to. They definitely fall within the symphonic category and they are doing something original. At times the vocalist reminds me of the male singer from Dead Can Dance - that dreary, depressed, drugged out style. Other than that words fail me. But I still recommend it.

[See Delaunay, Eric]

Click here for Musea records in The Artist's Shop. Both CD's are available.
---
Aside Beside [France]
Updated 2/12/03

Discography
Tadj Mahall Gates (02)
Reviews
"Aside Beside" is a play on words. Vinyl albums had an "A side" and a "B side", get it? If you wonder if this is intentional "Beside" is printed upside down (the B side is "the flip side"), and the CD has a stylized vinyl album printed on it. It's also the BE-side, like, "Just BE, man. Groovy." Interesting idea, but of course a witty play on words (or a picture of a naked chick on the CD cover) does not a prog band make. So what does Tadj Mahall Gates sound like?

If I had to compare Aside Beside to only one other band, I suppose it would be Trespass-era Genesis. But don't think this is just another Genesis clone band ... there are also outbursts of Egg-like discord (the UK Egg, not the Swedish one), guitar solos spanning the range between Pat Metheny and Allan Holdsworth and some standard (but still nicely done) Banksian organ and synth playing. (OK, so maybe they are another Genesis clone band. But if so, they're a pretty good one.) There's also classical influences like oboe solos, martial brass choirs and even a brief operatic aria by a baritone on track 7, "Tu qui omnia scis".

This band features both a male and female vocalist singing in un-accented English to good effect. The guy has a voice somewhere between John Wetton and Peter Gabriel, and the female sings both standard vocals and Gilli Smyth space whispers. Both vocalists sing both foreground and background vocals.

All in all, a good and recommendable album, though I just hate track 3 "And I hate Her", a spacey psychedelic piece with the guitars flanged so heavily that they sound out of tune ... it really hurts my ears! Or maybe it was flanged in an attempt to cover up a recording of a guitar that started out mis-tuned? I hope not! Still, this is just one rather short track out of a total of 12, and the rest of the album is quite good. Recommended. -- Fred Trafton

Links
These guys don't seem to have a web site, but click here to order this title from Musea Records.
---
Aslan [USA]
Updated 4/18/01

Discography
Demos (9?, recorded '86, split CD with Psychotic Waltz)
Reviews
This band was in fact pre-Psychotic Waltz. Under this moniquer band recorded their first demo tape in the mid to late eighties. -- Nenad Kobal
Links
[See Darkstar | Psychotic Waltz]

Click here for a "posthumous" Official Psychotic Waltz web site (also Aslan info)
---
Association PC [Netherlands/Czechoslovakia/Germany]
Updated 12/25/02

Discography
Earwax (70)
Sun Rotation (71)
Erna Morena (72, Live)
Rock Around the Cock (73)
Mama Kuku (74)

Reviews
Top-drawer European jazz-rock-noise fusion band led by the phenomenal Dutch drummer Pierre Courbois. The band also featured Czech guitarist Toto Blanke, German bassist Siggi Busch, and Courbois' countryman Jasper Van't Hof on keyboards (replaced by Joachim Kuhn on Rock... and Mama Kuku), with guests Karl-Heinz Wiberny (on Erna Morena and Rock...) and Jeremy Steig (on Mama Kuku) playing various reeds and flutes. Basically, their sound is similar to early Mahavishnu or perhaps post-Wyatt Soft Machine (circa 5 or 6). Blanke's guitar playing is very McLaughlin-influenced, and Courbois' playing has some Cobham elements, but neither keyboardist is a Hammer clone, and bassist Busch plays a lot of acoustic bass, as well as electric bass. Of the 3 albums I own, Erna Morena (a live concert recording and their sole US release) is the closest to Mahavishnu/Softs-style jazz-rock fusion: i.e., lots of furious uptempo grooves in various odd time signatures with burning guitar, keyboard and saxophone solos over top. Somehow none of it sounds hackneyed or trite. Their earlier LPs (Earwax, Sun Rotation), and the later, ironically-titled Rock Around the Cock, were never issued in the US and are quite harder to find as a result. All three are heavier on the more experimental and avant-garde side of the spectrum than Erna Morena. Their final recording, Mama Kuku, is another live set featuring American flautist Jeremy Steig, has its moments, but lacks the focus of the earlier recordings. Toto Blanke recorded some fine solo records (2 with Van't Hof, saxophonist Charlie Mariano, and others) for Vertigo and other forward-looking European labels in the mid- '70s. The ones on Vertigo (Spider's Dance and Electric Circus) are worth seeking out, particularly if you like weird fusion. Van't Hof and Kuhn have recorded a whole slew of records, some great and some not-so-great. Courbois and Busch are also still active on the European jazz scene. At this writing (October 2000) rumor has it that all of the LPs listed here (plus unreleased material) are going to be reissued on CD. If you like noisy, intense fusion with a strong dose of avant-garde improvisation, you will love Association PC. -- Dave Wayne
This German fusion band was founded by drummer Piere Courbois (P.C.) and keyboarder Jasper Van't Hof from the Netherlands. The other members of the band were Germans (Toto Blanke on guitars and Sigi Bush on bass), and they lived and recorded in Germany. Their music was very difficult and experimental, a mixture of free jazz, rock and contemporary styles. They developed an extreme tension and density that is still very fascinating. In their high days they often (also in the liner notes) were compared to Soft Machine, though they didn't sound at all like that British band. Nevertheless, the dynamics and power of both groups (in the beginning of the 7ties) were quite similar. Sun Rotation and the live recording Erna Morena are probably their best releases. Van't Hof left after these two, to form Pork Pie, and was replaced by Joachim Kuehn. Mama Kuku features US flute player Jeremy Steig. -- Achim Breiling
Links
[See Apocalypse (Denmark) | Pork Pie]
---
Associaux Associes [France]

Ramasse - Miettes Nucleaire (??), Nouveaux Modes Industriels (??)

Industrial/weird.
---
Asterix [Germany]
Updated 6/21/00

Asterix (70)
---
Astral Dance [Sweden]
Updated 6/26/00

Mindgate (87), Beyond (88, with Johan Belin), Dreamscape (92), David 256 (93, with Dick Hansson), The Divine Child (97, as Magoria with singer Magoria),

If this was 1975, I would be totally enamored of Astral Dance. Composer Pelle Handén says he was influenced by Vangelis, Tangerine Dream and Mike Oldfield. In a way, it's a shame I can't hear the music with the fresh ears I had when I first heard those composers. Now all I hear is "New Age Synth music, like a million others". Still, it's nice, mellow, restful music, performed well and recorded well. I really do like this kind of music. Note I didn't say "Progressive". That's not the first word I would use to describe Astral Dance. Dreamy, Ambient, Trancy, and relaxing in that New-Agey spiritual sort of way would be more like it. In his latest album, Handén also includes Norse and Celtic influences, so I guess you could also say this is "World Music" or "Ethnic Music", much like the CD's they have for sale at the checkout lines at Whole Foods. So, enjoy it if you like that kind of music, but if you're looking for hard-edged Prog, look elsewhere. -- Fred Trafton

Click here for Astral Dance/Magoria web site.
Click here to download music samples from MP3.com.
---
Astral Navigations [UK]

Astral Navigations (71), Gagalactica (89) (recorded early 70's)

Astral Navigations is really a recording of two different bands, Lightyears Away and Thundermother. Lightyears Away is folk/psych (more toward the folk end) and features Bill Nelson who was later to join with Be-Bop Deluxe. On the one song I heard, it was mostly pleasant singing (male, some female) over piano with some short, very fuzzed guitar breaks. The song had some nice diversity in style. For example, at one time the piano is replaced with acoustic guitar and flute. Not bad and worth a listen if you're into the folk end of psych/prog. Thundermother are said to be more straight-ahead rock with heavy guitars.

[See Be-Bop Deluxe | Nelson, Bill]
---
Astralsia [UK]

Astralasia (90?)

Part of current UK psych scene. Rumored to be Magic Mushroom Band in disguise.

[See Magic Mushroom Band]
---
Astre [USA]

Foresight (80)

ELP/Genesis vein, loaded with keyboards.
---
Asturias [Japan]

A Circle in the Forest (88), Brilliant Streams (90)

This is an instrumental Japanese group. They have two CD's out 1988's Circle In The Forest and 1990's Brilliant Streams, which are both excellent musically! If you like instrumental progressive rock in the vein of Camel, you will probably like this group. It is hard to draw comparisons as they don't necessarilly sound like anyone else.

This is the Japanese band led by bassist Yoh Ohyama, with a sound that falls somewhere between contemporary jazz-rock fusion and Ommadawn period Mike Oldfield, with some very tight and complex polyrhythmics, soaring guitars, multi-layered keyboards and some excellent acoustic guitar work as well. Their music is instrumental, with vocals (some tracks) added only for effect (No Lyrics). The outcome is a stunning blend of acoustic and electric styles. Circle in the Forest is the band's first album from 1988, an outstanding masterpiece in itself. Brilliant Streams is their second, and shows even more mastery and maturity in the band's sound, and the influences are less evident. Each album has one long 20+ minute opus, and three or four shorter tracks as well. Both are must-haves!

Opening notes of Brilliant Streams remind me of the Strawbs circa Hero and Heroine. Continues with piano and breathy synth still with Strawbs feel. Some classical guitar. They are a current band and the sound has an up-to-date quality to it.

Asturias, is a group that captures the style of Mike Oldfield very well in Circle In The Forest, with a slightly mellower edge, but with many of Oldfield's trademarks including abrupt changes in mood and melody, and the use of the fuzz guitar. Overall, the music is very melodic and keyboard-oriented, at times reminiscent of Yanni's earlier work, especially Optimystique, with delicate piano-synth lines. The final, title track is upward of 22 minutes in length and is, to all intents and purposes, a tribute to Tubular Bells.

I've heard a lot of people raving about this band, and I honestly don't see what all the fuss is about. Leader Yoh Ohyama's chief credit is for "Computer programming," and I think that in itself says a lot about Circle in the Forest. Very mechanistic sounding, with pre-programmed rhythms, bland digital synths, and heavily filtered (both electric and acoustic) guitars. Everything is polished to a digital sheen and ends up sounding remarkably false. Some of the songs are well written, but they certainly deserve better than the Yanni-esque new-age treatments they are given here. The first five minutes or so of the 22-minute title song are pretty good, but then the drum-machines and computer-driven sequences start and they lose it...and can't get it back. Not worth the high import price you'll undoubtedly have to pay for this. (There's a second album called Brilliant Streams which I've heard is similar, so I don't have high hopes for it, either.)

Asturias is a current Japanese band who have released two albums. Like many other current Japanese bands, they create a very modern sound centered around digital piano and other synths. The four songs on Brilliant Streams, the only album of theirs I've heard, have a very full, romantic sound. In addition to the keyboards, you'll hear very tasteful bass, electric and acoustic guitar, and some drums. When there are vocals, they are typically without lyrics. One song and some passages border close, and sometimes wanders in, to the new age realm a la Yanni, which may turn off some die-hard Prog fans. It doesn't turn me off, exactly, but I don't find it particularly engaging, either. The strongest influence, however, was Mike Oldfield. Asturias build layers of sound comparable to the British multi-instrumentalist. Sometimes this influence is very obvious but it is usually more subtle. The electric guitar tone used, as well as the style played, is also comparable to Oldfield. Perhaps a good summary of the album would be "Mike Oldfield goes new age." Overall, Brilliant Streams is an enjoyable album but I certainly wouldn't go out of my way to get it. -- Mike Taylor
---
AT Ensemble [Hungary]
Updated 9/10/01

Discography
Alia Terra (94)
Quant Je Suis Mis au Retour (95)

Reviews
A five piece band, one member appears on Kolinda's latest Elfelejtett Istenek who play primarily instrumental soft-melancholic Hungarian folk/prog. Highlights feature 10-string classical guitars, recorders, and other exotic instruments. Both albums are very good atmospheric albums with many delicate touches not unlike the gentleness of the Italian band Celeste. If you liked the delicateness of Celeste and want to hear a band just as delicate (without the Mellotrons and vocals), then AT Ensemble may be to your liking. I've heard this group referred to as New Age but I totally disagree as these guys play a plethoria of instruments and their music can get intense at times and there's nothing at all really Vangelis or Yanni-like to AT Ensemble. If anything, they're more traditional sounding. In-fact, on Quant Je Suis Mis au Retour, it says "Jazz for the Middle Ages". That description somewhat fits but these guys are very symphonic. Chamber-like instrumental sound that reminds me of the more gentle moments of After Crying's instrumental sections on their first four albums. Don't expect anything that will blow you away. Rather AT Ensemble plays a very relaxing style. -- Betta
Links
[See Kolinda]
---
Ataraxia [Japan]

Adolescence (??)
---
Atavism Of Twilight [USA]
Updated 6/27/00

Atavism of Twilight (92, reissued on CD in 98)

One of the best bands to emerge in 1992, though unfortunately their sole release is currently available only in cassette format. The music owes equal debt to the symphonic and fusion realms. In fact, AoT reminds me of a cross between two excellent bands, Änglagård (symphonic) and Djam Karet (fusion). Indeed, AoT has opened for Djam Karet in concert and DK's Chuck Oken engineered the AoT release. "Audion" described Atavism of Twilight's music as an amalgam of Italian progressive, King Crimson, and Mahavishnu Orchestra with flute ala Camel and Solaris, which is pretty accurate. Certainly, the flute playing is very melodic, standing out nicely against washes of Mellotron (on "Glorified Form," for example). The melodic lines often sound pastoral, belying the rhythm section that is always ready to burn and constantly hinting at the barnstormer that could burst forth at any moment. When the rhythm section does finally kick into overdrive, just watch out. The guitar scorches, the flute becomes frantic, the Mellotron sings forth and the whole band explodes in dynamic fury, laying waste to all that holds against it. Get it and get out of the way! -- Mike Taylor

Known best for opening at Djam Karet's most recent show, this is yet another band from the Los Angeles area making progressive music. An instrumental five piece consisting of flute, guitar, keys, bass, and drums, this is the best new band I've heard since Änglagård. An amalgam of fusion and symphonic styles, they draw from bands such as Camel, Jethro Tull, Focus, Kenso, Mirthrandir, and many, many others. Perhaps they are closer to Kenso than any of the other bands listed above, but this cassette contains more fervor than any of the Kenso releases. Non-stop action, they combine sophisticated writing skill with knock-out, firey playing. The compositions are upbeat without sounding campy. Atavism consists of ever-changing motifs and leads, avoiding the "repetition trap" that all too many instrumental bands fall into. Each musician is considerably skilled and all contribute equally to lead and rhythm parts. The drums, flute and guitar are particularly busy. Unlike many bands that play complex music, Atavism of Twilight never becomes too esoteric or academic. They remain listenable, and have a universal appeal. I think most prog-heads will like this tape, and I recommend it very highly - this is brilliant material. -- Mike Borella

Atavism of Twilight's 1992 recording has been remastered and re-released on CD on the Syn-Phonic label. Click here for Syn-phonic web site. -- Fred Trafton
---
Atheist [USA]
Updated 5/14/02

Discography
Piece of Time (89)
Unquestionable Presence (91)
Elements (93)
Piece of Time (00, rerelease with 6 previously unreleased tracks)

Reviews

Atheist - Metal Mag pin-up photo


Being the first death metal group to show high-tech skill and mix jazz elements with severe sounds of their "native" subgenre, Atheist were the first sign that metal muzak could develop and spread over boundaries into areas never even dreamed of. This is actually fusion (jazz-fusion-rock), where rock is replaced by extreme metal. This might be called "extreme-fusion" or "metal-fusion" or "heavy-distorted prog". Obviously inspired by Watch Tower, they were another inspiration for Cynic. Basically a quartet, while one of the guitarists did throat-gym-lessons. Piece of Time (harshest of all three) is wrapped in typical Florida sound. It is living proof that fusiony music could sound really angry, as vocals, guitars, etc. are fairly gruesome and sharp. Band had nicely utilized synths thus creating awesome, threatening atmospheres which easily fuse with decomposed, cut-off jazzy rhythms. Band was not really satisfied with such results, at least not for a very long time. But just as tracking of the new album began (one track recorded), their bassist (Roger Paterson) was killed in a car accident. After a period of shock other members invited Tony Choy of Cynic to join (he had also recorded for another extreme fusion band, Pestilence). The outcome of all five was Unquestionable Presence, which has less harsh sound. Even more technical skill was shown, eg. a lot of quick but fluent rhythm changes, contrarhythms and short excursions into ambiental (birdsinging, whale signals, etc.). Besides that also some really tender passages appear. While not so strange like Human (of Death) is, this album may be closest to classic fusion sound (among the "extreme-fusion" releases, of course), as it does not veer into contempo-classical chord structures (like Human), and is, in fact, good starting place. It does not have deep and somewhat murky atmosphere, like (again) Human. Purists will probably have problems with vocals (tch, tch), but all heard nevertheless sounds fresh, and not as unattractive as one may think. The next album, Elements, is probably the most interesting. Band, seemingly prepared to try everything that would fit into "extreme-fusion" sound, added a lot of unusual stylings. Impro, funky, and most obvious, latino influences, as heard on "Samba Briza" and "Earth". Atmospheric to certain extent, the atmospheres mark panoramas rather than spacescapes. Overall, the outcome is closer to Watch Tower era Control minus hickups than to predecessor. In as much as only vocals signifies the extremity of music, album isn't harmful at all. As other bands of that "genre", this band also used to write very intelligent lyrics, tackling the religious themes and philosophy. So, if the vocals doesn't irritate you, you're in for treat, for their efforts are extremely lively and intense. I'd recommend (at least) the last two albums!! -- Nenad Kobal
Links
[See Cynic | Pestilence]


Click here for Atheist's web site

---
Atila [Spain]

Beginning Of The End (75, EP), Intencion (76), Reviure (78)

Atila is your basic four-piece progressive outfit, consisting of moog and guitar explorations over a solid rhythm section of good bass and aggressive drumming. The moog is supplemented by Hammond organ. When I said basic above, I don't mean to imply the music is basic - the music is excellent. Intencion and Reviure each consists of four songs where the guitar and EXCELLENT moog work explore a variety of time signature and key changes throughout each song, trading licks, providing counterpoint and rhythmic underpinning during solos and so forth. I can't compare the moog style to anyone off the top of my head, except for perhaps the moog work in Mezquita or Crack, two other excellent Spanish symphonic progressive bands. The guitar influences range from David Gilmour to Carlos Santana to Andy Latimer to Jan Akkerman and beyond. Vocals can be found in one or two songs but not often and they aren't a detraction when present. Excellent symphonic that is particularly recommended to fans of the moog synth.
---
Atkins, Chet [USA]
Updated 6/26/00

Stay Tuned (85), Neck and Neck (90), many others too numerous to list, and not Progressive. See AMG entry.

The famous country guitar picker made an album titled Stay Tuned in the late 80's that could only be described as progressive, blending country, jazz and instrumental rock styles into his own answer to fusion, it included guests like Mark Knopfler, Larry Carlton, Earl Klugh and George Benson.
---
Atlantide [France]

Atlantide (76)

A band so influenced by Yes that they plagarize some guitar riffs and melodies. Not bad for seventies symphonic prog, but very derivative at times! -- Mike Borella

This is a nice French band, from the classic CRYPTO label. Their sound is quite derivative of Yes, but they sound amazing, since they don't use keyboards! Well... they *do* use them, but it's quite hard to notice, and there's no keyboardist credited on the album! The bass/drums work is amazing, and the guitarist pulls out some very Howe-esque riffs. The vocals are soft and gentle, very "French", but without those boring recitations and speeches that many French bands insist on putting on their albums. This is straight symphonic prog rock that'll sure please most progheads. -- Luis Paulino

[See Horrific Child]
---
Atlantide [Italy]
Updated 3/6/03

Discography
Francesco Ti Ricordi (76)

Reviews
Rare heavy fuzz/organ prog.
---
Atlantis [Germany]
Updated 12/30/02

Discography
Atlantis (73)
It's Getting Better (73)
Atlantis (74)
Ooh Baby (74)
Get On Board (75)
Atlantis Live (75)
Alley Cat (76)
Top Of The Bill (78)

Reviews
When Frumpy broke up, Inga Rumpf and Jean-Jacques Kravetz formed this band. The second self-titled one (on Polydor, from 1974) is reported to be country-rock with no relation to prog, so investigate with caution. -- Mike Ohman
Regarding Atlantis (1973):
Atlantis was an energetic German blues rock band that emerged from the ruins of the musically-similar Frumpy, which featured Atlantis' lead vocalist Inga Rumpf and keyboard player Jean-Jacques Kravetz. Rumpf is a decent enough songwriter who has an extremely raspy, tough alto voice that sounds more like a man's than Janis Joplin's ever did. She certainly doesn't sound like a "chick" vocalist, at any rate. Kravetz is a pretty good rock'n'roll pianist / organist in the mold of Deep Purple's Jon Lord, or perhaps Brian Auger. Guitarist Frank Diez and drummer Curt Cress impart a fusiony toughness to the music, though only about half of the tunes on the band's first LP could be considered progressive or fusiony at all. Diez' "Rock'n'Roll Preacher" and Rumpf's "Let's Get On The Road Again" are pretty much straight-ahead boogie-rockers. Kravetz' "Maybe It's Useless" is a bluesy ballad.

There are, of course, some exceptions. Diez' composition "Living At The End Of Time" is a 9-minute-long tour de force of muscular, blues-charged psych-prog oddness. Rumpf's other two compositions, "Get Up" and "Big Brother", also verge on progressive rock in a substantial way. She really has a flair for integrating odd little instrumental jazzy bits into her pieces ("Get Up", "Big Brother"). Though I could see where some wouldn't think of it as progressive rock in a strict sense, Atlantis' debut is worth checking out if you like hard rock with a prog-fusion twist. The band's subsequent LPs are more conservative, and sound more-or-less like Uriah Heep, Deep Purple, and a host of others - mainstream hard-rock and blues with "big" keyboards and progressive touches around the edges. -- Dave Wayne

Links
[See Frumpy]

---
Atlantis Philharmonic [USA]

Atlantis Philharmonic (74)

Overrated (IMHO) classical rock band from the US. Why does everyone like this so much?

Mid 70's duo from Cleveland consisting of Royce Gibson on drums and Joe DiFazio on everything but the drums, blending then-current rock styles with jazz and some classical influences, often sounding a little like what ELP might've sounded like if they had a real guitarist. They released one self-titled album in 1974, which was re-released on CD a few years ago. Overall though, the sound is a little dated and the vocals are not that strong, this one hasn't stood the test of time. Good, but not great.

Decent American progressive. Apparently this is fairly popular, but I think there are better US bands, such as Lift and Mirthrandir. Perhaps if they had a chance to do another album. Stylistically, they compare somewhat to ELP, perhaps with a little bit of Camel's melodic sensibility. Lyrics are average. Not bad for two guys, though. One handles all the percussion while the other handles everything else: keyboard, guitars, bass, pedals, etc. - his strong suit is the keyboards.
---
Atlas [Sweden]
Updated 2/2/01

Discography
Blå Vardag (79)

Reviews
While Kaipa might be the best known Swedish band from the '70s, I think Atlas' debut far exceeds the quality of the debut of their fellow countrymen. Style-wise, though, Kaipa does serve as a good comparison. Atlas were a quintet fronted by two keyboardists employing the usual organ, electric piano, Mellotron and mini-moog. Organ, electric piano and synth are the main stars. The keyboard players were Erik Björn Nielsen and Björn Ekbom. The other three members of Atlas were Janne Persson (elec. guitar), Utte Hedlund (Rickenbacker bass) and Micke Pinotti (drums). One need only listen to the two part, 14 minute "På Gata" to hear all that is good about this band. With both keyboardists playing against each other and the guitar, and with the entire band galloping through different thematic variations every few measures, the band whips out complex, melodic arrangements with relaxed ease. After racing through the first ten minutes, the band settles back into the second section, a breezy jam to close out the last few minutes. These instrumentals, with an aura typical of most Swedish bands, sound just as fresh today as they would have in 1979. The first five tracks of this disc are from the original LP and there is not a slacker among them, whether it is the three minute "Gånglåt" or the seven minute title track. APM's reissue includes three bonus tracks. The first is "Björnstorp," and is culled from Mosaik, the "follow-up" release after Blå Vardag. (I am not clear whether Mosaik is an Atlas album. "Bjornstorp" contains four of the five Atlas members, and three of them play on only one other song on the album. Guitarist Persson is the only Atlas member to appear on most of the album, playing on all but one track; this one song doesn't feature any Atlas members.) "Hemifrån" was composed in 1977, but the band reunited in early 1995 to re-record the track. Finally is "Sebastian," recording during rehearsals in 1978. While the bonus tracks enhance an already fine album, the reason to buy this disc is for the tracks that comprised the original LP. Highly recommended. -- Mike Taylor
This Swedish group featured: double-keyboards, guitars, bass and drums. All tracks on Blå Vardag are instrumental and showcase the excellent melodic work of the keyboards and guitars. The rhythms are also solid and very appropriate. You will then find all the instrumental elements that made the bands from the '70s so famous. Despite the obvious references, the music remains original and accessible, while maintaining a considerable level of complexity. A solid production that proudly represents its era. -- Paul Charbonneau
---
Atmo [Italy]

Atmo (90)

This two piece neo-progressive outfit features keyboardist Salvo Condorelli along with vocalist / guitarist Mario Gulisano of Edith. The two share drum programming chores. While sounding similar to Edith, they are more experimental than that band. Missing is the simplistic Marillion wannabe style. Instead they opt for an approach reminiscent of Pink Floyd. While I find the music more interesting than Edith's Ice, it lacks the complexity and virtuosity that I listen to progressive music for. But the programmed percussion isn't much of a detraction, in fact it occasionally sounds more talented than the average human drummer! Most of the tracks are simple keyboarding and picked guitar chords with a few guitar solos and various effects. Atmo seems to be opting for a Floydian, neo-prog new-age sound. If this sounds like something interesting to you, you might want to check this out. However I can't recommend this to the average listener. Atmo has moments, such as the tracks "Living Forest" and "Nature Forces Bent." "Sinfoniko" is particularly good, probably the best on the tape. Unfortunately these moments are few and far between. With all the wonderful music being released and re-released these days, Atmo falls far down my list of bands to listen to.

[See Edith]
---
Atmosphera [Israel]
Updated 5/13/03

Discography
Lady Of Shalott (02, recorded 1975-78)

Reviews
Formed in 1975 and based on the nucleus of keyboardist Yuval Rivlin and guitarist Motti Fonseca two young Prog fans, who were joined by bassist Alon Nadel and drummer Ami Lipner (a.k.a. Me El Ma, later a member of Zingale), all of them were 16-17 years old at the time. the band Atmosphera remains one of the finest (some say THE finest!!!) and most obscure groups to emerge out of the Israeli Prog scene of the seventies. The few who do know their work however rate them very highly.

Inspite of their young ages, the band members were all highly professionl players of the highest standards and gifted composers, strongly influenced by Yes (circa 1972) and to a lesser degree by Genesis. The guitarist Fonseca was known as Motti "Steve Howe" Fonseca, keyboardist and main composer Yuval Rivlin could be concidered as the Israeli answer to Rick Wakeman, While Nadel and Lipner could easily fit in the "Close To The Edge" sessions (and this is no exaggeration!).

After establishing themselves as a major live act, among Israeli prog fans gigging with other legendary Progsters of the era including Piamenta, Cosmic Dream and Zingale who's vocalist/guitarist Efraim Barak will eventually join them. the band (now including Efraim Barak) was offered a recording contract with "Hataklit" record label (which also released the legendary Zingale album) and entered the studio to start working on their two original great compositions; "The Lady Of Shalott" and "Cuckoo". Both of these compositions were highly complex and acomplished and had running time of over 15 minutes each.

As mentioned before the group was highly influenced by Yes, yet they still managed to sound fresh and original, especially on "Cuckoo" which shows more maturity and individuality. Judging by the quality of music and the top notch and complex playing, one gets the impression that this is a bunch of extremely experienced musicians, rather than the bunch of high school kids they were in reality and the result is indeed very impressive.

The band spent over six months in the studio and managed to complete the recordings (which were engineered by another Zingale member David Rosental) of the "Lady Of Shalott" track and a non-finished version of "Cuckoo" which was roughly mixed by Me El Ma to a reasonable quality, before the recording sessions were abrupted by the record label who was afraid of a commercial disaster. During this era the band's popularity has reached it's peak resulting in a perfomance at the legendary "Neviot" Festival alongside Richie Havens and many top Israeli acts as well as doing radio sessions and a TV perfomance which was never aired.

As a result of the label's veto and due to the fact that several members were drafted to the army, the band broke up and their tapes were concidered lost for over 20 years. However about two years ago a mediocre quality CDR of these sessions started circulating among collectors.

Now almost 25 years after the original sessions, MIO records in Israel have managed to solve all of the legal problems concerning the copyrights and released these (now remastered) recordings as well as unearthing early demos and several later recordings by ofshoot band Istopy (who recorded only one track, but what a track!!!) and some interesting electronic solo tracks by Me El Ma, in addition to this they managed to find the radio sessions and the fragmented lost TV footage which was concidered lost and which was faithfully restored and edited to a marvellous clip (one of the very few filmed documantions of Israeli Prog band, ever). further to this a new and great alternate version of "Cuckoo" was made especially for this release with great new Mellotron parts which adds even more distinction to this great track.

This limited double CD is highly recommended to fans of Symphonic Prog (Yes fans in particular) and also gives the curious listener a chance to hear and see one of the best Israeli bands of all times at their peak. -- Gil Keltch

Links
[See Zingale]


Click here for MIO Records' Atmosphera page

---
Atmosphere [France]

The German's Gates (79)

Multiple influences from Ange to King Crimson, including Genesis.
---
Atoll [France]
Updated 6/21/00

Musiciens Magiciens (74), L'Araignee Mal (75), Tertio (77), Rock Puzzle (79), L'Ocean (89), Tokyo, C'est Fini-Live (90)

One of my favorite symphonic progressive bands is the band Atoll. Creating a music that owed much to Yes and Genesis, yet again remaining distinctly French, Atoll were a talented ensemble who showed a finesse with dynamic and melodic arrangements. Their debut Musiciens-Magiciens is an excellent example of their music, rich in synthesizer textures and dynamic rhythms and featuring another strong French vocal presence - Andre Balzer. 1975 featured L'Araignee-Mal, a concept album which added a good violin player and moved a little toward fusion realms, while remaining distinctly symphonic. Maybe the one most of you would like best is their third Tertio. Probably the closest album France had to a Yes album, the fusion direction was substantially altered and a lusher sound enveloped. Tertio is a startling display of symphonic rock and the album's best cut "Tunnel," a veritable menagerie of key and time changes, gives no better indication as to this. Atoll's fourth Rock Puzzle while also good moved closer to a more commercial style of prog rock, with shorter songs with verses and choruses. After a complilation Cosmic Trips Atoll "reformed" in the late 80's with a completely different line-up, only featuring Christian Beya (who joined on L'Araignee-Mal) from the 70's line-up. Two albums followed both being a Japanese-styled neo-progressive (and highly pop-oriented) that are poor successors to their 70's releases. (L'Ocean and Tokyo C'est Fini a live album.) -- Mike McLatchey

Atoll was one of the best known French prog bands, they had several albums to their credit. Their sound is a little more agressive than other frenchies of the period like Ange and Pulsar, with pretty much a style of their own. Their singer tends to get annoying, though, which is why their best albums are the ones where they stretch out instrumentally the most and are not confined to the song format: L'Araignee and Tertio are clearly their best. They reformed in the late 80's (with only guitarist Christian Beya from the original band lineup) and released two more albums: L'Ocean and Tokyo, C'est Fini-Live. I have L'Ocean and it's not that hot.

The two pieces from Musiciens Magiciens were wonderful. If you like Close to the Edge-era Yes, you will like this album. My only complaint is that the drums were recorded too weakly in some sections of "Le Baladin...." The second tune, "Au Dela...," has some similarities to Nektar's Recycled, but only good similarities. (I'm not a big Nektar fan myself.) I'm going to buy this album. The two pieces from Tertio were less impressive. The band's sound has changed here. If you close your eyes and ignore the singing, you could easily mistake this album for Camel (circa Nude). The music is not as dynamic as the tunes from Musiciens Magiciens, but not bad.

Atoll's beginning's can be traced back to February 1972 when Luc Serra and Jean Luc Thillot pulled out their acoustic guitars and played while riding on a train from Paris to their home town of Metz, France. Along for the ride was Alain Gozzo, who would become Atoll's drummer. By the time the band were ready to record their first album, they had added Andre Balzar on vocals and Michel Taillet on keyboards, vibes, percussion and backing vocals. Thillot switched to bass but also occasionally contributed 12-string guitar as well as backing vocals. The quintet released Musiciens-Magiciens in November 1974, which included guest flute and sax played by Laurent Gianez. Luc Serra's guitar solo on "Le Berger" could have come from a Buffalo Springfield album, and the vocals also occasionally recalled the California country-rock style, one of the band's early passions. Even so, the progressive elements were obvious as these songs were more evolved and intricate than standard CSN&Y fare. Atoll, in true progressive rock style, also wrote a three-part, eleven minute composition called "Le Baladin du Temps." The style of the song lands somewhere between the complexity of Yes and the dramatic style of Ange. With the opening theme, a middle development and exposition, and a reprise of the main theme, Atoll revealed themselves to be serious and talented musicians who only needed a little polish to take off off the rough edges. Perhaps the song that best reveals the young band's talent is "Je Suis D'Ailleurs," with it's many fluid transitions among several complex themes and variations.
After Musiciens-Magiciens was released, the band went through personnel changes that ultimately strengthened the band. Serra was replaced by guitarist Christian Beya. Atoll also wanted to add further depth and color to their sound, so added Richard Aubert on violin. Stylistically, Atoll shifted toward a more aggressive fusion direction, highlighting the interplay between Beya, Aubert and Taillet. Atoll released their second album, L'Araignee-Mal in December, 1975. L'Araignee-Mal (The Evil Spider) is a stunning concept album, with a tight and well-defined style. The album's opener, "Le Photographie Exorciste," still reveals Yes's influence, as the ending creates a dense, battle-like atmosphere reminiscent of "Relayer." The fusion aspect is strongest, however, and "Cozotte N.1" and "Le Voleur D'extase" evoke Mahavishnu Orchestra circa Visions of the Emerald Beyond, with dizzying duels between guitar, synth and violin. Despite the "evil" or "bad" thread that unites the album, the music is actually very melodic, uplifting and expressively dramatic. Nowhere is this more evident than the side long title suite. Voracious violin, gutsy guitar, and searing synth work meld to create a mind-blowing blend of fusion and symphonic prog. Not to be outdone by the other musicians is Gozzo, who rose to a much higher talent plateau with these recordings. His drumming, against Thillot's excellent bass work, is formidable. In my mind, L'Araignee Mal stands as the pinnacle of Atoll's work and is an essential for any prog collection.
Somewhat to their detriment, Atoll decided to head in a symphonic direction and asked Aubert to leave the band. Gone then were the depth and color added by his violin, the very reasons they asked him to join in the first place! Tertio was released in October 1977 and, although the funk fusion groove occasionally reared its head, the music was definitely more symphonic. From the Wakemen-like synth break in "Les Dieux Meme" to the overall Yes-like theme that opens "Gae Lowe (Le Duel)," the comparison to Yes is never far away. In addition to the change in style, Atoll's compositions became more concise, with most songs in the five minute range, although "Tunnel Part I" and "Tunnel Part II" combine to a total of nearly 14 minutes. And, to further define the change, the driving power of the fusion engine was replaced with more intricate compositions. Balzar's powerful and dramatic vocal style, not used very effectively on Musiciens-Magiciens, is very expressive on "Le Cerf-Volant" which, when combined with the Tony Banks-styled synth work, falls somewhere between Ange and Genesis in style. "Gae Lowe (Le Duel)" doesn't work as well; the duel exists between a funky fusion groove and the afore-mentioned symphonic themes and the two never resolve fully. The two-part "Tunnel," however, is a hallmark of Atoll's symphonic period, a delightful masterpiece with many complex melodies and excellent solos by Beya and Taillet. Gozzo once again displays his excellent chops with his best performance on this album. And, if that isn't enough, Stella Vander (of Magma) and Lisa Deluxe add feminine backing vocals for depth.
Rock Puzzle was released in September of 1979. The members remained the same from Tertio to this album, but Atoll's fourth release marks the beginning of the decline of band. At the insistence of the band's label, Eurodisk, Atoll streamlined their sound, and included rock numbers, ballads and even disco-styled songs in their repertoire. To add fuel to the fire, the label added strings and horns to further commercialize the sound. "L'ultima Rock" is a very straighforward rocker with a too obvious brass section added in, and "Garces de Femmes" is another uptempo rock number. Contrast these to the string section added to the ballad "Kaelka," which begins with cheesy fake bird sounds. "Eau (H20)" alternates between gentle acoustic guitar and rockier passages. Although it has a proggy feel, it also borders too close to becoming a mere "power ballad." The worst is the danceable "Smarto-Kitschy," with it's disco-styled beat and layered, syrupy string section. This song was actually remixed as "Atari! That's a Game" and used as the theme music to a game show based on Atari video games! If it were only a couple of minutes long, "Smarto-Kitschy" would be acceptable as "tongue-in-cheek" fun but at nearly eight minutes it is purely painful. Rock Puzzle does have a few redeeming songs: "L'Age d'or," "La Maison de Men-Taa" and "Puzzle." The first is very progressive, despite the streamlining. The second is very concise and direct but contains expressive soloing from Beya, as well as some wonderful atmospheric synth work from Taillet. "Puzzle" is the standout and is an excellent cut, in the vein of Tertio's "Tunnel." And, once again, it features the vocal talents of Stella Vander and Lisa Deluxe. The CD reissue contains several bonus tracks, including remixes of "L'ultima Rock" and "Puzzle," as well as the Atari theme song mentioned above. Atoll was not satisfied with Eurodisk's promotion of any of their albums and opted out of their contract with the label after the release of Rock Puzzle. Eurodisk attempted to cash in on whatever popularity Atoll had gained around the world and released Cosmic Trips, a compilation album.
Internal tensions in the band finally caused a serious rift and many members bailed out. Eventually, Atoll was reduced to a quartet of Gozzo, Taillet, Jean-Jacques Flety on guitar and Didier Lozano on bass. Earlier, Gozzo had met John Wetton at a UK concert and approached him about producing Atoll's fifth album. After hearing a tape of L'araignee Mal, Wetton agreed. After working out new compositions, Atoll went in search of a vocalist. Eventually, they asked Wetton to sing but he also wanted to play bass, so Lozano left Atoll to make room for Wetton. This formation went into the studio and recorded three tracks, which are included as bonus tracks on Musea's Rock Puzzle reissue. Polydor, who were courting Atoll, were negotiated with EG, who had Wetton under contract, but they reached a stalemate. After a period of time and with negotiations making no headway, Wetton could no longer wait and joined Asia. The irony is that the first bonus track on Rock Puzzle from the "Wetton-era" Atoll is the Wetton-penned "Here Comes the Feeling," which was to appear on the first Asia album. Even the two remaining songs, written by Atoll, were very much prototypical Asia-type songs, thanks to Wetton's influence. With the news that Wetton joined Asia, Atoll folded up until the late 1980s, when Christian Beya attempted to revive the name. This new Atoll recorded one studio album, L'Ocean, plus released a live album, Tokyo, C'est Fini, which was culled from a live Japanese tour in support of L'Ocean. I have only heard "Metamorphose" from this period, which is included on Musea's Enchantment sampler. "Metamorphose" features Beya on acoustic and electric guitars and Andre Teitschaid, who creates a chorus of voices. This is a fairly nice, textural cut but most of L'Ocean is said to be a mix of rock and pop with only a hint of prime progressive Atoll of old.
Atoll, in their short history, released two excellent and very different albums, L'Araignee-Mal and Tertio. Fusion fans should start with the former while symphonic fans will prefer the latter. Both are excellent and belong in any well-rounded progressive rock collection. -- Mike Taylor

Highly regarded French band. I've heard their first three albums. The first one, Musiciens--Magiciens, is mediocre. Shrill, piercing vocals make it irritating for a start, but the fact is that none of the songs save the 11-minute "Baladin du Temps" really have any quality that draws the listener in. It sounds like neo-prog, yet it was made in the mid-70s. L'Araignee-Mal is a vast improvement on their debut. Adding a violinist to the band and a touch of fusion to their sound, this is a very exciting album. The vocals are much improved, going a little loony on "Le Photographe Exorciste" as per Ange, but for the most part unobtrusive, and most of the music is instrumental anyway. The drums, unlike the first album, are very strong and colourful, reminding me of Arti E Mestieri in the faster passages. Keyboards and violin are also prominent, the former sounding not un-Wakeman-like. The side-long title track is totally mindblowing; highly recommended. With their new-found confidence, the band made Tertio, which is what I believe their first album ought to have sounded like. Lively keyboards and active drums, with powerful yet not strident or annoying vocals make this a must-have for French symphonic prog fans. "Paris, C'est Fini" and the two-part, 14-minute "Tunnel" are the high points. There's a few more Atoll albums, but they aren't supposed to be very good. -- Mike Ohman

[See Asia | Family | King Crimson | Komintern | Wetton, John]
---
Atomic Rooster [UK]
Updated 11/7/01

Discography
Atomic Rooster (70)
Death Walks Behind You (70)
In Hearing Of Atomic Rooster (71)
Made In England (72)
Nice'n'Greasy (73)
Assortment (74, Compilation)
Home To Roost (77, 2LP Compilation)
Atomic Rooster (80, comeback album, different from 1970 release)
Headline News (83)
The Devil Hits Back (89, Live mostly from the 1980 Atomic Rooster album)

Reviews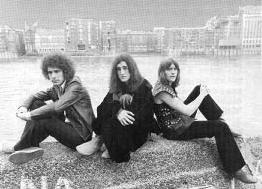 Earliest Atomic Rooster - Nick Graham (Bass, Vocals), Vincent Crane (Keyboards) and Carl Palmer (Drums). Other lineups (not pictured) included John Cann (aka Du Cann)(Vocals, Guitar), Paul Hammond (Drums), Pete French (Vocals), Steve Bolton (Guitar), Chris Farlowe (Vocals), Rick Parnell (Drums), Bill Smith (Bass) and John Mandella (a.k.a. Goodsall) (Guitar)


Besides being the launching pad for Carl Palmer to move on to ELP, Atomic Rooster were arguably the first band to really merge hard rock and prog, thereby almost inventing prog-metal. Featuring the legendary Hammond organ sounds of band leader Vincent Crane, Atomic Rooster's first two albums, Atomic Rooster and Death Walks Behind You, are two of rocks most sinister and dark recordings ever to hit the airwaves. After leaving The Crazy World of Arthur Brown, Crane and Palmer formed Atomic Rooster with bassist/vocalist Nick Graham. Graham left the band after the completion of the album, and guitarist/vocalist John DuCann from Andromeda stepped in for the tour and as a permanent member. On the U.S. version of the LP, DuCann's guitar parts and vocals were added, giving songs like "Friday the Thirteenth", "S.L.Y." and "Before Tomorrow" a much heavier and evil sound. The band even had a hit single with the hard rocking "Devil's Answer."

Carl Palmer's skills were really starting to shine, but just as the band started to get noticed he accepted an offer from Keith Emerson to form ELP. Crane then recruited the talented Paul Hammond to fill the drum stool, and the band recorded their classic Death Walks Behind You. As heavy and ominous as anything Black Sabbath or Deep Purple were doing at the time, this album proved that Atomic Rooster were serious musicians. The title track has an addictive and heavy guitar/organ riff, as well as spooky vocals and lyrics, while instrumentals like "Vug" and "Gershatzer" showed the band could pull off amazingly complex and intricate songs. Radio also took to the band on standout tracks like "Tomorrow Night" and "7 Streets." By the bands third album In Hearing Of ..., Crane had tired of the heavy metal style and wanted to move in a more blues/funk direction, which conflicted with DuCann. In Hearing Of ... still has some fine songs, more in a progressive flavor, especially on "Breakthrough" or the moody "Black Snake", which features some of Crane's best organ work to date. DuCann wound up leaving the band, to be replaced by guitarist Johnny Mandala and blues singer Chris Farlowe. Made in England and Nice 'n' Greasy are both fine albums, very much similar to Deep Purple's Come Taste the Band, but the fans did not take well to the bands newer blues rock/funk style. The band broke up, and did not regroup again until 1980, when Crane, DuCann and Hammond once again decided to resurrect the Rooster for another self titled album. While a return to a heavier style was welcome, DuCann once again left the band, to be replaced by former Ian Gillan band guitarist Bernie Torme. Torme added a wilder, 80's metal sound to the band, and Crane took over all the lead vocal chores, but the band had seemingly run its course and disbanded once again.

Vincent Crane passed away after a bout with severe mental illness in the late 80's, and Paul Hammond also died a few years later. Atomic Rooster influenced many bands today in the progressive rock and metal genres, and Vincent Crane made his mark as one of the greatest Hammond players alongside such legends as Keith Emerson, Jon Lord, Brian Auger, Greg Allman, Ken Hensley, or Steve Winwood. -- Peter Pardo
Links
[See Andromeda | Crazy World of Arthur Brown, The | Emerson, Lake and Palmer]


Click here for the "Official" Atomic Rooster web site (actually more of a John DuCann site)
Click here and here for two other Atomic Rooster sites, run by Vincent Crane's widow, Jeannie

---
Atomsko Skloniste [Yugoslavia]
Updated 6/26/00

Ne cvikaj generacijo (78), Infarkt (78), U vremenu horoskopa (80), Atomska trilogija (80), Extrauterina (81), Mentalna higijena (82), Space generation (87), Zabranjeno snivanje (84), Jednom u zivotu (85), This space ship (87), Criminal tango (90), East Europe Man (92), Terra Mistica (95), 1976-1986 (95, Compilation)

Heavy prog with melodic passages in Italian style.

All I know about this band is from some RealAudio samples I found at a Yugoslavian music web site. If these are any indication, Atomsko has a 60's Psychedelic sound, maybe similar to early Moody Blues or Continental Circus era Gong. Of course, all the samples may be from a single early album, in fact the style is so similar on all the songs I would bet that's the case. I found the discography and some band photos on another Yugoslavian web site (in Croatian?), so take your chances on the accuracy. -- Fred Trafton
---
Aton's [Italy]
Updated 12/30/02

Discography
A.I. 2984 (89)
Caccia Grossa (91)
Dr. Faust (92?)
H (92, CD-only release of a video made in 1985)
Klein and Wagner (96)
Ombre di Musica (96, Live)
Capolinea (00, released on Musea 2002)

Reviews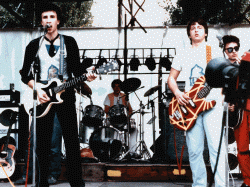 Aton's around 1982


Aton's original GEPR entry consisted of only two one-liners: "The first album has a pop sound, the second one is more progressive," and "Soft, keyboard-led prog". I've heard only their most recent release, Capolinea, so I'll talk about that and a bit of the band's history summarized from their web site.

Guitarist Pietro Ratto founded Aton's in 1977 in Turin, Italy. The original line-up also included current bassist Vito Frallonardo, though he was playing rhythm guitar originally. However, they would not release anything aside from a couple of 7" singles until the 1985 release of H, a rock opera released on video and shown several times VIDEOMUSIC (Italy's version of MTV) and also in some private screenings. I don't believe this video is in general release, though a CD of the musical part was released by Mellow Records in 1992.

The first album, A.I. 2984 was recorded in 1988 and released on Toast Records. The band considered it to be progressive, in spite of the review above stating that it had a pop sound, though both viewpoints probably have validity since Aton's admittedly started out to fight the 80's rise in Punk and New Wave using Italian Pop as a vehicle ... I'm sure there are elements of that in their first album, since I can still hear them in Capolinea.

Their second effort, Caccia Grossa was released in 1991 on Contempo Records. It was after this that their drummer, Massimo Trasente, left the band, and the band spent some time looking for a new one. They replaced him with Paolo Bonito. It was with Bonito that Aton's recorded their third album, Dr. Faust released on the Mellow Records label. Bonito left the band due to inability to do the amount of live performance the others were trying to do.

Dr. Faust was criticised as being "too rocky" by the prog press, which the band claims was too interested in hearing rehash of '70's prog bands. They may have a point, as there's still plenty of that going on in the prog press today. I'll admit to being guilty of it myself on occasion. But in spite of this, Dr. Faust sold well enough for Mellow to encourage the band to do a new album, which was released in 1996 called Klein and Wagner. They also released Ombre di Musica on Mellow, a live album, though as of this writing, Mellow still has a "Not Available Yet" stamp across this entry in their catalog. Pietro Ratto also released a solo album on Mellow in 1997 entitled Xenia.

I'm not sure why Aton's parted ways with Mellow Records, but their latest album, Capolinea, though they claim it was released in 2000, was relesed on the Musea label in 2002. Their entry calls it "the last album of Aton's", though they may mean "the latest" rather than "the last". At any rate, it's the only one I've heard, and the only one of which I can directly speak to the music. This album features Riccardo Lombardo on drums.

Judging by Capolinea, I can see why other reviewers have questioned the band's "progressiveness". This isn't extraordinarily complex in a harmonic or rhythmic way, though the playing is excellent and unusual. The tunes are mostly based on traditional song structures rather than lengthy "nothing ever repeats" epics, but there are enough progressive elements here that I would certainly have to call them progressive. However, I might argue that "Classic Rock" would be closer to the mark than "Progressive", since they have lots of the earmarks of '70's rock bands, including the sound of the guitar and synth soloing. Still, an album with not one but two solo pipe organ pieces on it has to fall somewhere on the "prog" spectrum, don't you think?

If you're looking for mellow, keyboard-oriented prog which also has some good guitar and Italian vocals, look no further than Aton's Capolinea. If you want a band with a high challenge rating, look somewhere else. -- Fred Trafton
Links
Click here for Aton's web site, in Italian and English
Click here to order most of Aton's earlier releases (including a re-release of A.I. 2984 but not Caccia Grossa) from Mellow Records
Click here to order Capolinea from Musea records

---
Atria [France]

Boulevard Of Broken Dreams (93)

French symphonic.
---
Attacca [Hungary]
Updated 9/11/01

Discography
Etnoscope (98)

Reviews
Another very good album of "gypsy" jazz which includes even a flamenco track and some tracks with a female vocal singing in Arabic. This album has an Arabic sound and features some violins, excellent bass guitars and keys. This album has a quiet feel all the way thru (much similar to the same quietness by Il Paese Dei Balocchi) but there's enough interesting musical passages to keep this album from being boring. Not a classic but sure to please fans of progressive jazz who want to hear some Arabic touches. -- Betta
---
Attention Deficit [USA]
Updated 4/17/02

Discography
Attention Deficit (98)
The Idiot King (01)

Reviews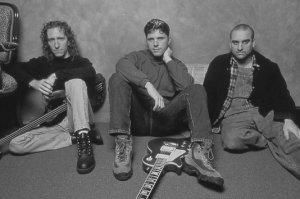 Attention Deficit - Michael Manring (bass), Alex Skolnick (guitar) and Tim Alexander (drums)


This is one of the super groups in the Magna Carta label, featuring bassist Michael Manring, ex-Testament guitarist Alex Skolnick and Tim "Herb" Alexander, formerly of Primus on the drums.

Their first album is a set of improvisational-free form rock, in the vein of Frank Zappa and Bozzio Levin Stevens, with some fusion and late King Crimson overtones. The second album leans more towards jazz and has more "formal" compositions than their debut.

It's interesting that players with very different musical backgrounds (Manring as a busy session bassist specially for new age and acoustic projects, Skolnick as shredding guitarist for thrash metal band Testament and Alexander playing drums within the weird world of Primus) get together to play a very different style that the one they're used to and make it work really well. Manring display an aggressive style, Skolnick puts aside his fast metal stylings to sound more like Robert Fripp and Alexander sounding more like an overall percussionist than just a regular drummer. Very impressive work, recommended for fans of late King Crimson, instrumental Zappa, Liquid Tension Experiment and Bozzio Levin Stevens. -- Juan M. Sjöbohm
Links
[See Primus]
---
Aubrey Small [UK]

Aubrey Small (71)

Fantasy/Parlour Band styled prog.
---
Aucan [Argentina]

Aucan (??), Brotes Del Alba (80)

Argentinian folk-progressive. Hints of Genesis and other symphonics. Quite good.

I find Aucan better than the well known Brotes del Alba. This is more like Celeste. -- Tom (AshRaTemp)
---
Audience [UK]
Updated 6/26/00

Audience (69), Friends Friend's Friend (70), House On The Hill (71), Lunch (71), You Can't Beat Them (73)

Early British band who only barely verge progressive and really only belong here, because they were on the Charsima label. Their best is House On The Hill which reminds me of an early British Prog band mixed with Arthur Brown raving lunacy - i.e there is some part on there which is about Satan or some such nonsense.
---
August [Japan]

August (90)

Japanese band that purportedly sound a lot like Renaissance Mark I or Illusion (the band).

Japanese band with a folk-rock sound similar to Solstice, but without the violin. Excellent guitars and great female vocalist as well. Japanese lyrics.

August are one of the many newer symphonic bands from Japan that have dominated the scene through the later half of the '80s and into the early '90s. August opens with gentle female vocals (no words) over piano, then picks up the pace as guitar, drum and bass kick the song into high gear. Then it settles down again, then back into high gear. Beautiful! I would tell you the title but they are all written in Japanese. The second track is written in a similar manner, with the sounds of bird songs and flowing water over acoustic guitar, though it remains a serene instrumental ballad throughout. The third song opens with more vocals (Japanese lyrics this time) and acoustic guitar, again pastoral. I think you are beginning to get the idea. The music is not all acoustic guitar, piano and vocals. There are some wonderful electric guitar solos inlaid within the acoustic matrix. These guys remind me quite a bit of Mr. Sirius circa Barren Dream but less classically influenced. August is a stunning, gorgeous album and recommended to those into Mr. Sirius or the mellower side of the Japanese symphonic scene. -- Mike Taylor
---
Aunt Mary [Norway]
Updated 6/26/00

Aunt Mary (70), Loaded (71), Janus (73), Best Of Vol. I (74), Best Of Vol. II (75), Live Reunion (81)

Their first, Loaded from 1972, is somewhat typical of the early UK proto-prog scene, at times somewhat reminiscent of bands like May Blitz, Gravy Train, High Tide, Moody Blues, Wishbone Ash, etc. Mainly the band is rockin' electric guitars and English lyrics. Later on, they dip into some Emerson-styled Hammond organ and acoustic guitars for a bit of variety, hinting at the style they were to further develop on their next LP. Janus is more representative of what I think of when I hear Scandanavian progressive. Organ and electric guitar bring out the progressive elements, while the acoustic guitar lends the folky feel of that region. Like Culpeper's Orchard from nearby Denmark, the music is often electric guitar jams over acoustic rhythms that break into nice acoustic melodies and vocal harmonies, of which the latter is sometimes vaguely reminiscent of Crosby, Stills, and Nash. Organ and some moog is found throughout; the Hammond work will still remind you of Keith Emerson, though the overall sound is *nothing* like ELP. Overall, Janus is a better album than Loaded and is the better starting place. Both are worthwhile though if you like the idea of folk-tinged early progressive. -- Mike Taylor

To me it is not prog but more a forerunner to heavyrock in the British early '70s rock tradition.
---
Aunt Sally [Japan]

Aunt Sally (84)

Odd mix of Henry Cow-like and broken rhythms, strange female vocals.
---
Auracle [USA]
Updated 12/30/02

Discography
Glider (76)
City Slicker (77)

Reviews
A US-based jazz-rock sextet with progressive touches around the edges, Auracle did two LP's for Chrysalis records - a label known for its association with progressive rock, not jazz or jazz-rock. Members included Steve Kujala (saxes, flute), Rick Braun (trumpet), Steve Rehbein (vibes, marimba, percussion), John Serry (keyboards), Bill Staebell (bass) and Ron Wagner (drums). Their first LP, Glider was produced by the famed Teo Macero, best known for his work with Miles Davis. Glider is nothing like anything Davis ever did - aggressively competent, hyper-professional sounding jazz-rock of the sort one might associate with a sextet comprised of award-winning music school graduates. The compositions are fairly complex, the playing is uniformly very energetic, and the mallets add a Zappa-like edge to some of the tunes. When things slow down a bit, as they do on the title track, there is a poppy sappiness to the music that can be somewhat dismaying. A lot of the music on Glider reminded me of Chick Corea's Return to Forever circa Musicmagic minus the silly vocals.

The group's second LP, City Slickers was similar, albeit with heightened pop / disco sensibilities. I assume the band then broke up. John Serry recorded 2 further LPs for Chrysalis, both of which are worth seeking out. One of them, Jazziz inspired the name of a now-popular monthly jazz magazine. Reed player Kujala went on to perform and record with Chick Corea in a number of different settings. Rick Braun has made a number of recordings in the smooth-jazz field, and drummer Wagner has worked with guitar duo Strunz and Farah, Indian classical violinist L. Subramaniam, and new-age guitarist Ottmar Leibert, to name a few. -- Dave Wayne

Links
[See Serry, John]

---
Autograph [Russia]

Autograph (85), Kamenni Krai (89, aka Stone Land)

Phenomenally popular in the '80s, Autograph were perhaps best known as the Russian band who appeared at Live-Aid. As it turns out, they were much better than the limp Journey-esque arena-rock anthems they churned out on that day. Their debut LP (really an EP, it's only 27 minutes long) is mostly instrumental and incorporates lots of bright, classically influenced themes. -- Mike Ohman
---
Automatic Fine Tuning [UK]
Updated 6/23/00

Automatic Fine Tuning (76)

As far as I know, their only LP was Automatic Fine Tuning The bulk of this is taken up by an extended psychedelic/progressive instrumental, "The Great Panjandrum Wheel," which features some nice guitar work from Paul A. MacDonald and Robert Cross. Not quite the monster it's sometimes described as, Automatic Fine Tuning is probably best compared to some of the early British progressive bands on the Vertigo label, like May Blitz or Beggar's Opera. If you like that sort of stuff you'll like this. -- Doug Bassett
---
Autumn [UK]
Updated 5/6/02

Discography
Oceanworld (99, Recorded in 1977-78)

Reviews
The CD revolution not only provided record companies an opportunity to recycle their back catalogues, but it also brought out quite an astonishing number of obscure or previously unreleased progressive rock albums from the 1970s on the market to compete for the attention and especially the money of badly addicted fans. While some of this material could well have stayed in the archives for another fifty years or so, a few true gems have been uncovered as well. Oceanworld (AU 001) is one of these little marvels.

Autumn was formed in 1974 by guitarist Mark Easton, but only solidified in 1976 with a line-up that included bassist Steve Hoff and two refugees from The Enid, keyboardist Nick Magnus and drummer Robbie Dobson. They recorded 36 minutes of music in 1977-78, but the bankability of instrumental progressive rock from a no-name group being what it was in those days, no one was interested in releasing it, and soon the bleak winter came for Autumn, scattering the band to the four winds. Finally released in 1999 as Oceanworld, these four long tracks show the marvellous potential this band had.

The music is solid, melodic symphonic rock, driven by Easton's guitar and Magnus' synthesizer leads, electric piano comping and string-machine shrouds, and while many of the harmonic and compositional concepts show the influence of Genesis, Yes or even The Enid, there is little that is obviously derivative. The most obvious connection is the chirpy main riff of "Some Like It Crunchy" which is similar to what Magnus would later do with the Steve Hackett band. Occasionally Easton and Magnus will indulge in spidery riffs, jazzy voicings or smoking runs that remind of Happy the Man. Recorded essentially live in studio with minimal overdubs, the music sounds immediate and vibrant, with Dobson's driving-yet busy drumming and Hoff's melodic lines keeping the pace and structure together, and the sound quality is up to scratch. Perhaps not quite a lost classic, Oceanworld still shows most of the latter-day symphonic rock aspirants how it's done properly. -- Kai Karmanheimo

Links
[See The Enid | Steve Hackett]


Click here for the Autumn web site
---

Autumn Tears [USA]
Updated 1/11/02

Discography
Love Poems For Dying Children, Act I (96, 2000 copies, remastered and re-released 1998)
The Garden of Crystalline Dreams ... Love Poems For Dying Children, Act II (97)
Absolution (99)
Love Poems For Dying Children, Act 3 ... Winter and the Broken Angel (00)

Reviews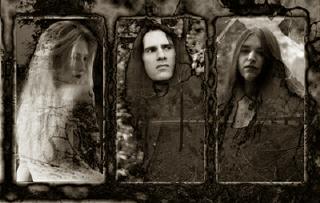 Autumn Tears - Erika Swinnich (lead & backing vocals), Ted (piano, keyboards & vocals), Jennifer LeeAnna (Lead & backing vocals, keyboards)


Autumn Tears is the band performing a very interesting Gothic Neo Progressive Rock. All the right guitar riffs and acoustic passages, and the orchestral chords of keyboards are here, plus plenty of angelic female vocals by Erika Swinnich. Nice and melodic, with tons of beautiful vocals in the presence of accessible yet very tasteful instrumental arrangements, the music of Autumn Tears can be quite attractive for most of the lovers of Neo Prog. Also, after a couple of listens to any of the band's CDs, at least one thing becomes obvious - the music of Autumn Tears is quite original, and we all know that originality is the main trump of an artist of any Art. Also, such pleasant music, clearly a child of inspiration, should shine with beauty like a wonderful pearl in the sea of mainstream tastelessness with mostly dead computer hits that like the digital bitches just use and abuse the senses of inhabitants. -- Vitaly Menshikov
Links
Click here for the Autumn Tears web site
Click here for the Dark Symphonies label web site

---
Avaric [France]

Avaric (88, a compilation of pre-released material?)

Folksy progressive band featuring (French progressive/avant-garde label) Baillemont Production's Lionel Baillemont on guitar.

Lionel Baillemont's progressive folk combo.
---
Avgerinos, Paul [USA]
Updated 6/26/00

Balancing Spheres (88), Maya: The Great Katun (88), Muse Of The Round Sky (92), Sky of Grace (98)

Amazing and unique debut [Muse of the Round Sky?] by this new artist on Hearts of Space. Avgerinos sounds like many of the other innovators on Hearts of Space, i.e Roach, Rich, Stearns, Demby but manages to transcend his influences with a blend of futuristic electronics, ambient shades, and brilliant atmospheres. An underrated gem.

Click here for Paul Avgerinos' studio web page. Also contains audio samples of several albums under the "Round Sky Music" icon.
---
Aviary [USA]
Updated 6/6/01

Discography
Aviary (79, re-released on CD 2001)

Reviews
File this one under "guilty pleasures". Are you one of those people who saw the scene in the first "Wayne's World" movie where they're all riding in an old beater car headbanging to Queen's "Bohemian Rhapsody" and had to say "Been there, done that?" Oh, come on, you know you did ... I promise I won't tell any of the friends you listen to Thinking Plague with nowadays.

Aviary went through several incarnations before becoming the band in this recent re-release on CD on Rewind Records (Sony Music Special Products). They were actually quite progressive, but after being produced and engineered by Gary Lyons (who also did Foreigner's first album), the band's sound became much more Pomp Rock in an effort to be more commercially successful. However, a lot of the progressive complexity still makes it through on this recording. Imagine a mixture of the multitracked vocals of Queen circa A Night at the Opera, the pop orchestrations of Electric Light Orchestra circa Eldorado, and the prog-pop edge and attitude of Styx (The Grand Illusion), and you have a pretty good idea of what Aviary is like. Hairy guys wearing furs and makeup and making bombastic, overproduced and maybe even arrogant music. I just love this kind of stuff. I'm glad this album was ressurected, I'll be headbanging down the road to this one a lot for awhile. As Garth would say, "Excellent!" -- Fred Trafton

Links
Click here to listen to some MP3's of Aviary's album
Click here for Aviary member Brad Love's web site
---
Aviator [UK]
Updated 12/30/02

Discography
Aviator (79)
Turbulence (80)

Reviews
Half-way decent album [Aviator] with Jack Lancaster, John G. Perry, Clive Bunker and Mick Rogers, produced by Robin Lumley.
Second album, Turbulence does not have Jack Lancaster.
Regarding Aviator (1979):
I suppose Aviator could be classed as a "supergroup" of sorts - drummer Clive Bunker was in Jethro Tull for a while, bassist / vocalist John G. Perry was in Quantum Jump (a short-lived band featuring keyboardist / producer Rupert Hine), and saxophonist / synthesist Jack Lancaster was in Blodwyn Pig. Both Perry and Lancaster had recorded solo LPs a few years previously for which they had gotten some notoriety. Lancaster's (titled Marscape) featured jazz-rockers Brand X as his backup, while Perry's backing on his solo LP (titled Sunset Wading) included Rupert Hine, plus members of King Crimson, Brand X, Caravan, and the Italian jazz-rock group Nova. I cannot for the life of me remember what band Aviator guitarist / vocalist Mick Rogers had been in, but he is a fine guitarist with a Jeff Beck-like approach. Two of the nine tracks from Aviator's eponymously-titled debut LP were produced by Brand X keyboardist Robin Lumley. The rest were produced by the band.

Though all of the compositions are also credited to the band, the music on this LP has a lot in common with that of Perry's previous band, Quantum Jump, as well as the material he presented on Sunset Wading. There are also similarities to the jazzy, funky rock that Nova presented on its last two or three LPs. Aviator's sound has the same poppy optimism of Quantum Jump (or perhaps even Caravan or Camel), but rocked much harder due mostly to Bunker's propulsive drumming and Rogers' gritty guitar work. Though every track has vocals (by either Rogers and/or Perry), most have a pronounced jazz-rock fusion (or funky blues) edge to them. Each has room for solos by Rogers and/or Lancaster, whose lyricon and wind synth effectively take on the role of keyboards. At the same time, none stray so far as to alienate radio programmers. The vocals are passable to good, a bit gruff and bluesy rather than choir-boy-like. Aviator is definitely a progressive rock band, albeit one without the usual trappings of the genre (no mega-keyboards, no angelic-voiced lead vocalists, etc.). An uneven debut, though not without some appeal. -- Dave Wayne

Links
[See Caravan | Jethro Tull | Lancaster, Jack and Robin Lumley | Perry, John G. | Quantum Jump]
---
Aviolinee Utopia [Italy]
Updated 1/2/03

Discography
Aviolinee Utopia (97)

Reviews
A very proficient Italian six-piece combo, Aviolinee Utopia delivers a jazz-oriented style in their progressively structured music which fans of fusion will surely find delightful from listen one. The band consists of: Giuliano Lott on lead voice and percussion, Christian Logli on saxes, Andrea Pergher on guitars, Narcy Parillo on bass, Giuliano Plotegher on piano and keyboards, and Michele on drums and percussion. Their eponymous CD is their one and only release, so far.

Aviolinee's musical direction follows the same path as other Italian jazz-oriented prog bands, e.g., Deus Ex Machina. That is, a mixture of swift and well-crafted rhythm patterns, freely developed melodies, and a ferocious, passionate singing. The key influences here are second era-Van der Graaf Generator and 80´s era-King Crimson (in their jazzier aspect), with some added Canterbury hints. Giuliano Lott's intrepid use of a wide range of vocal tones and enthusiastic humming easily remind the listener of a mixture of the legendary Demetrio Stratos with Peter Hammill, not unlike Deus Ex Machina's vocalist. Meanwhile, the five musicians' performances, specially during the many instrumental passages, display a certain degree of exhibitionism (mostly on sax and guitar) and a well-matched, fluid sense of ensemble in the instrumental passages. Though the faster numbers are predominant in this recording (e.g., "Timone Del Cielo". "Marsiglia", "Integralisti Alegrini"), there are also some notable moments full of serenity and relaxation (e.g., "Ripetizioni"). The last track in this CD, "1 Cmq. Di Cielo", is also the longest, which gives the band enough space to exhibit their sense of diversity within one single song.

In conclusion, a highly recommended work from one of the most interesting current bands from Italy, a country that doesn't seem to stop generating great prog music. -- Cesar Mendoza

Links
Click here to order Aviolinee Utopia from Mellow Records
---
Awaken [Belgium]
Updated 3/13/03

Discography
Tales of Acid Ice Cream (96)
Party in Lyceum's Toilets (01)

Reviews
I've just listened (for the second time, just to be fair) to Party in Lyceum's Toilets. Although there are a few nuggets of gold scattered here and there among the two CD's, these are too few and far between for me to recommend this release. Over-use of reverb, poor microphone use, over-dependence on cheap-sounding drum machines, too many references to bad '80's electro-pop dance music and a male vocalist (who sings on most of the songs) who is unable to stay on pitch make this an excruciating listening experience. At least when I'm having my teeth drilled, I get to breathe Nitrous Oxide, which makes it a more pleasant experience than listening to this CD set. Yes, there are some nice guitar solos, a pretty good female vocalist, and a reasonable (though drastically shortened) cover of Philip Glass' Koyaanisquatsi, but these aren't nearly enough to salvage the album.

Look, I could go on in this vein, but it's really unfair to these folks who are obviously doing something they love, and doing it the best they can. Do any of you out there have a cousin / uncle / brother-in-law who records music in his home studio and insists upon inflicting it on you every time you visit? I'm really experienced at this, because I am that guy to a lot of my relatives. This music sounds like that. I really can't recommend this album. It may appeal to somebody, but as far as I'm concerned Party in Lyceum's Toilets is just plain awful. -- Fred Trafton

Links
Check here for Awaken's web site
---
Axelrod, David [USA]
Updated 12/30/02

Discography
Song of Innocence (68?)
Songs of Experience (69?)
Seriously Deep (73)
Strange Ladies (79)
many others

Reviews
David Axelrod's music has literally been rescued from the scrapheap, and brought to the attention of millions through the work of hip-hop deejays who started sampling bits and pieces of his music in the mid- to late-1990s. Through the 1960s and into the early 1970s, Axelrod was a house producer, arranger, and composer for Capitol Records, and his collaborations were surprisingly broad. He worked with everyone from jazz saxophonist Cannonball Adderley and his cornet-playing brother Nat, to R & B singer Lou Rawls, to pop-rockers The Electric Prunes, to popular actor David McCallum (best known as "Ilya Kuriakhin" on the 60s TV series "The Man From U.N.C.L.E."). He also recorded a string of solo LPs for Capitol, Polydor and other labels. Though his album covers hearken images of Nehru jackets, oversized zodiac medallions, and patchouli abuse, Axelrod's LPs are epic-scale works, all-instrumental, and surprisingly intelligent, albeit a tad dated. He had the cream of the LA studio crop at his disposal, so the musicianship is first rate. Most prominent on Song of Innocence are bassist Carol Kaye, drummer Earl Palmer, guitarists Howard Roberts and Gary Coleman, and vibraharpist Gene Estes. Though you may associate these names with movie and TV soundtracks, their work is not just professional and technically perfect, it's hip and inspired as well.

Song of Innocence is loosely based on the mystical poetry of William Blake. According to the liner notes, Axelrod didn't think a vocal ensemble could capture the essence of Blake's poems, so he opted for an all-instrumental interpretation instead. The result sounds to me like a really fascinating movie score (think Morricone), combined with a healthy dose of late 60s psychedelia, and a bit of somewhat Zappa-like weirdness. Earl Palmer's subtle, insouciantly funky drumming is a marvel to behold, and guitarist Howard Roberts flashes some of the twisted brilliance that characterized his playing on his wonderful early 70s solo LPs Equinox Express Elevator and Antelope Freeway. Axelrod is extremely adept at combining strings and horns into his music in a way that doesn't sound like they're intended as a "sweetener". Songs of Experience had an even sillier cover than Songs of Innocence, and continued the William Blake thread. Musically, it's a somewhat less-distinguished re-hash of the same formula that made Songs of Innocence such a stunner. That said, it does have its moments ("London", "The Sick Rose") and it's worth checking out if you enjoy film soundtracks and epic musical productions. For my money, both of these LPs are first-rate orchestral instrumental progressive rock recordings from the late 1960s. Both beat the crap out of Days of Future Passed at any rate.

I haven't heard much of Axelrod's subsequent work, though what I did hear was bland almost to the point of infringement upon Muzak territory. I have read from a few reliable sources that Seriously Deep (recorded for Polydor in the early 1970s) is similar to Songs of Innocence, and is also quite good. Strange Ladies, from 1979, is tepid LA-style fusion. Most of Axelrod's best stuff has been reissued on vinyl and CD, so there's no need to pay exorbitant prices for original pressings. There is also a new recording (from 2001, I cannot recall the title) and a compilation CD (The Axelrod Chronicles). -- Dave Wayne
---
Axis [France]

Non Communique (92)

French jazz-fusion band uses a diverse arrangement of keyboards and electric guitars. Should not be confused with the Grecian Axis that recorded in France.
---
Axis [Greece]
Updated 12/30/02

Discography
Ela Ela/Osana (71)
Sewers Down Inside (73)
Axis (73)

Reviews
The members of Axis are all from Greece, but they lived and published in France. I know of three LPs by them. The first one from around '71 is really horrible pop-stuff, avoid it!!. But the second from 1973 is a masterpiece! These four guys (keyboards, bass and two drummers) perform excellent Jazzrock/Fusion in the Canterbury-Style. Highly recommended!! (its by the way the only LP by them which came with a foldout cover and prog-like cover art). They also published a third one (again called just Axis), but here you find only hard rock. (Danger!! There is also a Heavy Metal Band called Axxis, two x's, don't mix them up!!). -- Achim Breiling
Regarding Axis (1973):
The music on Axis' self-titled LP from 1973 is an interesting hodge-podge of straight-up hard-rock w/good vocals and lyrics in English ("Waiting a Long Time"), keyboard-dominated symphonic progressive rock ("Sewers Down Inside", "Pa Vu Ga Di"), avant-garde jazz / weirdness ("Asymphonia I and II", "Dancing Percussion"), and Soft Machine-ish / Crimson-ish / Brand X-ish jazz-rock ("Materializing the Unlimited", "Suspended Precipice", "Roads", "The Planet Vavoura"). Despite what I just said, none of Axis' music is derivative of anyone in particular. Though Axis remind me somewhat of Morris Pert's Suntreader trio with keyboardist Peter Robinson, this seems a purely coincidental consequence of the musical direction and basic multi-keys / bass / drums instrumentation. Some of the tracks seem to run together, giving the music a sense of continuity despite all of its strange stylistic transitions. The best thing about this LP is that the musicians are able to pull off each of the different styles in a convincing manner. The star of this particular show is keyboardist / vocalist Demis Visvikis - he is a great player and a master of tweaking all sorts of unexpected sounds out of his keyboards (Fender Rhodes, Mellotron, organ) without resorting to clichéd synthesizer patches. Other members include drummers George Hadjiathanassiou and Christos Stassinopoulos, and bassist Alezandros Fantis. This LP was recorded in France, at the famous Chateau d'Hérouville, the production team is French and it was subsequently issued on a French record label (Riviera, a Barclay subsidiary). Drummer Christos Stassinopoulos later appeared on the second Clearlight LP (his name was misspelled "Stapinopoulos" in the credits), but I don't know anything about the subsequent activities of Visvikis or the others. A shame - Visvikis is quite a talented musician, and this particular LP is worth seeking out if you can tolerate all the different styles. Certainly a must-have for all Mellotron fans. -- Dave Wayne
---
Axolotl [France]

Axolotl (81), Out Manoeuvre (83)

In a strict sense, this fine French band is more "strange" than "progressive." Their punningly-titled second album (Out Manoeuvre) is an intriguing blend of avant-garde jazz, Beefheart-influenced rock, and primitive electronics. The occasional vocals are in French and are kind of creepy. Band members are listed on the jacket, but I have never heard of any of them before or since. Instrumentation is pretty standard: bass, guitars, keyboards, saxes, drums, but the resulting music is NOT for the Yes, Genesis and Marillion crowd!! However, fans of Faust, Henry Cow, Can, the Residents, and X-Legged Sally will appreciate this. -- Dave Wayne

[Axolotl is an album of free-jazz music.]
---
Ayers, Kevin [UK]

Joy of a Toy (70), Shooting at the Moon (71), Whatevershebringswesing (72), Bananamour (73), The Confessions of Dr. Dream (74), Sweet Deceiver (75) Odd Ditties (76), Yes We Have No Mananas (76), Rainbow Takeaway (78), That's What You Get Babe (80), The Kevin Ayers Collection (83), Diamond Jack and The Queen Of Pain (83), Deja...Vu (84), As Close As You Think (86), Still Life with Guitar (??)

My favorite is The Confessions of Dr. Dream, not only because the music is so good, but because it contains examples of almost all his many styles. Other good ones: Whatevershebringswesing and Joy of a Toy. His latest album, Still Life With Guitar, is boring. None of his material is in print in the U.S.A.

After leaving Soft Machine, Kevin Ayers banded with David Bedford, Lol Coxhill, Archie Leggatt, and Mike Oldfield (a lineup of luminaries from the Canterbury scene) to form his group, Whole World, with whom he recorded a BBC Radio 1 concert in London, in 1972. They were accompanied by an orchestra, which added a new dimension to their compositions, though, in the liner notes, Ayers feels that may have "overcomplicated" the music. However, it is for such "complications" that most progressive rock fans live! The improvisational and spontaneous spirit of the scene pervades the performance, but is tempered with the focus on playing "songs," not just long, self-indulgent jams. Being in his prime, Ayers' deep vocals work to good effect, with much the same degree of uniqueness as his contemporary, Richard Sinclair.

Originally the bass player in Soft Machine, Kevin Ayers fleshed out a solo career as a sort of a prog-rock singer-songwriter. The fact that musicians of the calibre of Mike Oldfield, David Bedford, Steve Hillage, et al., have worked alongside him should mean that at least one Ayers album ought to be in your collection. Ayers' first solo, Joy of a Toy (which takes its name from a song he did with Soft Machine), marks the beginning of his union with experimental composer David Bedford, who plays keyboards and does some imaginative arrangements to Ayers' songs. Operating much in the shadow of Soft Machine, this album even features guest appearances by Robert Wyatt and Mike Rateledge. Includes some of Ayers' classic songs: "Lady Rachel," "Girl on a Swing" and "Eleanor's Cake Which Ate Her." Also an avant-garde undercurrent seems to be rising within several tracks: "Oleh Oleh Bandu Bandong" is a 7/4 vamp featuring schoolgirl voices singing in the language of Madagascar, the slowly accelerating "Stop This Train Again Doing It" resembles the more experimental tendencies of Soft Machine. The experimental edge is ever widened on Ayers' second LP, Shooting At The Moon. "Rheinhardt And Geraldine" starts out as a high-energy rocker, then breaks into a wild section of tape-edits and radio sounds. "Pisser dans un Violon" is an improvisational piece for bass viol and sound effects, while "Underwater" is a contemplative soundscape. There still are some songs here, most notably "May I?," considered a classic by his fans. Also of note, "The Oyster and the Flying Fish," a duet with folksinger Bridget St. John. I heard two tracks from the next album Whatevershebringswesing: "Stranger In Blue Suede Shoes" and "Song From The Bottom Of A Well." The former is a bluesy Lou Reed-styled number, another favourite of Ayers' fans. The latter is a dark, nightmarish song with lots of scary sound effects. Bananamour finds Ayers moving into more accessible territory, in which only the spaced-out "Decadence" can be truly called progressive. Still, "Shouting In A Bucket Blues," with Steve Hillage on lead guitar, is another fan-pleaser, while "Hymn" and "Interview" are personal faves. Ayers' side on the June 1st 1974 album consists of his most popular songs from previous albums: "Stranger In Blue Suede Shoes," "May I?," "Two Goes Into Four" and others. Mike Oldfield and Ollie Halsall both play together here. Ayers' best subsequent LP is supposed to be The Confessions of Dr. Dream, which is claimed to include a killer reworking of the old Soft Machine song "Why Are We Sleeping." The worst is apparently Sweet Deceiver, according to all reports I've heard. -- Mike Ohman

[See Soft Machine]
---
Ayers Rock [Australia]
Updated 1/29/01

Discography
Big Red Rock (75)
Beyond (76)

Reviews
This Aussie prog-jazz fusion band recorded at least two albums which were eventually released in the US in the mid-70s. I have one of these (Beyond) and it is an almost schizoid blend of Mahavishnu Orchestra-inspired instrumentals (lots of hot guitar solos!) and very smooth, pop-influenced jazzy prog which reminds me a bit of Mark-Almond, early Supertramp or, perhaps, the Dutch group Solution (more saxes and keyboards on these). Worth checking out, especially if you like fusion from the 70s. -- Dave Wayne
On the Big Red Rock liner notes, they are praised as the "strongest jazz/rock band to emerge from the Australian continent". The first album is actually largely comprised of blues and rock-based songs with added sax and flutes by Col Loughnan for a jazzy feel. So when they say jazz-rock, they don't mean the intense "fusion" of Mahavishnu Orchestra, it's basically rock with jazz influences. However there are a few songs that have a slight fusion feel, such as "Crazy Boys" (which sounds a bit like a Soft Machine tune from circa Fifth but with vocals). The title track is a laid-back jazzy groove with added percussion that creates a feel for the Outback. This album also contains a 10-minute cover version of "Boogie Woogie Waltz" from Weather Report, so there is a fusion influence, but it really is quite minor.

The second album, "Beyond", is a different beast. On this album, the band went for much more of a fusion feel but there is a definite vocal presence. The blistering track "Catchan Emu" shows some great drumming by Mark Kennedy (and reminds me of Alphonse Mouzon), and is pure fusion. But they do try to balance it with more accessible rock songs, and this musical diversity may have been the reason that the band couldn't find a true identity and eventually went their separate ways. Not very progressive, but they take more chances than the average blues-rock 70s band, and have some definitely satisfying fusion tracks. -- Simon Karatsoreas
---
Ayreon [Netherlands]
Updated 10/10/00

Discography
The Final Experiment (95)
Actual Fantasy (96)
Strange Hobby (98, as Strange Hobby)
Into The Electric Castle (98)
The Universal Migrator Part 1: The Dream Sequencer (00)
The Universal Migrator Part 2: Flight Of The Migrator (00)
For Ayreonauts Only (00)
The Fate of a Dreamer (01, as Ambeon)

Reviews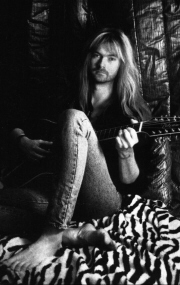 Arjen Lucassen (Ayreon)


Believe it or not, I wrote my first review of Ayreon before I ever actually heard any. I thought I sort of knew what it would sound like just from the descriptions of those who both loved and hated the albums. Well, everything I said turned out to be true after I got to hear some. But I still feel a need to replace this review now that I'm a bit more educated. (In case you're wondering, that's the only time I've ever done this, and I promise I'll never do it again!).

Ayreon is multi-instrumentalist and self-styled hermit Arjen Lucassen's project (for a hermit, he's sure done a lot of interviews in Progression magazine!). "Ayreon" is an anglicized version of "Arjen", and is close to how one would pronounce "Arjen" in his native Dutch. I haven't heard his earliest work, but by the time of the albums I've heard (Into the Electric Castle and the two Universal Migrator CD's), his thing is clearly BIG projects.

Into the Electric Castle is a 2-CD Rock Opera (or "Space Opera" as Lucassen calls it), telling the story of a group of people snatched from various times in history and placed into "The Electric Castle" by a gleefully evil intelligence (a God? an Alien? I'm not sure ...) to find their way out or die. The album features guest vocalists singing the different characters including Fish (Marillion), Damian Wilson (Landmarq and Threshold), Anneke van Giersbergen (The Gathering), Edward Reekers (Kayak), Edward Balogh (Omega) and Sharon den Adel (Within Temptation). Lucassen also uses guest artists to spice things up, including guest soloists Thijs Van Leer (Focus) on flute and Clive Nolan (Arena, Shadowland, Pendragon, etc.) on keyboards.

Into the Electric Castle features lots of analog synth work, plus fairly meaty electric guitar. Lots of sound-effects and creepy voice-overs make this a very mellodramatic presentation. The story is a bit hackneyed, but this is more about the music than the story anyway.

Ayreon's next effort was another 2 CD set ... well, sort of. They were two separate CD's released within days of each other and constitute a sort of two part story about a guy who's the last living Martian colonist after the destruction of Earth. He goes back in time using a machine called the "Dream Sequencer" which seems to send the traveller on a journey through past lives. Or something like that.

The first album, The Dream Sequencer is hugely influenced by Wish You Were Here era Pink Floyd. In fact, Lucassen's guitar solos sound more like Dave Gilmour than Dave Gilmour has recently. This is most obvious on the first cut, "The Dream Sequencer", but continues to have a heavy influence throughout the first half of the CD. At that point, the CD begins to borrow some from the Beatles or even the Flower Kings style psychedelia as well. "And the Druids Turn to Stone" is actually quite reminiscent of Uriah Heep, due to the Hammond style and also Damien Wilson's vocals. This is a pretty cool concept album, and especially those who bemoan the fact that Floyd hasn't released anything new since The Division Bell should see if this album doesn't scratch that itch a bit.

The second part of this pair, Flight Of The Migrator, is far heavier, full of crushing speed metal guitars, distorted keyboards, pounding drums, heavily vibratoed vocals sung in the highest registers of the vocalists, and every other technique possible to drench this CD in testosterone. This is Lucassen's Prog-Metal side, and one might have difficulty believing it's even the same person doing the album as The Dream Sequencer, much less that it was released simultaneously as part of a concept. Oh, yeah, the concept ... in this CD, the Martian Colonist continues back in time before the first human, to the Big Bang where all life is created as the "Universal Migrator", which splits itself up to go forth and imbue many planets with life. The Colonist follows the Migrator which will end up on the Earth, and while on the way they investigate various astronomical phenomena, including Quasars and Black Holes. Interesting, but the music for this concept might as easily have been new age rather than progressive metal. Still, the heavy riffage lends a certain attitude to this story that a more laid back approach would lack. Guest instrumentalists on this CD include guitarist Michael Romeo (Symphony X) and keyboardists Erik Norlander (Rocket Scientists), Clive Nolan (again) and Keiko Kumagai (Ars Nova (Japan)). Guest vocalists include Bruce Dickinson (Iron Maiden), Fabio Lione (Rhapsody) and Lana Lane singing multitrack chorales.

Lucassen's latest effort (as of this writing 10/18/01) is a much more laid back effort, it's basically an ambient recording featuring vocalist Astrid van der Veen. I've only heard the sound clips of this from the Ayreon web site, and it's pleasant enough, though many who like Lucassen's proggy or metallic sides have expressed disappointment at this album, and griped that "it's not really Ayreon". Well, that's true ... it's Ambeon, which was supposed to be a mix of Ayreon and Ambient, which is a pretty good description of this music.

All of the Ayreon CD's have two things in common: the first is a common "Universe" in which the Ayreon stories are told (apart from Actual Fantasy). In The Dream Sequencer, for example, the character pre-incarnates as the prophet Ayreon who foretold the end of the world in The Final Experiment. Ayreon's "Universe" is not as fleshed-out as, say, Magma's, but there aren't many bands that one might consider a "concept band" rather than just a band that makes concept albums. Ayreon is one of them. (This is not true of Lucassen's "side projects" such as Ambeon and Strange Hobby.)

The other common denominator between all of Ayreon's albums is their superb studio technique. The recordings are all crystal-clear, produced and orchestrated with such care that every note of every instrument (including the vocals) can be easily differentiated from all the others. Nothing ever "steps on" anything else. This is a quality in the realm of Alan Parsons, and carries with it a bit of the same "slick" feel as Alan Parsons Project.

I really love Ayreon's stuff, but I do have one warning for you ... my experience with both (or all three, depending on how you look at it) of these albums is that I absolutely loved them, instantly on the first listen. However, I find that subsequent listens have very little extra to offer me. Unlike many prog artists, these CD's don't particularly get better with every listen. They don't really get worse, either, I just don't feel like they have much depth to offer in repeated listenings. Just a personal opinion, but for what it's worth, consider yourself warned. -- Fred Trafton
Links
Click here for Ayreon's official web site
Click here for the Church of Ayreon, a fan web site
Click here for Inside-Out Music, Ayreon's North American distribution label
---
Azahar [Spain]

Elixir (77), Azahar (79)

Late '70s Spanish progressive outfit which in many ways is typical of the other bands from that country. They mix excellent guitar (a trademark of bands from Spain) with Spanish folk influences. Vocals are in Spanish, in the Andalusian style. These albums are nice, but they are not the best that Spain has to offer. For the Spain novice, I recommend to check out Bloque, Triana, Crack, Mezquita and Granada. -- Juan Joy

Elixir, the only Azahar I have heard, is very good Spanish prog with hints of middle eastern influences often heard in Spanish prog. Style-wise, Azahar are in the vein of Mezquita, though not quite as good. Dominated by distinctive guitar style, over layers of synth. When they use acoustic guitar, they sound somewhat comparable to Triana, but with less obvious flamenco influences. The electric guitar can get very intense. The synth textures and tones is very reminiscent of Mezquita. The instrumentals are very nice, starting with a subdued theme and building layer upon layer to a climax. Vocals, in Spanish, are kind of rough but not overbearing. -- Mike Taylor
---
Azazello [Russia]
Updated 7/3/02

Discography
Too Late (95)
Thoughtless (96)
Black Day (99)
Upstairs (00, Volos Records; 01 Musea Records)

Reviews

Azazello - Dmitry Bakay (bass), Alexander Kulak (guitars, vocals), Idris Faridonoff (drums) and Vitos Afanasev (keyboards)


Black Day is the debut album by Azazello, who (by no means only) in my view, are Russia's best contemporary band. The official Azazello homepage is located on ProgressoR (see link below). Although the music that the band performs on their debut album is quite heavy, I can't call Azazello a band of the Prog-Metal genre. An overall musical picture of Black Day is something like what we traditionally call "Classic Art (Symphonic) Rock". Instrumentally, all songs are excellent.

The music of Azazello contains all the essential progressive ingredients - diverse themes within each separate song, complex arrangements, and virtuostic playing by all of the Four. Sounding of each instrument is crystal clear: it is especially obvious from (always wonderful) interplays between guitarist and keyboardist.

There are only three tracks featuring vocal parts on the second Azazello album Upstairs: the title-track, "When I Revive", and "Wake Me Up". These long compositions contain, however, too few vocals to call them songs. Taken together, the vocal parts of each of them sound no more than 3 minutes in length, while the remaining tracks of the CD are completely instrumental. All of the said compositions: "Upstairs", "When I Revive" and "Wake Me Up", as well as three instrumentals: "The Opening", "The Word", and "By Daybreak", represent nothing more than complex, serious, Classical Music performed with contemporary instrumentation. Only "Pulse" consists of diverse interplay between varied percussive instruments and few solos of vibe. "When I Revive" contains just a short couplet sung by female Russian Folk Vocal Band "Divo" (please don't confuse it with Dio, which is an American Rock band: sorry for the joke if you know that). I will now describe in detail all of the short classical instrumentals.

"The Opening" is the only track that represents Classical Music played with only acoustic instruments. This 2-minute piece consists of several different interplays between classical guitar passages and solos with acoustic guitar along with very effective pizzicatos of the harp. "The Word", performed with only the Church Organ (OK, with a digital organ that sounds not unlike a real Church Organ), impresses me no less than most of the fugues of Bach. Despite the fact that "By Daybreak" is a very short piece, with two duets of "synthetic" symphonic passages and soft solos of bass guitar that are different in themes and tempos (!), it sounds like a classical piece. Actually, all of the said instrumental pieces sound wonderful and magical.

While it was easy for me to describe the short compositions, it is more difficult for me to describe the long ones ("side-long" ones!), especially in detail. "Upstairs", "When I Revive", and "Wake Me Up" consistently display constant, kaleidoscopic, sudden, and absolutely unpredictable, changes of diverse and complex arrangements and tempos of all the same qualities. I use the word "arrangements" because there aren't any themes (as well as repetitions), apart from a couple of vocal ones that, though brief, are very changeable at the same time!) Everything is unique on these long tracks (on the album as a whole, though) - music in itself, arrangements and solos. There are, however, no separate solos and interplay between varied soloing instruments. Common techniques that musicians contrive to elicit from their ("Rock"!) instruments, their incredibly virtuosi musicianship of each of them and their joint performance as well, etc, again and again, and over. Especially outstanding are the high-speed duels between keyboards and guitar, though they sound like "Classical" instruments, especially guitar: could you ever imagine it? While formally Upstairs represents a unique blend of Classic Art (Symphonic) Rock and Prog Metal, actually this is the first album that represents complex Classical Music, (just) performed with traditional Rock instruments.

Yes, Azazello are friends of mine. But even if they would be my blood brothers, I would never allow myself to tell you lies, dear brothers and sisters in Prog land. I still have not received the Upstairs CD from Musea, but, having this brilliant album on original cassette already for several months, I couldn't write the review before it was released officially. So I had enough time to think of the status of Upstairs as I saw it and still do. While I consider it to be one of the five best Prog Metal albums ever created, I find it a most unique and diverse album of the Prog Metal genre (at least: because anyone of those into a complex and innovative Classic Progressive Rock will undoubtedly love it, too). -- Vitaly Menshikov
Azazello had their roots in the Death Metal genre, when the first members came together in a band calling themselves Morg (morgue) around 1993. Although they had some fun shocking their audiences who were used to pop shows, they began to grow tired of Death Metal and started a "side project" to perform some of the music they were composing which didn't fit in well with Morg's style. Their first album Too Late was recorded under primitive conditions, using only two old tape recorders, and was mostly hard rock but with lots of ballads. As the band continued to work together, and after come personnel changes, Morg was abandoned completely and Azazello became more of a prog-metal band. In spite of this, their next album, Thoughtless is an "Unplugged" album of mostly acoustic recordings the band worked out together. Their first "real" album of prog-metal was to be Black Day.

I haven't heard any of the above albums, but I have heard their 2000/2001 release, Upstairs, thanks to my friend at ProgressoR, Vitaly Menshikov, who also contributed the above review. I don't quite use the same language as he does to describe musical styles, but I do agree with what he has to say about this band ... although there are certainly ample elements of metal stylings here, there are even more elements of '70's style progressive electric guitar playing, acoustic guitars and Russian folk music. There's nothing the slightest bit wimpy about this CD, but it's not even remotely related to"Death Metal", being quite upbeat and full of complex rhythms and harmonies and interplay between keyboards and guitars, with only a bit of well-done vocalizing (in Russian). The music is excellently composed and performed, though the recording sometimes comes across a bit tinny by "L.A. standards". It actually sounds better through headphones!

The only thing I found a bit annoying about this CD at first is a particular drum sound that is prevalent throughout the album ... I assume it's an electronic drum sound, or perhaps it's just an anomaly of the drum recording, but it keeps sounding as if an old mechanical typewriter is being used as one of the drum sounds. Oh well, I even got used to this after awhile and after the first few listens it's stopped annoying me. There's plenty of other interesting stuff going on in this CD to make it worth your while to check out, particularly since it can now be easily ordered online through Musea Records. Give them a try! -- Fred Trafton
Links
Click here for Azazello's web site
Click here for Musea Records, where you may order these albums

---

Azigza [USA]
Updated 2/2/01

Discography
Lake of Fire (99, 4-song D.A.M. CD from MP3.com)
Whose Portals Are Night & Day (99, 4-song D.A.M. CD from MP3.com)
Azigza (00, contains all of Lake and Whose and more)

Reviews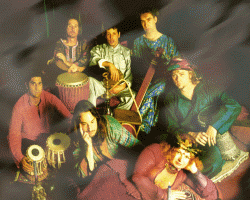 Azigza - From back left - Stephan Junca, Peter Rivera, Kevin Evans
Left middle - Raja Parikh, Aryeh Frankfurter, Pierce McDowell
In front - Cyoakha Grace


The use of Middle-Eastern instruments (especially percussion), tonalities and rhythms make this an interesting band. Their sound is an amalgam of spacey Progressive Rock and World Music (heavy on the Middle Eastern and perhaps Indian parts of the World), with lots of odd meters and polyrhythms. When the vocals begin, you'll expect to hear Arabic, but you won't ... the vocals are in English. This would be very good "Dance til you Trance" music, but I don't mean Rave music, this is about as far from a Techno sound as it gets. Instead, this is a very earthy sound, though still using electric instruments with the acoustic ones.

Listen to Azigza on MP3.com (click on MP3.com logo above). Daevid Allen of Gong guest stars as guitarist on one song, "Petra". They have also worked with Gilli Smyth of Gong, see links for some photos. These guest stars alone should give you some idea of what to expect in the music. They are currently at work on a new CD which should be available mid to late 2001. -- Fred Trafton
Links
Click here for Azigza's web site
Click here for photos of Azigza playing with Gilli Smyth

---
Azoth [Japan]
Updated 1/2/02

Discography
Demonstration 1998-2000 Ver. 2 (00, demo CDR)

Reviews
Azoth Live - My best guess is that this photo shows guest musicians K. Tanaka (moog) and Junko Minobe (violin), plus regular members Chikato Ohki (vocal, bass) and Masayuki Adchi (guitar). Not visible are Kazuhiro Fujiwara (Drums) and Seiji Kumamoto (keyboards) plus guest vocalist Lisa Ohki.


There used to be an entry here which surmised that Azoth had broken up before ever releasing anything. Azoth's guitarist Masayuki Adchi wrote to let the GEPR know they're NOT dead. He sent me a copy of their demo CD, which is the only recording they have released. I get the impression that Azoth is more interested in performing than in recording, and they still play a lot in Japan.

The name AZOTH is a word from Alchemy. It is derived from the Biblical phrase "from Alpha to Omega" ... "A" is the first letter of the alphabet, and "Z", "O," TH" are the final letters of the Latin, Greek, and Hebrew alphabets. The things you can discover while researching Prog rock ...

Demonstration 1998-2000 Ver. 2 is a recording of several live performances at a club in Tokyo called the Silver Elephant. The quality starts out pretty bad (on the first "Soundcheck" tune), but cleans up very rapidly, and most of the cuts are quite listenable in a "high quality bootleg" sort of way. Azoth is a prog/fusion band, in the vein of U.K.'s first album ... in fact, they do covers of U.K.'s "In The Dead of Night" and Zappa's "Black Page #2". These performances feature guest musicians Junko Minobe (Cinderella Search, Un Known) on violin and keyboards, vocalist Lisa Ohki (Pageant, Mr. Sirius, and also the sister of Azoth bassist Chikato Ohki) and synth player Fumiaki Ogawa (Black Page) in addition to the four regular members of Azoth.

I'd say this is a pretty good demo, and if buying one would inspire the band to go into the studio, then you should order one from their web site. I'm sure a studio album from these folks would kick some serious progressive butt! -- Fred Trafton
Links
[See Cinderella Search | Un Known]

Click here for the Azoth web site (some parts in Japanese, some in English)